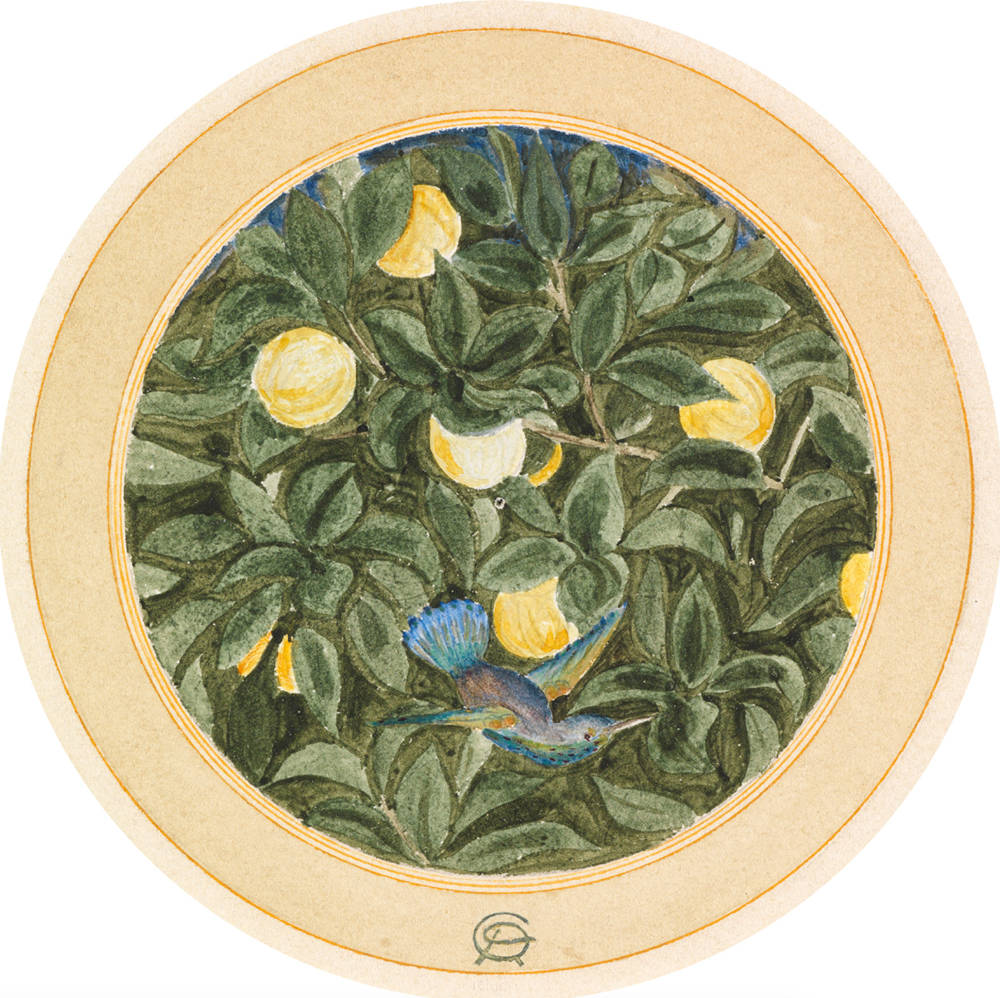 Dante Gabriel Rossetti. The Hummingbird, 1871-81. c. 1880. Watercolor, 5.25 inches in diameter. Provenance: Possibly gifted by the artist to Jane Morris; With Thos. Agnew & Sons, London (label on backboard); Tilly Marshall (owner of The Stone Gallery, Newcastle); thence to her son Simon Marshall (Stone Gallery label on backboard); acquired from him ca.1995 by William E. Fredeman.[Click on image to enlarge it.]
According to the Maas Gallery site, "This little design was probably the 'sketch' referred to in a letter which Rossetti wrote to Jane Morris in February 1880, concerning a stuffed hummingbird. Agnew's traded the picture, then the Pre-Raphaelite revivalist dealership the Stone Gallery, where it was an early purchase by Simon Marshall. In 1968, the Rossetti Society (really a dining club — to be a member of it you had to have bought a Rossetti from the Stone Gallery — its President was LS Lowry) wrongly dated this picture 'pre-chloral', i.e. painted before Rossetti's heavy use of opiates. It provoked a lively discussion: 'of the type of people who liked early Rossetti works, and the type who liked his later. It was agreed that there was something wrong with those who liked the early work, but something infinitely more wrong with those who liked the later Rossettis....'. (Tilly Marshall, Life with Lowry, 1981)"
The Maas Gallery, London has most generously given its permission to use in the Victorian Web information, images, and text from its catalogues. The copyright on text and images from their catalogues remains, of course, with the Maas Gallery.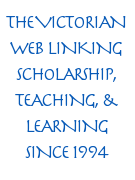 Readers should consult the gallery website (link) to obtain information about recent exhibitions and to order their catalogues. [GPL]
Bibliography
Correspondence of D.G. Rossetti. Ed. William E, Fredeman. 2010. Letter 80.49.
Marshall, Tilly. Life with Lowry. 1981.
---
Last modified 27 June 2020