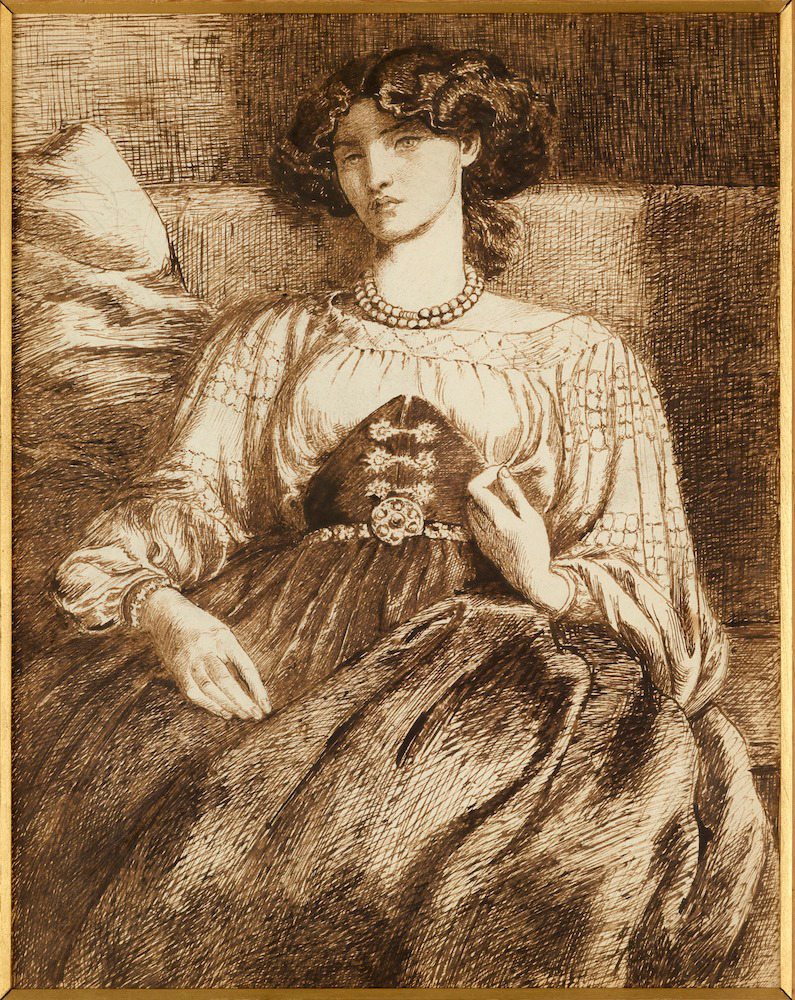 Jane Morris in Icelandic Costume
Dante Gabriel Rossetti (1828-1882)
c. 1873
Pen and ink on paper
36 x 29 cm.
The Victorians loved dressing up. William Morris had visited Iceland for the second time in 1873, and would probably have brought this costume back for his wife then (see Payne 37). Rossetti was obviously much taken with it, as of course he was with Jane Morris herself.
Image downloaded, caption material added, and comment by Jacqueline Banerjee. [Click on the image to enlarge it, and mouse over the text for links.]
Image kindly provided by the Watts Gallery for an exhibition review (see below).