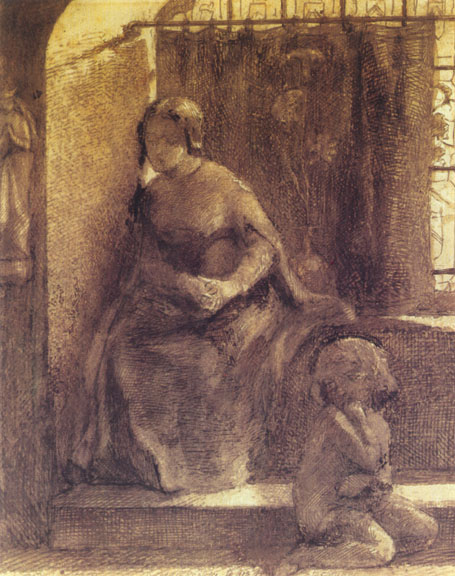 The Sun may shine and we be cold
Dante Gabriel Rossetti (1828-1882)
Signed and inscribed 'Dante G. Rossetti to his friend Alex Munro' and dated 'May/48'.
Pen and brown ink.
5 1/2 x 6 1/4 inches, 14 x 16 cm.
Exhibited: Tate Gallery, Paintings and Drawings of the 1860's Period, 1923, number 195
Peter Nahum Ltd, London has most generously given its permission to use in the Victorian Web information, images, and text from its catalogues. The copyright on text and images from their catalogues remains, of course, with Peter Nahum Ltd.
Readers should consult the website of Peter Nahum at the Leicester Galleries to obtain information about recent exhibitions and to order their catalogues. [GPL]