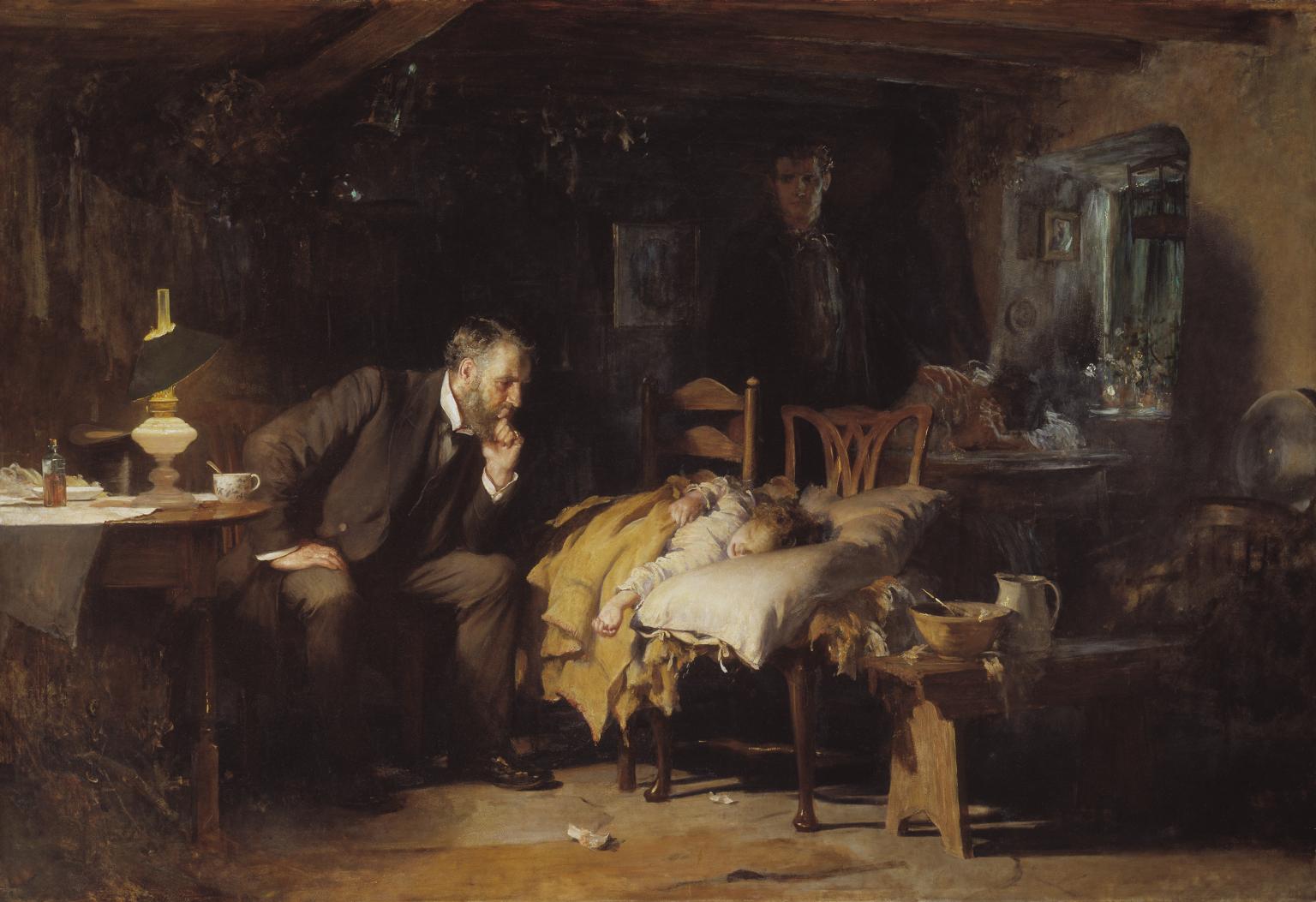 The Doctor by Sir Samuel Luke Fildes, R. A. (1844-1927). 1891. Oil on canvas. Size: Support, 1664 × 2419 mm; frame: 2075 × 2875 × 210 mm. Collection: Tate. Reference N01522; presented by Sir Henry Tate in 1894. Image kindly released under the Creative Commons CC-BY-NC-ND (3.0 Unported) licence.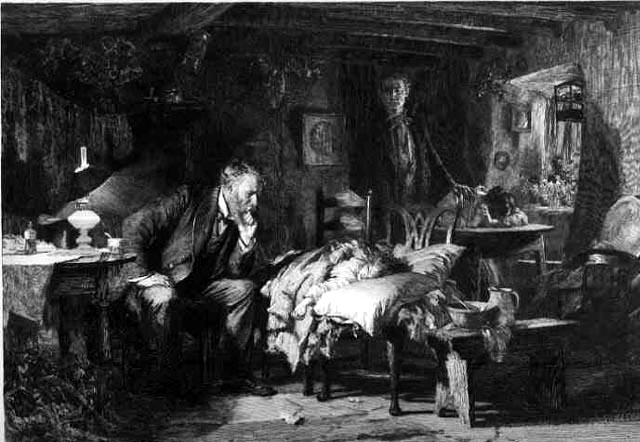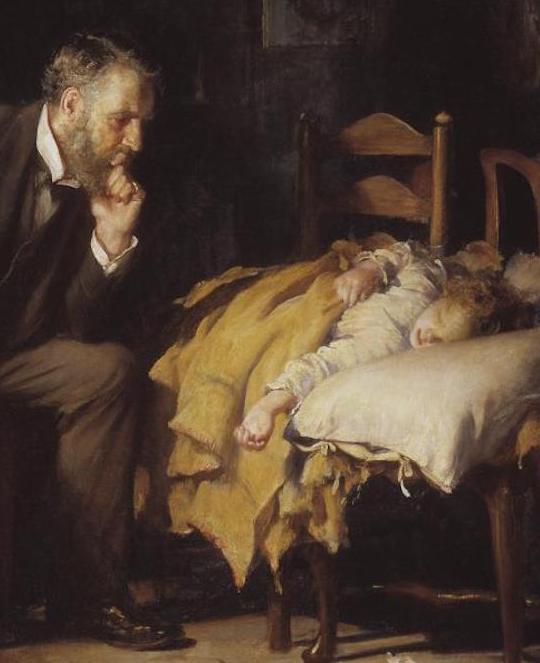 Left: Black and white image, Source: Thomson, frontispiece. Right: Detail of the doctor and patient.
This work was once one of the best-known of all late-Victorian paintings, in part because reproductions of it hung in many doctors' offices. The following excerpt from the Tate's display label helps to account for the depth of feeling that Fildes captured:
In 1890 Sir Henry Tate (1819-98) commissioned a painting from Luke Fildes, the subject of which was left to his own discretion. The artist chose to recall a personal tragedy of his own, when in 1877 his first son, Philip, had died at the age of one in his Kensington home. Fildes' son and biographer wrote: "The character and bearing of their doctor throughout the time of their anxiety, made a deep impression on my parents. Dr. Murray became a symbol of professional devotion which would [one] day inspire the painting of The Doctor" (Fildes, p.46).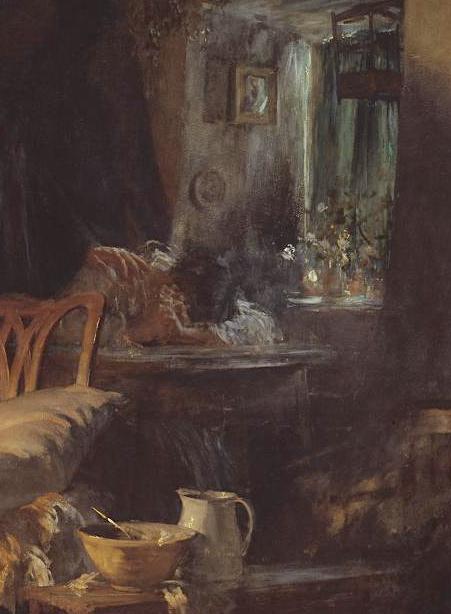 The child's mother, overcome with anxiety,
at the table by the window.
The setting, however, was not Fildes's home. Rather, the tragedy is enhanced by the simplicity of a poorer setting — that of a Devonshire fisherman's cottage, which Fildes had sketched and then partially recreated in his own studio. This can be seen in Reginald Cleaver's sketch of Fildes at work in his studio. Although it is a simple room, there is plenty of evidence of homeliness, from the flowers in the window to the jug and bowl by the little invalid. The plight of the little family is all the more moving. — Jacqueline Banerjee
Bibliography
The Doctor. Tate. Web. 24 June 2021.
Thomson, David Croal. The Art Annual, 1895: The Life and Work of Luke Fildes, R. A. With numerous illustrations. London: The Art Journal Office (294, City Road, and 26, Ivy Lane), Christmas 1895.
Treuherz, Julian. "Luke Fildes: 'Dumb, Wet, Silent Horrors" in Hard Times: Social Realism in Victorian Art. ed. Julian Treuherz. London: Lund Humphries, 1987. Pp. 83-89.
---
Last modified 24 June 2021