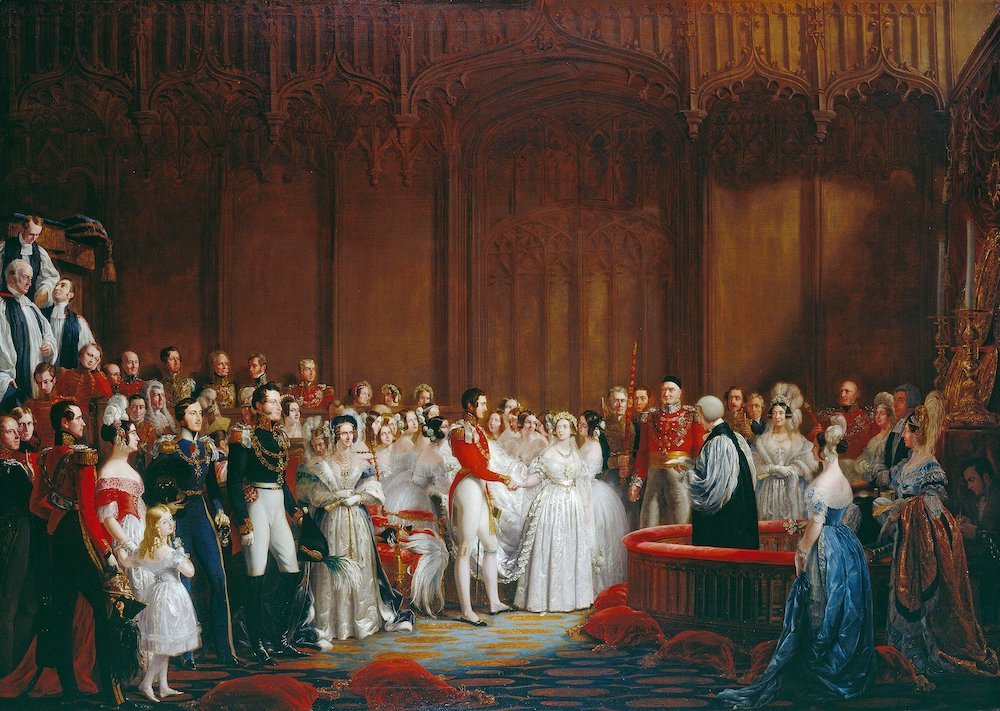 The Marriage of Queen Victoria, 10 February 1840, by Sir George Hayter (1792-1871). 1840-42. Oil on canvas. 195.8 x 273.5 cm (support, canvas/panel/str external). Royal Collection, RCIN 407165, in the East Gallery, Buckingham Palace [Image link. Click on the image to enlarge it.]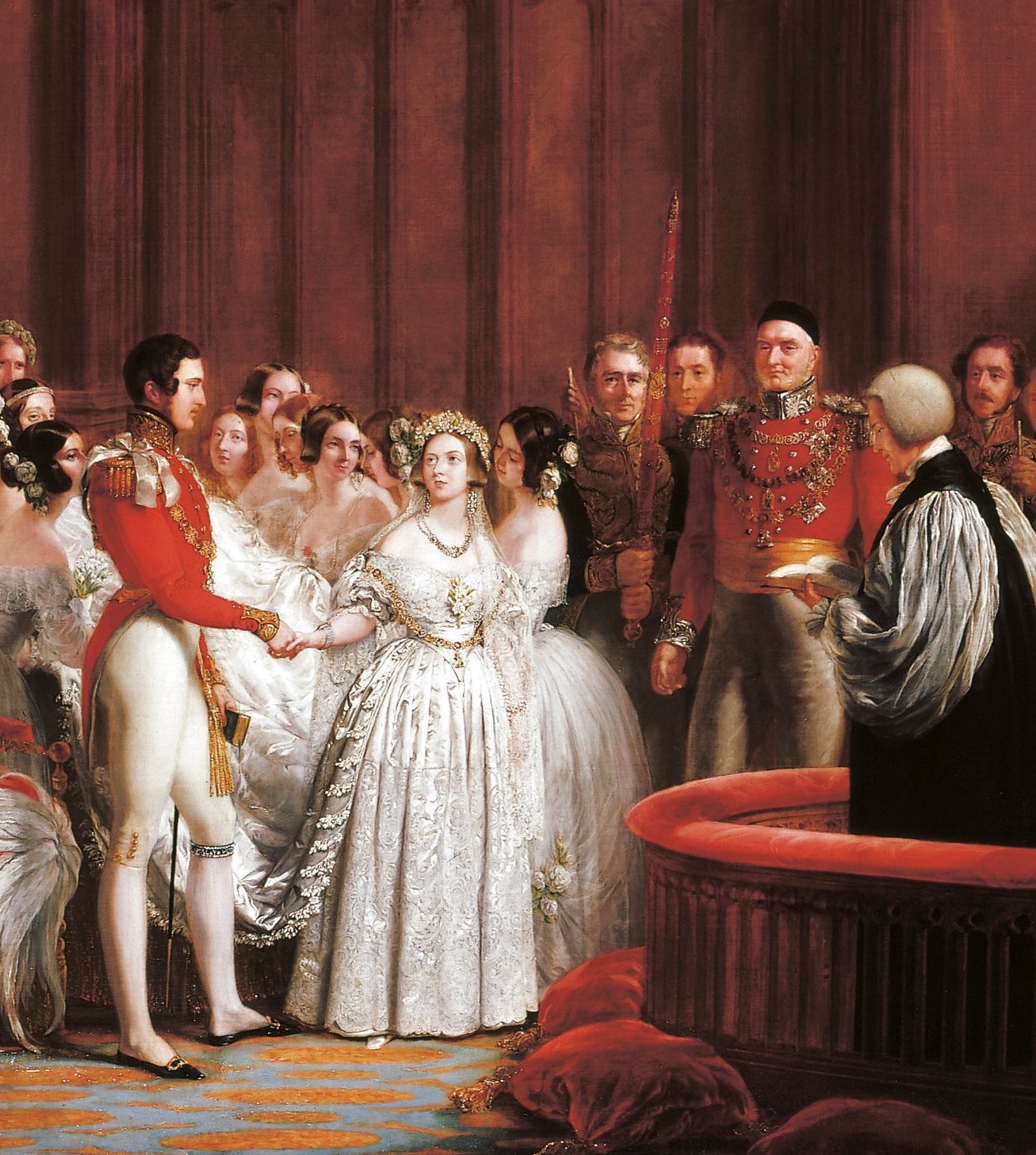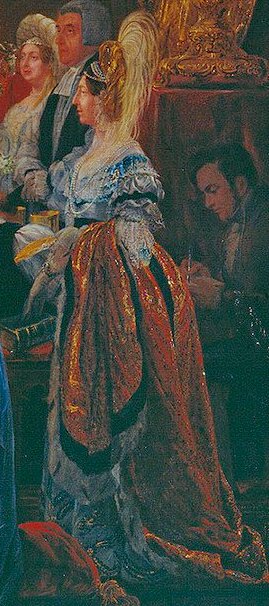 Two details. Left: The central group. Right: The artist sketching discreetly at the very edge of the painting.
As the Royal Collection commentary states, "The ceremony took place on the morning of 10 February 1840 in the Chapel Royal, St James's Palace. Queen Victoria and Prince Albert clasp hands at the altar rails, before the Archbishop of Canterbury." The likenesses of the people involved may be taken as accurate, particularly those of the Queen and Prince Albert, who both sat for him individually, Prince Albert several times. His height may seem exaggerated here — he was five foot seven. But then Victoria herself was "barely five foot" (Stewart 47), so the difference may be about right.
However, the painting definitely does not give a true picture of the Chapel Royal itself. The commentary continues, "Hayter had been to see the Chapel Royal a few days before the event, and sketched hard before and during the ceremony. Preparatory drawings survive in the British Museum. As in his Coronation, Hayter decided to alter dramatically the setting of the ceremony from what it actually looked like. The tall Gothic canopy and the panelling below are invented and only the details of the huge door behind the bridal pair may have been suggested by the much smaller door at the entrance to the Chapel Royal."
The idea, no doubt, was to make the wedding venue look more impressive, but it seems to have been quite impressive enpugh as it was: "The spectacle in the chapel, ffom first to last, was gorgeous in the extreme," according to the Times of the following day (5). — Jacqueline Banerjee
Bibliography
"Celebration Of Her Majesty's Marriage With His Royal Highness Prince Albert Of Saxe Coburg And Gotha." The Times. 11 February 1840. Issue Number 17277: 4-6. Times Digital Archive. Web. 3 August 2021.
Stewart, Jules. Albert: A Life. London: I. B. Tauris, 2012 [Review].
---
Created 3 August 2021