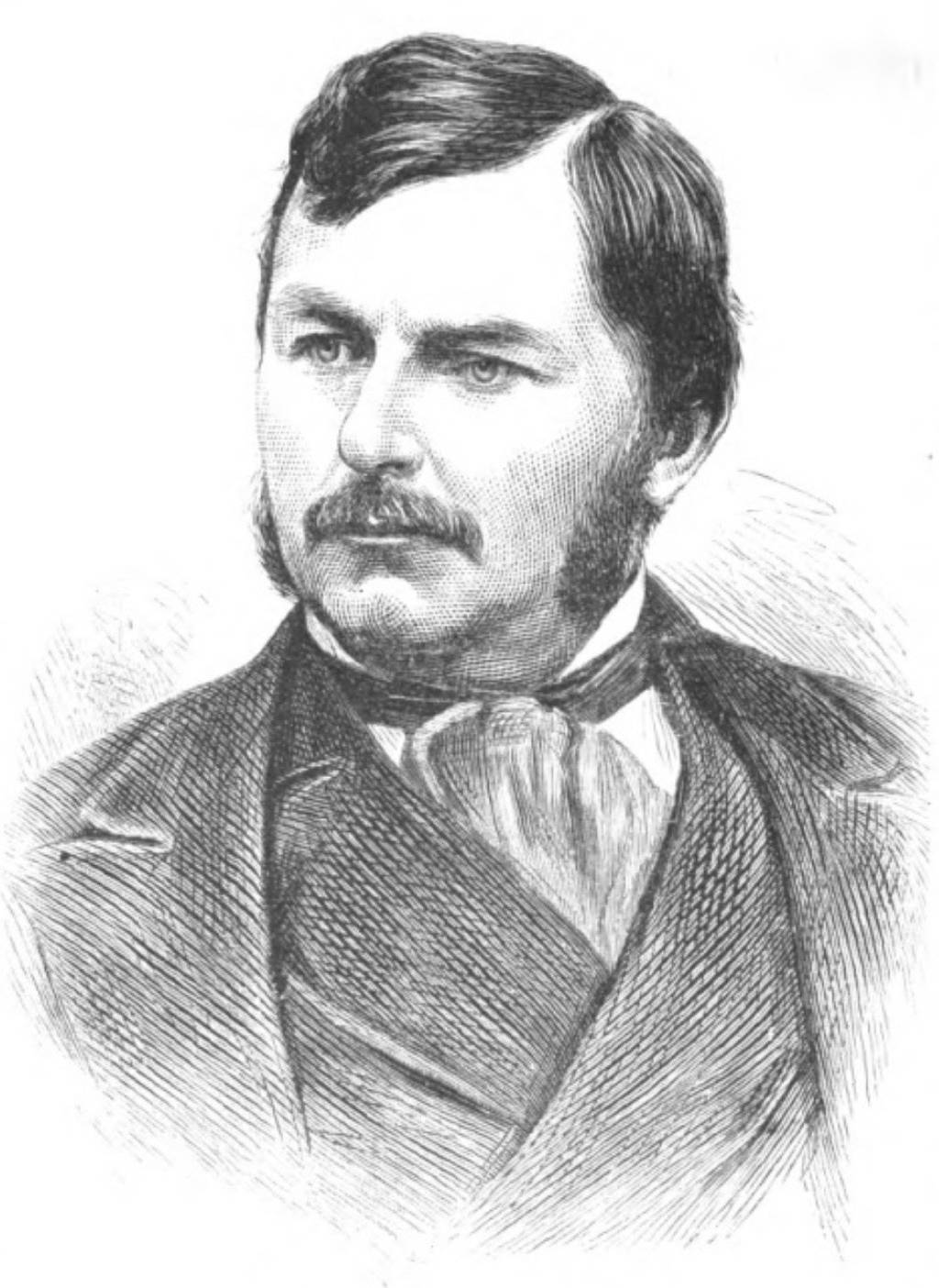 The Late Mr. Frank Holl, R.A. "Reprinted from the 'Illustrated London News' of 4 August, 1888." Click on image to enlarge it.
The death of this eminent artist, at the early age of forty-three, and at the height of his professional success, is deeply regretted. It took place on Tuesday July 31, at the well-known house which he had built for himself, called "The Three Gables," in Fitzjohn's Avenue, Hampstead. He had been unwell since last May, and had gone to Spain for a holiday; but returned after a fortnight in rather worse health. Mr Frank Holl was a son of the engraver Francis Holl. A.R.A., and was born on July 4, 1845, at St. James's. terrace, Kentish-town. He went to University College School, but at the age of fifteen was entered as a probationer in the Royal Academy Schools, There he soon made his mark, obtaining a silver medal in 1862, and the gold medal and a scholarship in the following year. In 1864 he began to exhibit and from that time contributed regularly to the exhibitions. In 1868 he gained the Two Years' Travelling Studentship. He devoted himself to subject pictures, generally of a pathetic cast, such as "No Tidings from the Sea" (1871), "Leaving Home" (1873), "Deserted" (1874), "Want," and "The Emigrant's Departure." In 1878 he was elected an A.R.A.
Nine or ten years ago, however, he painted his first portrait, that of the veteran engraver Samuel Cousins. It proved the great talent of Mr. Holl as a portrait painter. Mr. Holl was at once overwhelmed with commissions, so that from that time till the day of his death he may be said to have scarcely had a single day, except during his annual holiday, free from sitters. A list of them would include a number of the most eminent contemporary Englishmen, while not a few Americans took advantage of a visit to London to have themselves painted by Mr. Holl. His very last work, completed since the opening of the Academy Exhibition, was a portrait of Mr. Cornelius Wanderbilt. Among the most successful, we may mention portraits of Signor Piatti: Dr. Graham; the late Registrar General; Captain Sim, a naval veteran of ninety years old; Dr. Cradock, the late principal of Brasenose; Dr. Bellamy, President of St. John's : Sir Henry Rawlinson; Sir Frederick Roberts; Vice-Chancellor Bacon; Lord Wolseley; Mr. Chamberlain; Lord Overstone; Mr. Bright; the Duke of Cleveland; the picture of Lord Spencer, which will probably be reckoned the painter's masterpiece; and that of Mr. Gladstone, which was given to its subject as a golden wedding present. Besides these half-lengths, there are the two full-lengths of the Prince of Wales, painted for the Middle Temple and for the Trinity House, and that of the Duke of Cambridge in the uniform of a Field-Marshal. Mr. Holl was made a R.A. in 1884, and his rank among the very best of modern English portrait-painters is beyond dispute.
Mr. Frank Holl had a seizure soon after his return from Madrid, and Sir William Jenner forbade him to undertake more than one sitter a day. This moderate amount of work seemed not too great for his strength, but while staying with a friend, he had a second seizure, and since that time his doctors — Dr. Broadbent and Mr. William Adams — regarded his case as anxious, though they by no means despaired of curing him. But he was again seized with cardiac disease, and died in a moment.
The Portrait is from a photograph by Mr. Fradelle, of Regent-street, which we engraved ten years ago.
Bibliography
"The Late Mr. Frank Holl, R.A." The Illustrated London News. 93 (4 August 1888): 146. Hathi Diigital Library Trust version of a copy in the University of Chicago Library. Web. 6 January 2016.
---
Last modified 12 January 2016