Introduction
James Clarke Hook (1819-1907), was born in Clerkenwell, London, and studied at the Royal Academy Schools, shining in both life and historical painting, and later making a name for himself with literary scenes like Othello's Description of Desdemona (1852) as well as historical ones. His paintings at this time showed the influence of his travels in Italy. But a move to the picturesque hinterland of Surrey, where he and his family eventually settled, and visits to the quaint fishing village of Clovelly in Devon, turned him towards landscapes and seascapes nearer home, often featuring rural folk. He is especially known for the latter, popularly dubbed "Hookscapes." Though not a Pre-Raphaelite as such, Hook was felt to share the Brotherhood's tendencies towards "strong and marked expression, powerful colouring, scrupulous detail, and, above all ... the subjective mode of treatment in the commonest objects of landscape or domestic life" (Sandby 309-10). He became a full Academician in 1862.
Advised in his youth by Constable, warmly praised by both Ford Madox Brown and Ruskin, and painted by Millais as a hearty countryman himself, Hook was much admired in his own times (see McMaster). But unfortunately, and rather curiously, he has "yet to benefit from the general revival of interest in Victorian art" (Barringer). — Jacqueline Banerjee
Works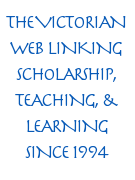 References
Barringer, Tim. "Hook, James Clarke (1819-1907)." Oxford Dictionary of National Biography. Online ed. Web. 24 May 2012.
McMaster, Juliet. "James Clarke Hook: A Biography." James Clarke Hook (1819-1907). Web. 24 May 2012 (an excellent resource for Hook).
Sandby, William. The History of the Royal Academy of Arts from Its Foundation in 1760 to the Present Day. London: Longman, 1862. Google Books. Web. 24 May 2012.
The Fine Art Society Story. Part I. London: The Fine Art Society, 2001. Catalogue number 80.
---
Last modified 24 September 2016