John Callcott Horsley, by Elliott & Fry. An albumen carte de visite from the 1870s, © National Portrait Gallery, London (NPG Ax14849).
John Callcott Horsley was born into a highly cultured family, with the relatives closest to him displaying a range of musical or artistic gifts. William Mulready, a good family friend, was one of those who encouraged him to develop his own artistic talents. In 1832, he won a silver medal at the Royal Academy Schools for a "drawing from the antique" (see Valentine), an indicatiom of what was to be Horsley's particular bent — costume pictures in the historical genre.
In 1843, Horsley made a place for himself in cultural history, by designing the first commercially produced Christmas card for Henry Cole. In the golden age of illustration, Horsley was much in demand for illustrating books, contributing, for example, to the celebrated Moxon edition of Tennyson's work in 1857. However, Horsley also worked on a much grander scale, and contributed to the decoration of the new Palace of Westminster, most notably with two frescoes. He painted murals of historical scenes for Somerleyton Hall, Suffolk, as well, in 1851.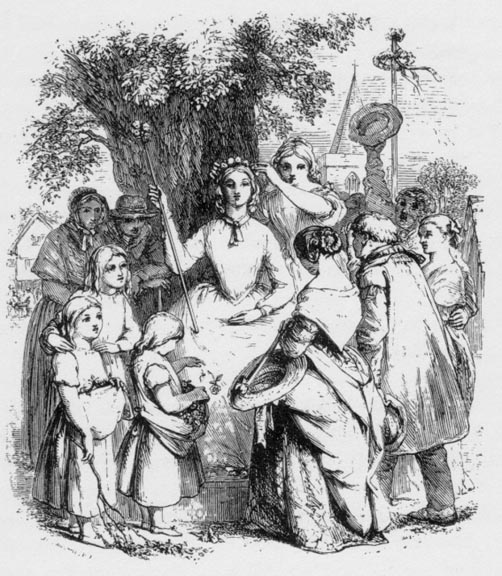 After the tragic loss of his first wife and two of their children (another of their sons would die young, too), in 1854 Horsley married Rosamund (Rose) Haden (1820–1912), sister of the prominent etcher Sir Francis Seymour Haden. The architect Gerald Horsley was one of the couple's seven talented children.
The family's main home was in Kensington, but in these middle years Horsley spent a good deal of time in the "artist's colony" at Cranbrook, in Kent: in 1861 he bought a house there. Helen Valentine relays an appreciative comment on one of the contemporary subjects that he painted at this time, but notes that his popularity faded in the 1880s. It is in connection with the "colony" that the art critic Lionel Lambourne mentions him, but he clearly prefers Horsley's earlier work, finding that it has "a direct charm which he lost in later elaborate costume pieces" (178), and not mentioning any of the "Cranbrook" ones at all.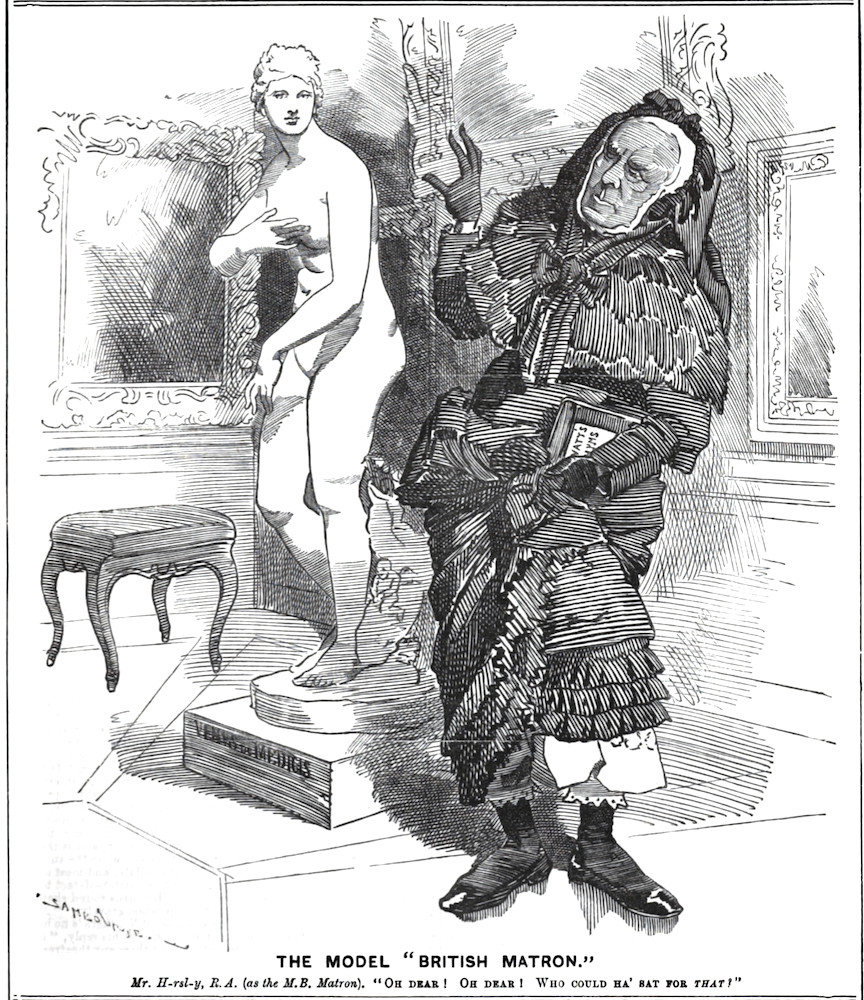 Horsley became a full member of the Royal Academy in 1864, and even when his active life as an artist faded, was very much involved with it: "the best work of the last third of his life was done in connexion with the winter exhibitions of old masters, which for over 20 years were practical]y under his control," says the Times obituarist. It was during this period that he earned his notoriety as the puritanical Royal Academician nicknamed "Clothes Horsely" for his objections to nude modelling. He had a keen appreciation of his models, noting in his recollections that it was very hard to find those "requisite to enable one's ideal to be realised on canvas or in marble" (343), and wrote to Times as "A British Matron" saying that putting them on display, unclothed, showed "an utter want of delicacy" ("A British Matron"). Linley Sambourne drew a wonderful caricature of him in "disguise" as a matronly woman, flinching at the sight of a nude sculpture; Whistler's witty response to his prudishness was: "Horsley soit qui mal y pense" (qtd. in Lambourne 298). — Jacqueline Banerjee
Paintings
Illustrations
Etching and Engraving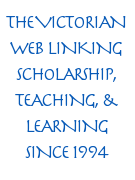 Bibliography
A British Matron. "A Woman's Plea." The Times. Wednesday 20 May 1885. Issue Number: 31451. Times Digital Archive. Web. 29 November 2021.
"Death Of Mr. Horsley, R.A." The Times. Tuesday 20 October 1903. Issue Number 37216: 5. Times Digital Archive. Web. 29 November 2021.
Horsley, John Callcott. Recollections of a Royal Academician. London: John Murray, 1903. Internet Archive. Contributed by the University of California Libraries. Web. 9 April 2018.
Lambourne, Lionel. Victorian Painting. London and New York: Phaidon, 1999.
Valentine, Helen. "Horsley, John Callcott (1817–1903), painter." Oxford Dictionary of National Biography. Online ed. Web. 9 April 2018.
---
Created 9 April 2018

Last modified 29 November 2021