A Welsh Wood in Winter by James Thomas Watts, RCA, RBSA, 1850-1930. Signed and labelled with title. Watercolor, 20 x 25 inches. Exhibited at the Royal Academy 1904, no. 1005. "A Birmingham painter, Watts confined himself solely to woodland scanes, and made himself the absolute master of them." — Rupert Mass
Anthony Pincott, Hon. Treasurer and Membership Secretary of The Bookplate Society, writes from London to correct the artist's year of birth: According to FreeBMD website, " an index of births, marriages and deaths, transcribed from official registers," was born in March 1850.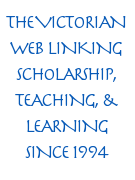 Bibliography
The Maas Gallery. Exhibition catalogue. London, 2007. Catalogue no. 31.
The Maas Gallery, London has most generously given its permission to use in the Victorian Web information, images, and text from its catalogues. The copyright on text and images from their catalogues remains, of course, with the Maas Gallery.
Readers should consult the gallery website to obtain information about recent exhibitions and to order their catalogues. [GPL]
---
Last modified 6 November 2013