When Hops are Housed and Gardens Bare by Maud Naftel, ARWS, 1856-1890. Water-colour and bodycolour, 23 1/4 x 35 1/2 inches; signed and dated 1888; labelled verso. Exhibited: Royal society of Painters in Water-colours, 1889, no. 150.
Commentary by Rupert Maas
Maud Naftel came from a well-known family of artists. Born in Guernsey, she moved with her family to London in 1870. Women artists at this time aften found it difficult to gain proper training, the leading art schools aeing men-only. Naftel was able to study in Paris, with the support of her family, and also at the Slade, the first British art school to allow women to study art on equal terms with men by giving them access to the life model. She exhibited extensively, and published a book, Flowers and How to Paint Them in 1891. [81]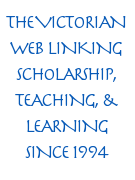 Bibliography
Catalogue [of June 2008 Exhibition]. London: The Maas Gallery, 2008. Catalogue no. 78
The Maas Gallery, 15a Clifford Street, London W1S 4JZ has most generously given its permission to use in the Victorian Web information, images, and text from its catalogues, and this generosity has led to the creation of many valuable documents on painting and drawing. The copyright on text and images from their catalogues remains, of course, with the Gallery. Readers should consult their website to obtain information about recent exhibitions and to order their catalogues. [GPL]
---
Last modified 7 July 2008