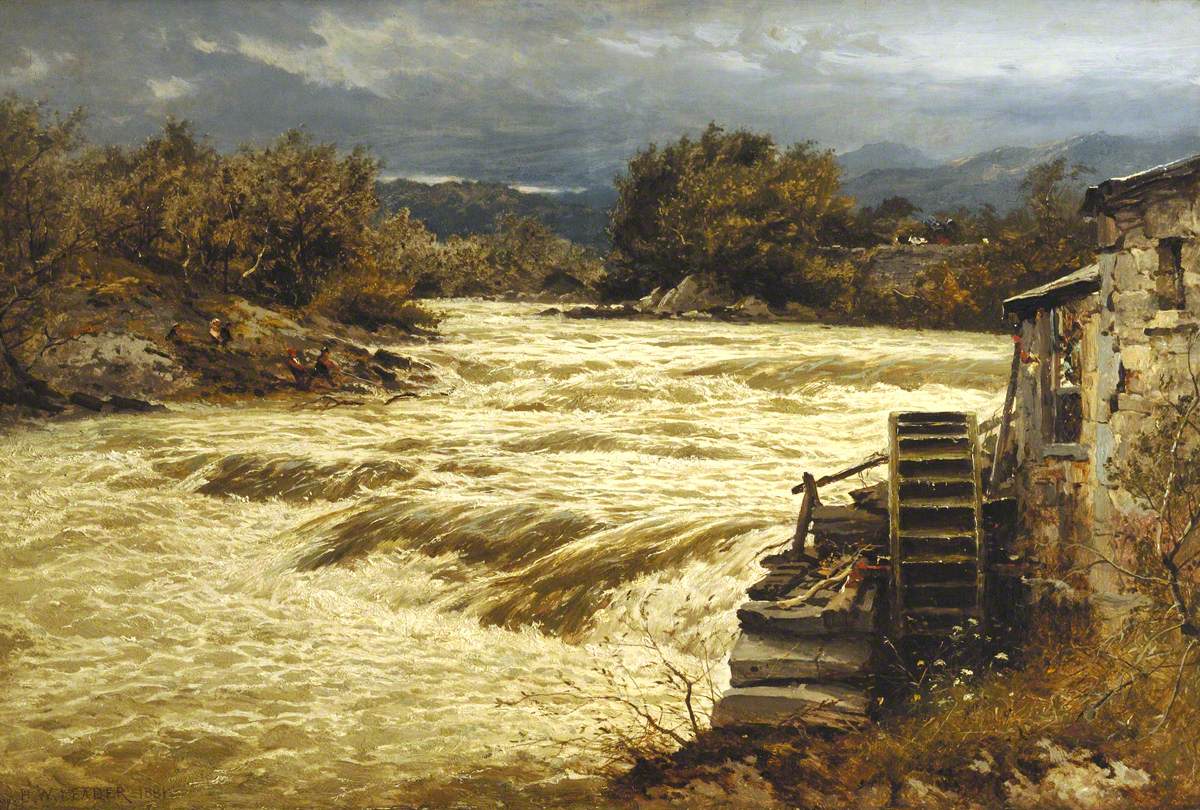 Llugwy in Flood. Benjamin Williams Leader (1831-1923). 1881. Oil on canvas. H 50.8 x W 76.2 cm. Photo credit: St John's College, University of Oxford. Accession no. SR08, purchased 1987. Kindly made available via Art UK on the Creative Commons Attribution-NonCommercial-ShareAlike licence (CC BY-NC-SA).
This is not a typical Leader painting, showing as it does a muddy torrent of water sweeping down past an old mill from the Welsh mountains. (The Llugwy is a river flowing from Ffynnon Llugwy in Snowdonia.) Compare this one with On the Llugwy near Bettwys-y-Coed, Summer. Perhaps this was a deliberate choice of subject, to show his range. Yet even in this painting of his "beloved vale" (Lusk 22), some small figures can be seen sitting high on the far bank, watching the spate, suggesting that this is no threat, but a spectacular show of nature's power. After all, these are the waters that once drove the mill-wheel. Jacqueline Banerjee
Bibliography
Lusk, Lewis. "B. W. Leader, RA." The Art Journal (attached monograph). Internet Archive. Vol. 63 (1901). Contributed by the Getty Research Institute. Web. 8 September 2020.
---
Created 8 September 2020