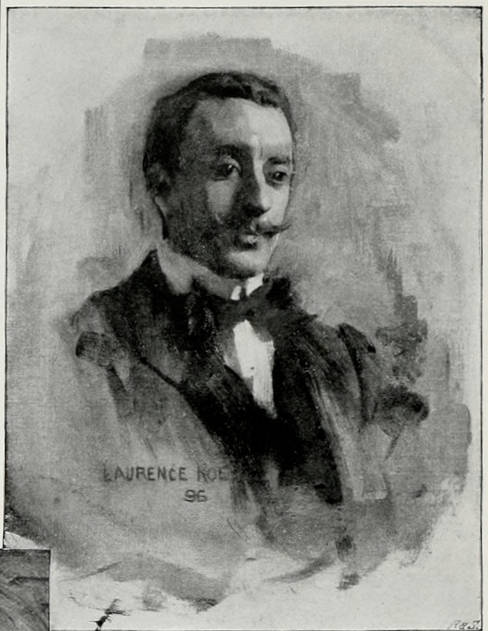 Gerald Moira worked in different styles and mediums. His paintings, as Gleeson White explained in 1898, make him a member of "the school of J. W. Waterhouse, R.A.," a school defined by "the use of brilliant pigments, and in the choice of poetic themes for a treatment which is neither wholly archaic nor wholly realistic" (227). Moira was one of those late-nineteenth-century artists, who "would seem to have studied the Primitives, the missal painters, and early Flemish school, no less than the colour prints of Japan. They try to make their harmonies in orange and ultramarine, in blood reds and iridescent blue-greens as complete as the more subtle chords of Corot or the restrained splendour of Titian" (227). His second style or mode involves decorative art in the form of programs of large plaster panels created in association with the sculptor Lynn Jenkins. Discussing their most famous collaboration, a series of panels for the Tocadero restaurant at Piccadilly Circus, White explains:
The panels, placed high up on the walls, are six feet in height, and together ninety feet in length. The reliefs were cast in fibrous plaster from models in clay. The colouring, which is by Mr. Moira, has I been laid on thickly and wiped off from those portions in higher relief. Scarce any definition is gained by actual painting, except so far as proved to be necessary to emphasise the shadows when the whole was finally in position. Thus the colour does but confirm the modelling by strengthening the hollows, and throw- ing the relief in lighter tones. Here and there gold and silver are freely used with most satisfactory effect. The colour, although bright, is cool, and suffers no little from the less reticent scheme applied to the architectural features of the rather ornate building. [234]
Ernest Hall Watt commissioned a similar but smaller project for the library of his house at Bishop Burton near Beverley. The seventeen painted bas reliefs illustrated poems by English and American poets from Shakespeare and Herrick through Longfellow, Tennyson, and Swinburne.
Works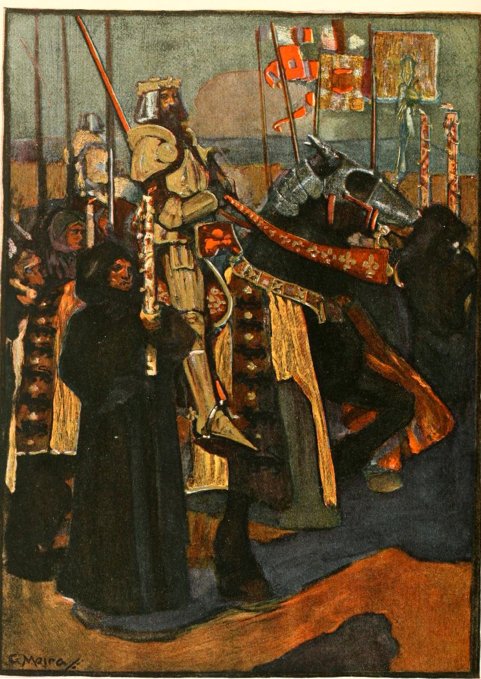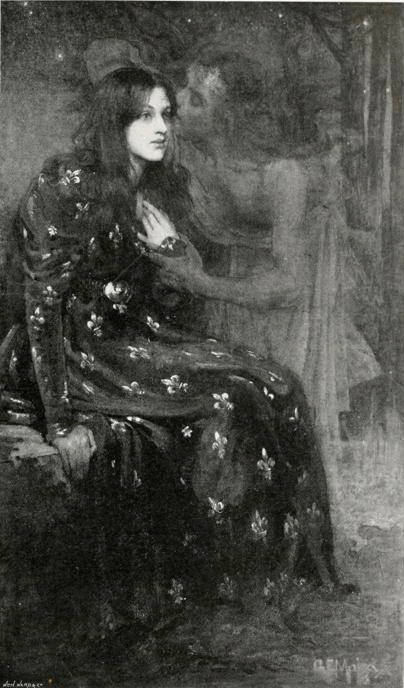 References
"The Gerald Moira and Frank Lynn Jenkins Panels." Designs from 1860. Edinburgh: Bonham's catalogue for sale of 9 November 2006.
White, Gleeson. "Mr. Gerald Moira's Paintings and Bas-relief Decorations." The Studio. 12 (1898): 221-37. Internet Archive version of a copy in an unidentified Library. Web. 27 April 2013.
"Some Decorations for a Library. By Gerald Moira and F. Lynn Jenkins." The Studio. 14 (1898): 186-90. Internet Archive version of a copy in the University of Toronto Library. Web. 27 April 2013.
---
Last modified 28 April 2013