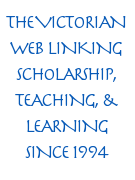 Biography
Works
References
Hardie, Martin. Water-Colour Painting in Britain, Vol. 3: The Victorian Period. ed. Dudley Snelgrove, Jonathan Mayne, and Basil Taylor. London: B. T. Batsford, 1968.
Ruskin, John. Notes on Prout and Hunt (1879-1880). Collected Works. Library Edition. Eds. E. T. Cook and Alexander Wedderburn. London, 1903-12. XIV, 365-454.
Sketches by Samuel Prout, in France, Belgium, Germany, Italy and Switzerland, ed. Charles Holme. Text by Ernest G. Halton. London: The Studio, 1915. Internet Archive version of a copy of in Cornell University Library (NC 242.P96A15).
Wilcox, Scott, and Christopher Newall. Victorian Landscape Watercolors. New York: Hudson Press in association with the Yale Center for British art, 1992.
---
Last modified 4 March 2012