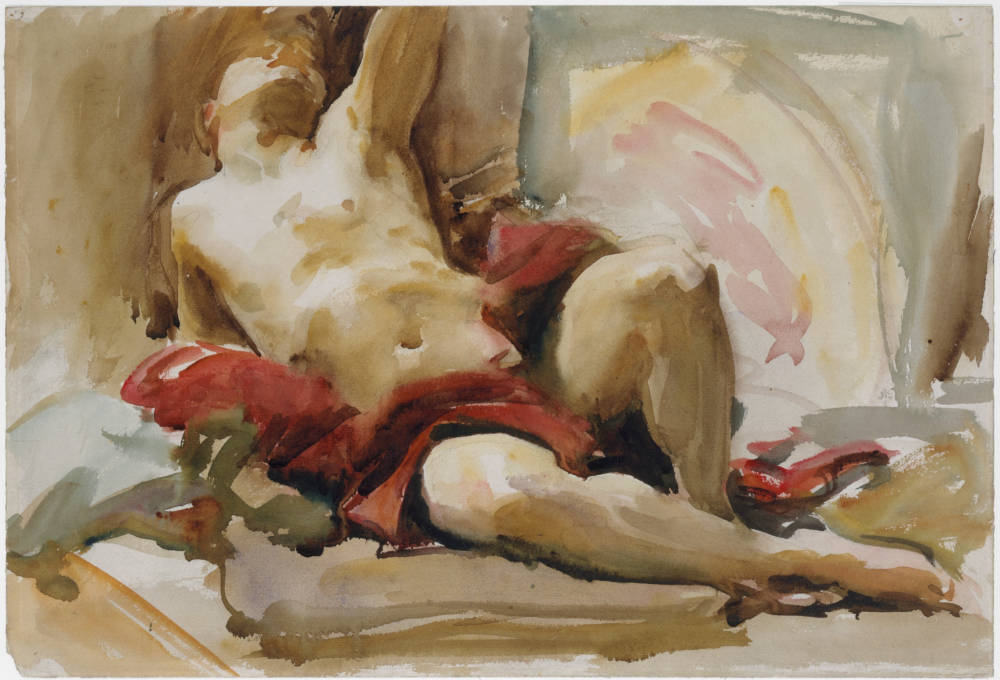 Man with Red Drapery. John Singer Sargent. 1916. Watercolor and graphite on off-white wove paper,14 3/8 x 21 1/8 in. (36.5 x 53.7 cm). Courtesy of the Metropolitan Museum of Art, New York (50.130.73), Gift of Mrs. Francis Ormond, 1950. Click on image to enlarge it.
Commentary from the Museum website
While the active pose of this figure is like those seen in some of Sargent's compositions for the Boston Public Library, he painted this sheet with a brilliant immediacy and sensuous vivacity that distinguish it from both the murals and their preparatory studies. The genius of Sargent's watercolor technique is in his ability to suggest form and detail with just a few strokes. A brilliant example of his mastery and efficiency is his rendering of the figure's navel. A small oval of paper is left in reserve; above it, a pool of darker pigment gathers, as if by accident, to describe its contours.
---
Last modified 2 June 2016