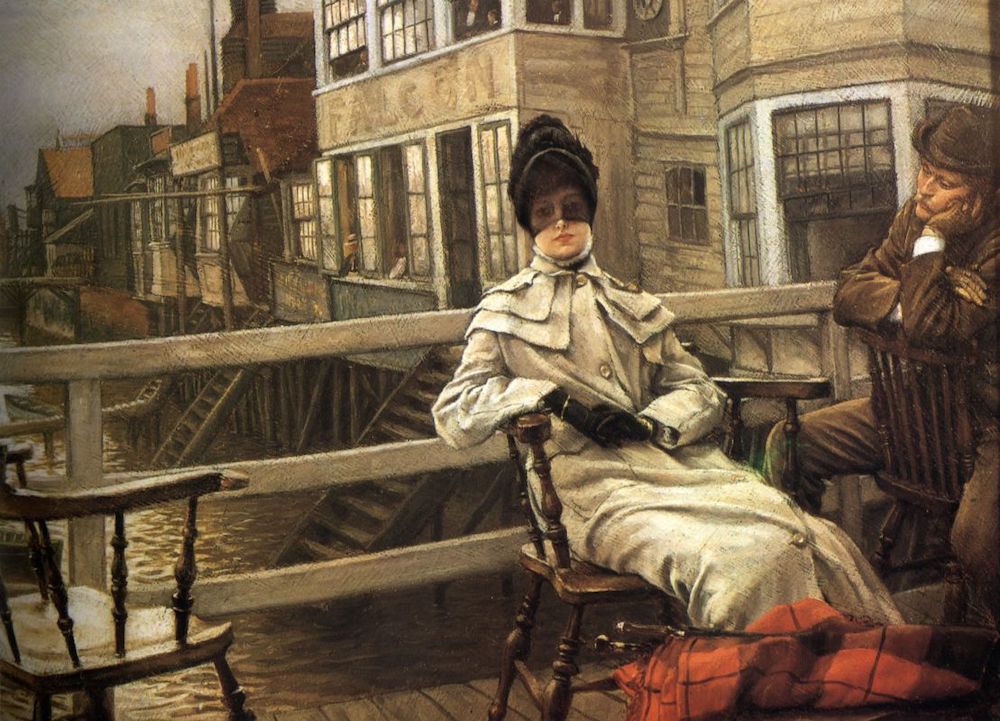 Waiting for the Ferry (c. 1878), by James Tissot. Oil on panel, 10 by 14 in. (26.7 by 35.6 cm), private collection. Text by Lucy Paquette. Formatting by Jacqueline Banerjee. Image source: WikiArt, where it is described as being in the public domain. [Click on the image to enlarge it.]
This is another of the three canvases of this title. In this version, which is also set at the dock beside the Old Falcon Tavern, Gravesend, Kathleen Newton was the model for the female figure as she was in one of the others. As in that one, she wears the same triple-caped greatcoat that Tissot portrayed her wearing in numerous other paintings, including The Terrace of the Trafalgar Tavern, Greenwich, London.
Bibliography
Paquette, Lucy. "On Holiday with James Tissot and Kathleen Newton." Web. 15 July 2019.
---
Created 15 July 2019