Study of Mrs. Thoby Prinsep
George Frederic Watts RA (1817-1904)
Inscribed "Mrs Thoby Prinsep / Chopmans / Drawing no. 4" on the original mount
Coloured chalks on paper
15 x 13 inches, 38 x 33 centimetres
[See discussion below]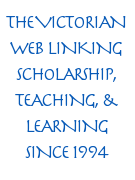 Commentary by Peter Nahum
Sara Prinsep (née Sara Pattle, 1816-1887) was the third of the seven Pattle sisters who played such a significant role in the annals of Victorian art. Her famous elder sister was Julia Margaret Cameron, the celebrated photographer. In 1835 Sara married Henry Thoby Prinsep, an Indian civil servant. In the 1850s and 1860s she held a salon at their London home, Little Holland House in Kensington, which was frequented by everybody who was anybody in the worlds of science, politics, literature and art. Mrs Stirling wrote of her famous Sunday afternoon "at homes":
A breezy Bohemianism prevailed. That time of dread, the conventional Sunday of the early Victorian era, was exchanged for the wit of cynics, the dreams of the inspired, the thoughts of the profoundest thinkers of the age ... Along the habitues of Little Holland House were, Carlyle, with his rugged genius, Tennyson, Thackeray, Dickens, Rossetti, Burne-Jones, Browning and a score of others whose names now enrich, the sun of England's greatness. [Blunt, p. 77]
G F Watts was her "resident genius," living in the house. In his studio there he painted portraits of many of the distinguished guests. The eccentric and fiery Sara had "rescued" him from a life of poverty and ill-health, taking her new-found protegé under her wing and nurturing his every need; dominating his life for some twenty years.
Only a year older than Watts, but formidable in contrast to his frailty, Sara would, at times, almost devour the artist's sensitive nature with her adulation. His paintings lined the walls and here, according to Mary Watts, he used to carry a small ivory covered notebook and metalpoint, so that whenever he noticed a particularly beautiful posture or line of drapery he could raise his hand and call out to Sara or her sisters, "Oh, pray, stay where you are for a moment," while he drew a monumental outline on to the small page.
Bibliography
Blunt, Wilfrid. Englands's Michelangelo, A Biography of George Frederic Watts. London 1975.
A Century of Master Drawings, Watercolours, & Works in Egg Tempera. London: Peter Nahum, nd. Catalogue number 65.
Peter Nahum Ltd, London has most generously given its permission to use in the Victorian Web information, images, and text from its catalogues, and this generosity has led to the creation of hundreds of the site's most valuable documents on painting, drawing, and sculpture. The copyright on text and images from their catalogues remains, of course, with Peter Nahum Ltd.
Readers should consult the website of Peter Nahum at the Leicester Galleries to obtain information about recent exhibitions and to order their catalogues. [GPL]
---

Victorian
Web

Artists

G. F.
Watts

Drawings

Next
Last modified 13 August 2006