Want to know how to navigate the Victorian Web? Click here.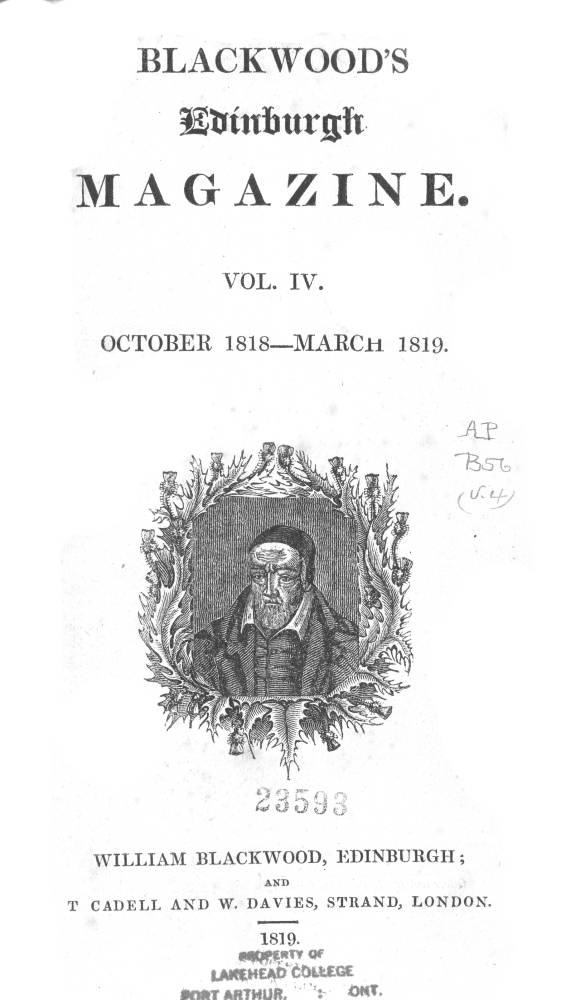 General
Excerpts from Individual articles on Literature
Individual articles on Visual Arts
Individual articles on Politics
Bibliography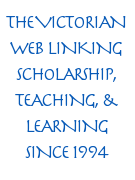 Cox, R. G. "The Reviews and the Magazines." The New Pelican Guide to English Literature. 6. From Dickens to Hardy. Ed. Boris Ford. Harmondsworth: Penguin, 1958, rpt. 1983.
Harris, Wendell V. British Short Fiction in the Nineteenth Century: A Literary and Bibliographic Guide. Detroit: Wayne State U. P., 1979.
Harvey, Paul, ed. "Blackwood's Magazine." Oxford Companion to English Literature. Fourth Edition. Oxford and New York: Clarendon and Oxford U. P., 1983.
Hidden Treasure Tales from 'Blackwood'. Edinburgh and London: William Blackwood, 1969.
Matheson, Ann. "Scottish Periodicals." Victorian Periodicals: A Guide to Research. Ed. J. Don Vann and Rosemary T. VanArsdel. New York: MLA, 1989. Vol. 2.
Morrison, Robert, and Chris Baldick, eds. Tales of Terror from Blackwood's Magazine. Oxford World's Classics. New York and Oxford: Oxford U. P., 1999.
Sutherland, John. The Stanford Companion to Victorian Fiction. Stanford, Cal.: Stanford U. P., 1989.
---
Last modified 5 October 2020