[The images and text from Punch come from the Internet Archive's online version of a copy in the University of Toronto Library. — George P. Landow]
The Coronation seen in several allegorical ways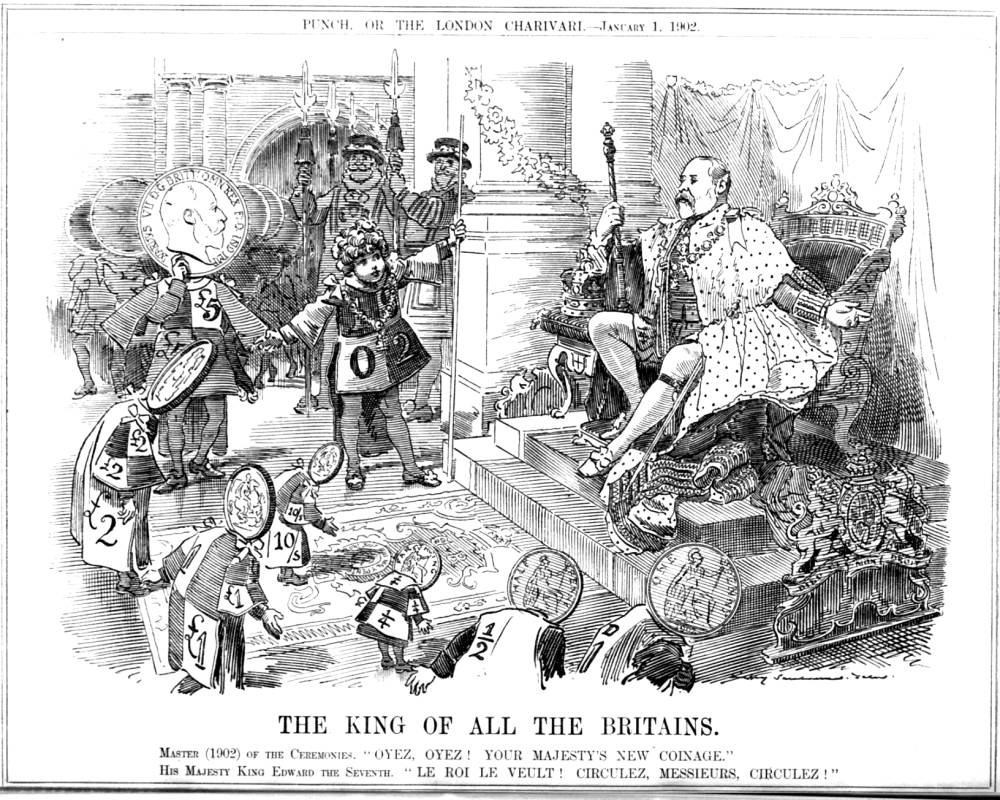 The King of All the Britains!. Punch (1 January 1902). Linley Sambourne. Wood engraving. Click on image to enlarge it. Having succeeded his mother, Queen Victoria, on the throne, Edward'ss portrait will also appear on coinage, in this monetary revisioning of the actual coronation:
Master (1902) of the Ceremonies: — "Oyez! Oyez! Your Majesty's New Coinage!"
His Majesty King Edward the Seventh: — "Le Roi le Veult! Circulez, Messieurs, Circulez!"
The irony, such as it is, that England so long a rival of France still responds in French is perhaps deepened by the fact that when alone Victoria and her children spoke German, not English. Bertie's, one expects, spoke English.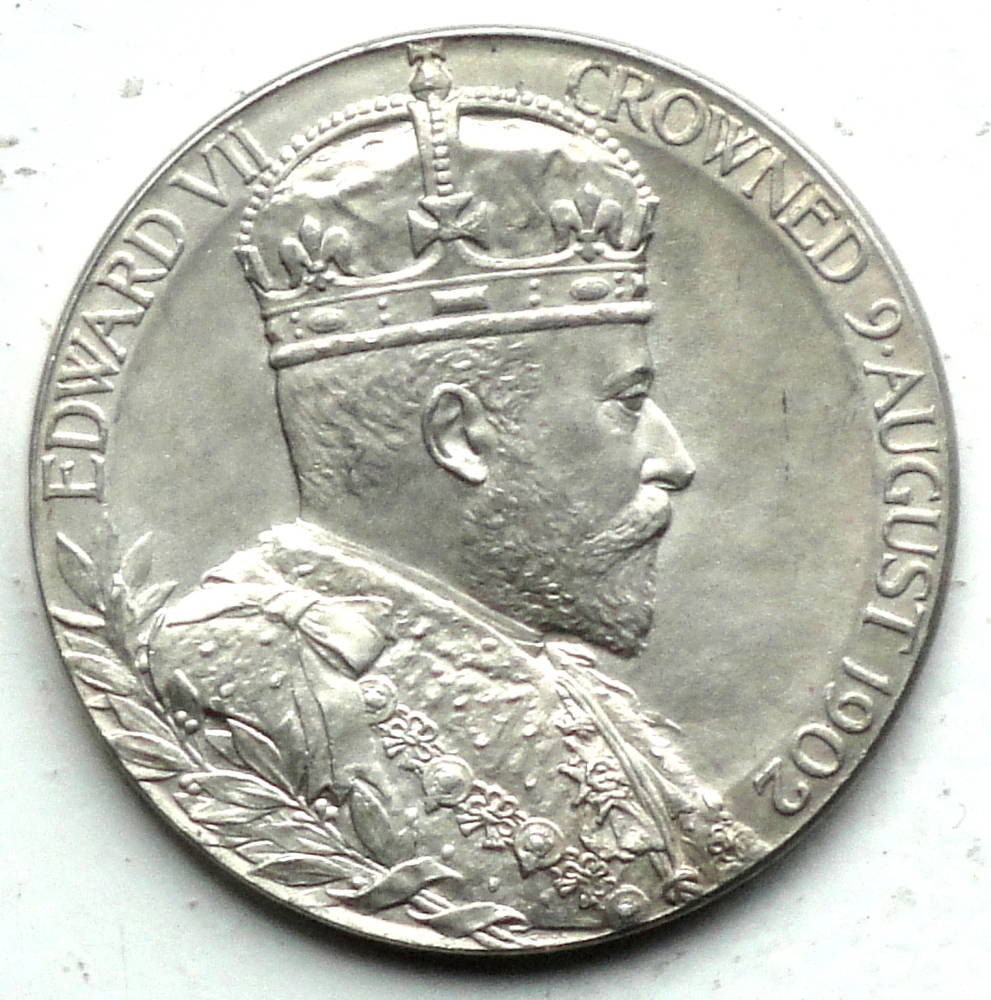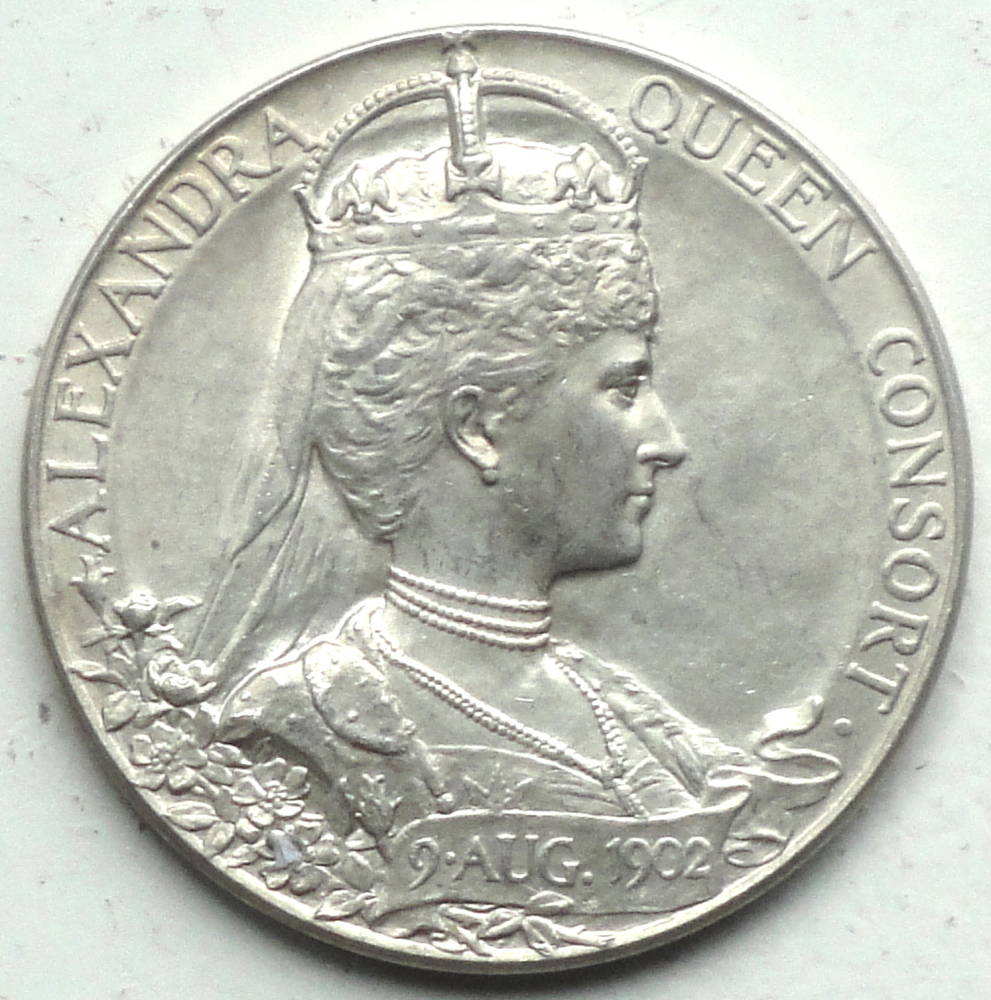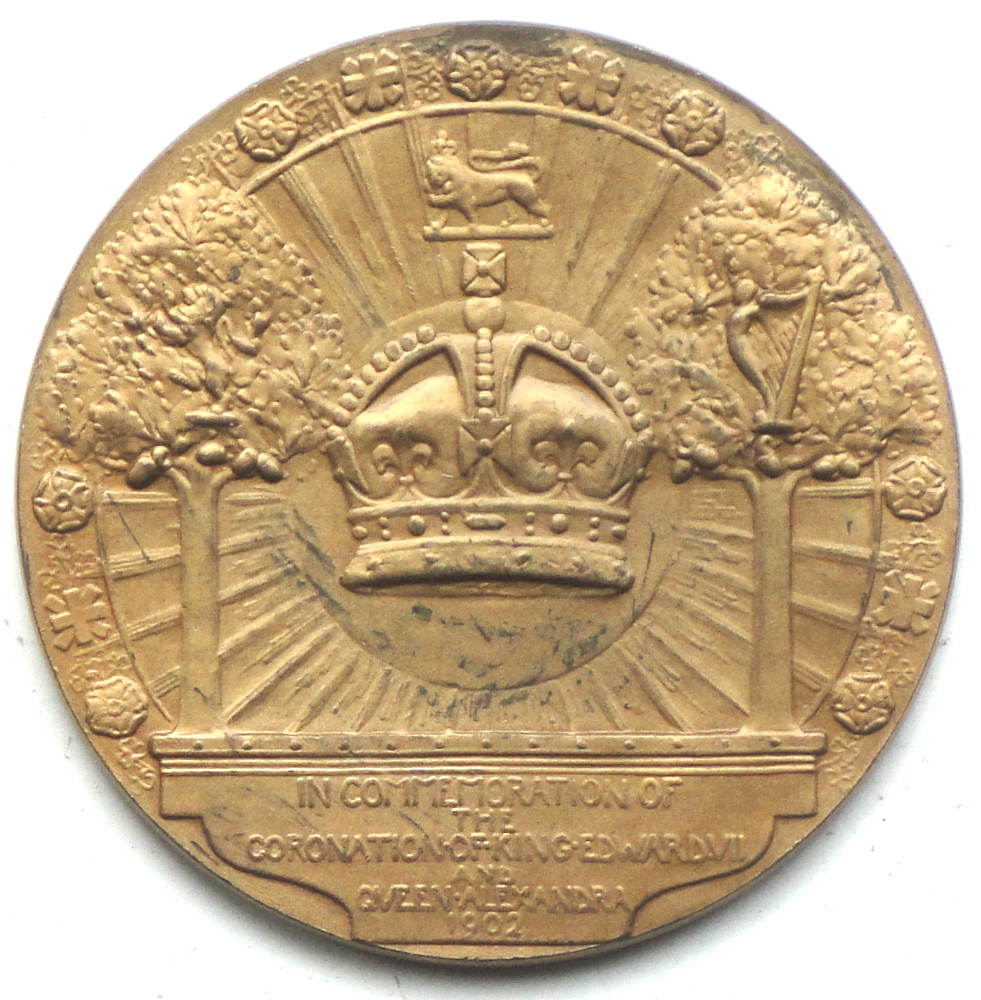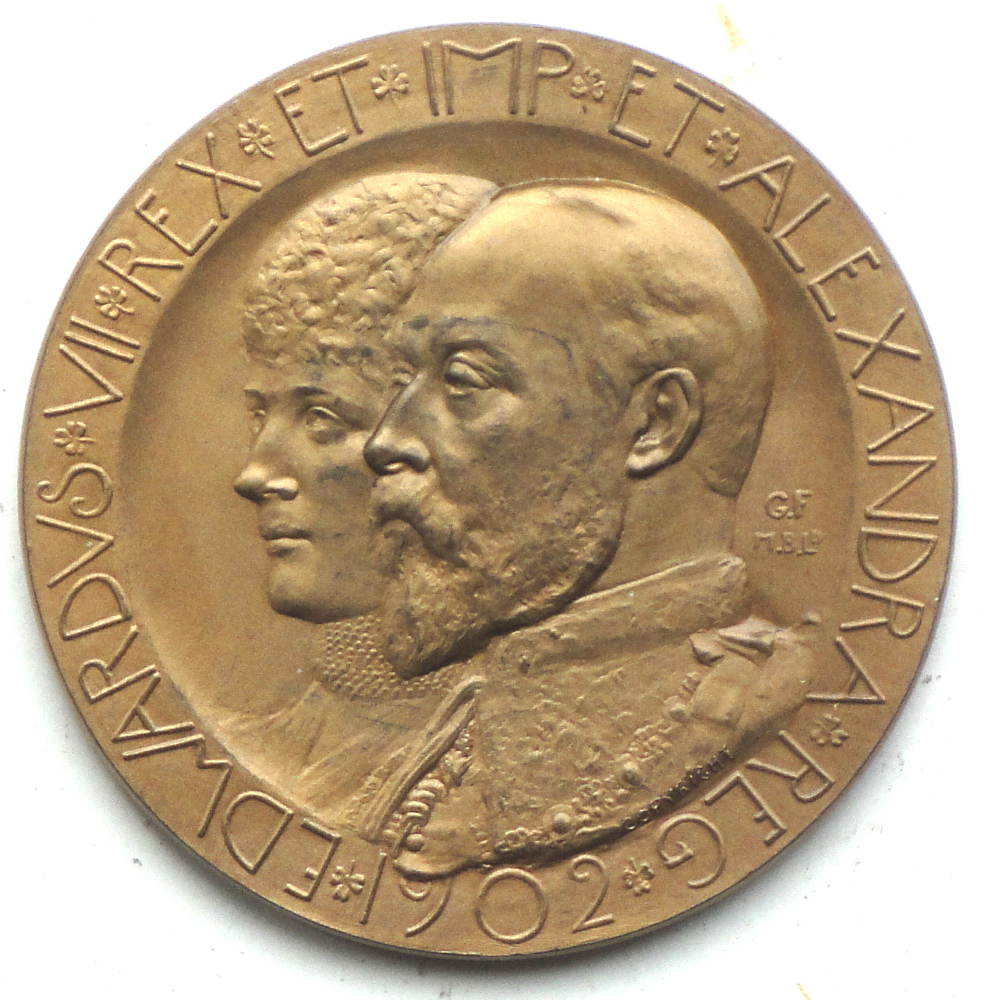 King Edward VII and Queen Alexandra Coronation Medals. Left two by by George William De Saulles. Right two: Sir George Frampton, R.A. Both from private collection. [Click twice on images to enlarge them.]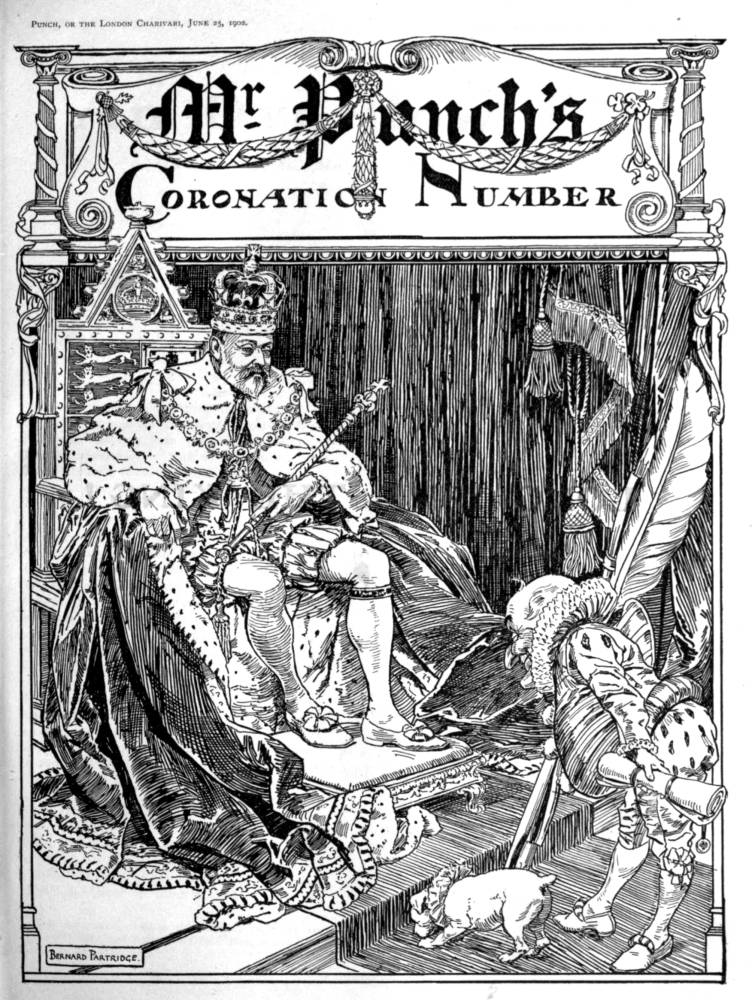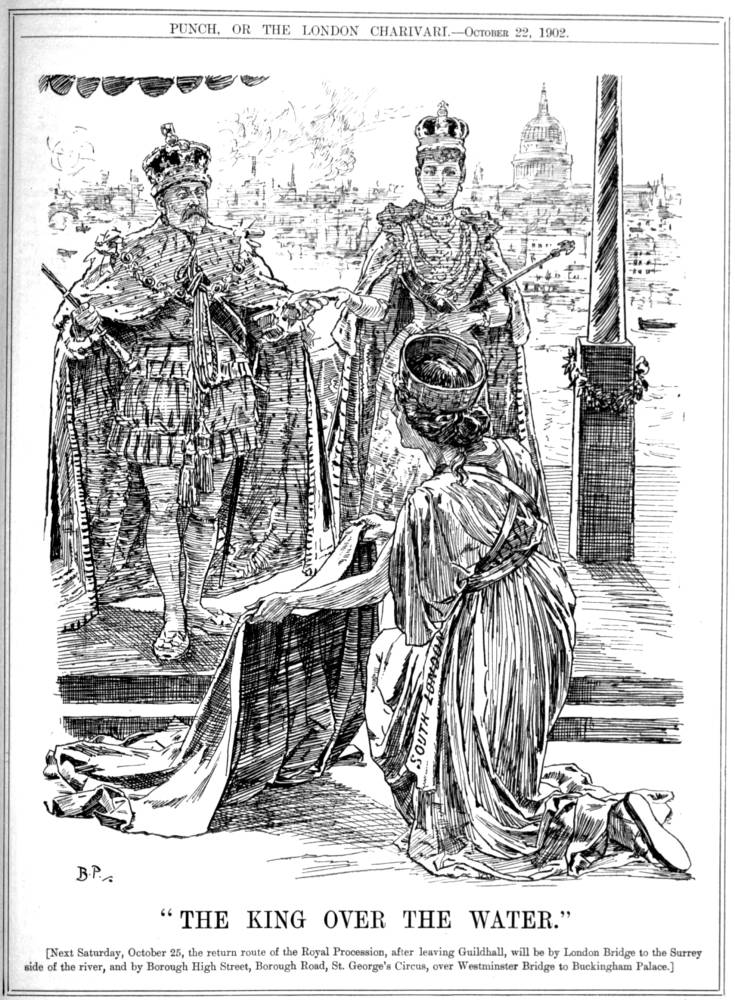 Two by Bernard Partridge. Left: Punch bows before the new sovereign on the cover of Mr. Punch's Coronation Number (25 June 1902). Right: "The King over the Water" (22 October 1902).
The caption explains, "Next Saturday, October 25, the return route of the Royal Procession, after leaving Guildhall, will be by London Bridge to the Surrey side of the River, and by Borough High Street, Borough Road, St. George's Circus, over Westminster Bridge, to Buckingham Palace.]"
---
Last modified 5 June 2017