[The images and text from Punch come from the Internet Archive's online version of a copy in the University of Toronto Library. The cartoons are all signed by Leonard Raven-Hill, who went out to India to record the Durbar. — George P. Landow]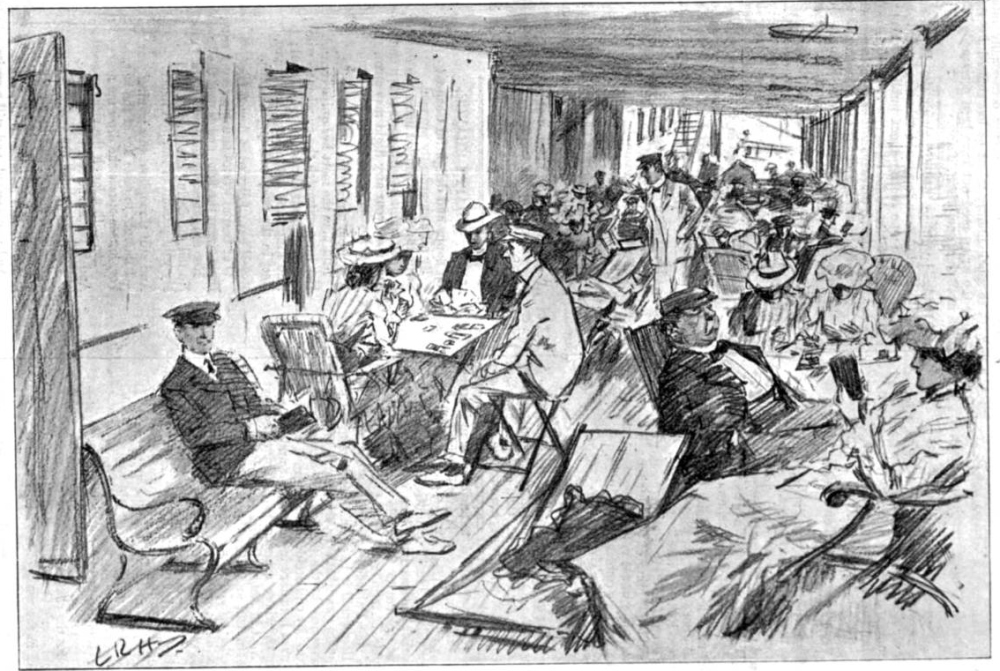 Durbar Puzzles — No. 1: "To find your Lady-Love's Chair, Cushion, or Novel, when all you know is that it is 'Somewhere about the Deck.'" (31 December 1902): 453.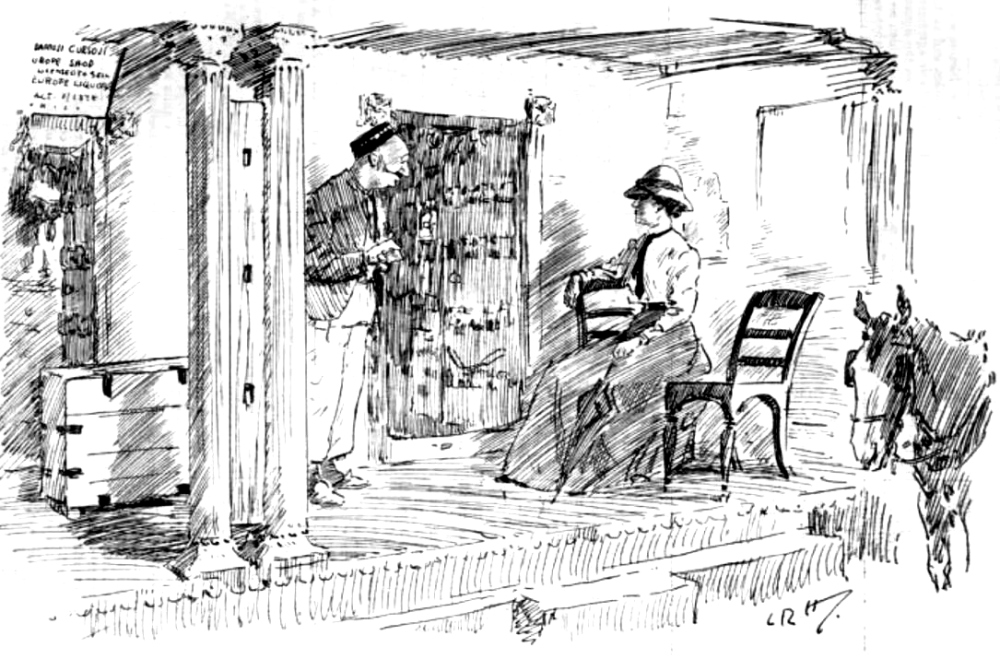 Up Country Joys in India: (21 January 1902): 51.
The Mem Sahib (with a view of Seasonable Festivities: — "I wonder if you have such a thing as Lemon Peel or Candied Peel in the [the shop?]"
"Europe Shop" Keeper: — "Ah, no, Mem Sahib. Only got it 'Cockle Peel' and 'Beesham' Peel [i.e. 'Pill'."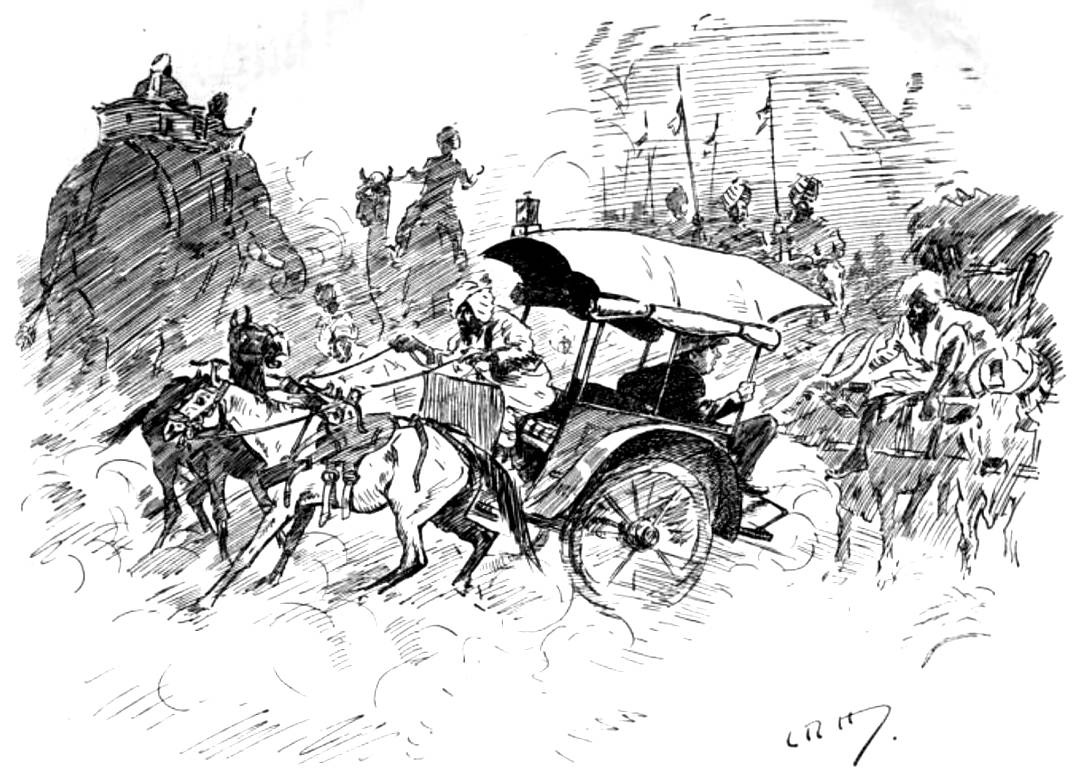 Echoes from Delhi. A quiet drive in a Durbar "Hansom." (28 January 1903): 57.
Going to the Durbar in mMy Donkey Cart. Old Song altered to the Needs of Delhi. (4 February 1903): 79.
---
Last modified 5 June 2017