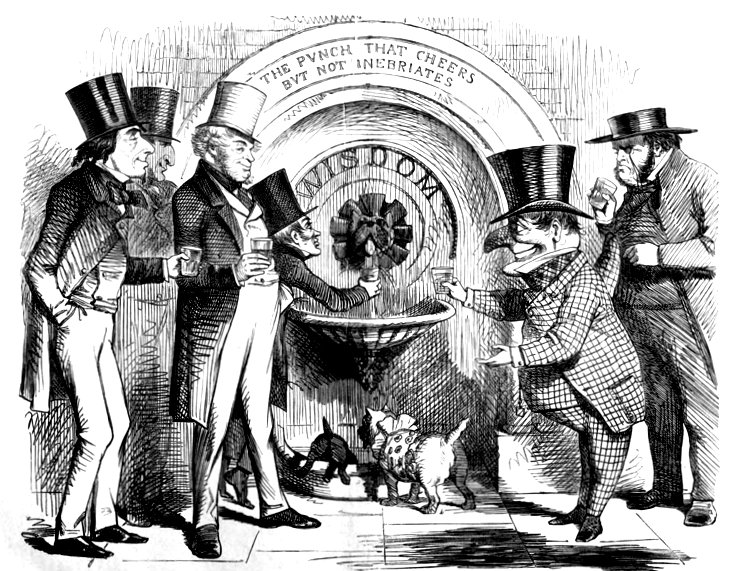 Before the Trial
John Tenniel
1866
Wood engraving
Punch (9 March 1867)
Mr. D—is—li. "Yes, if the 'parties' would only listen to reason."
Signed with monogram lower left.
In a cartoon generated by a play on the word "parties" Tenniel presents the leaders of the Tories and Whigs (or Liberals) as lawyers for opposing sides wanting to compromise, which they see as a sensible course of action. — George P. Landow
Image from Internet Archive.
[This image may be used without prior permission for any scholarly or educational purpose without prior permission as long as you credit this site and the Internet Archive.]