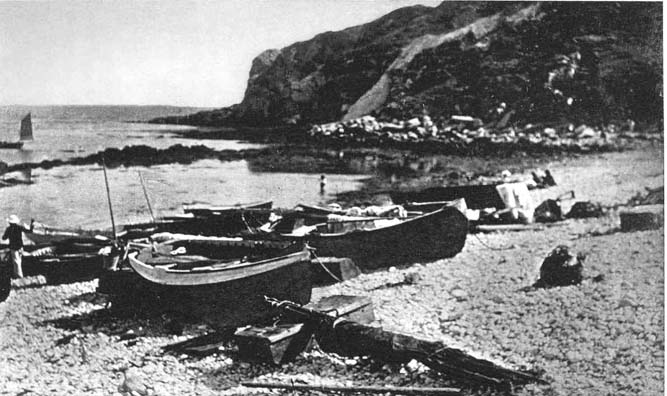 Lulstead Cove (Lulworth Cove). 8 cm high x 13 cm wide. Source of photograph: Far From The Madding Crowd in the Anniversary Edition of the Wessex Novels, 1920, facing p. 370.
According to the editors, many of whose remarks seem based on Thomas Hardy's Wessex (1913) by Herman Lea,
"This 'small basin of sea enclosed by cliffs' is drawn from Lulworth Cove, situated near Weymouth [i. e., Budmouth Regis in Hardy's Wessex]. In swimming Troy found him,self carried out to sea, 'not a boat within sight, but far in the distance Budmouth lay upon the sea.'"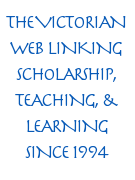 Bibliography
Hardy, Thomas. Far From The Madding Crowd. New York & London: Harper & Brothers, 1920.
---
Last modified 27 August 2002