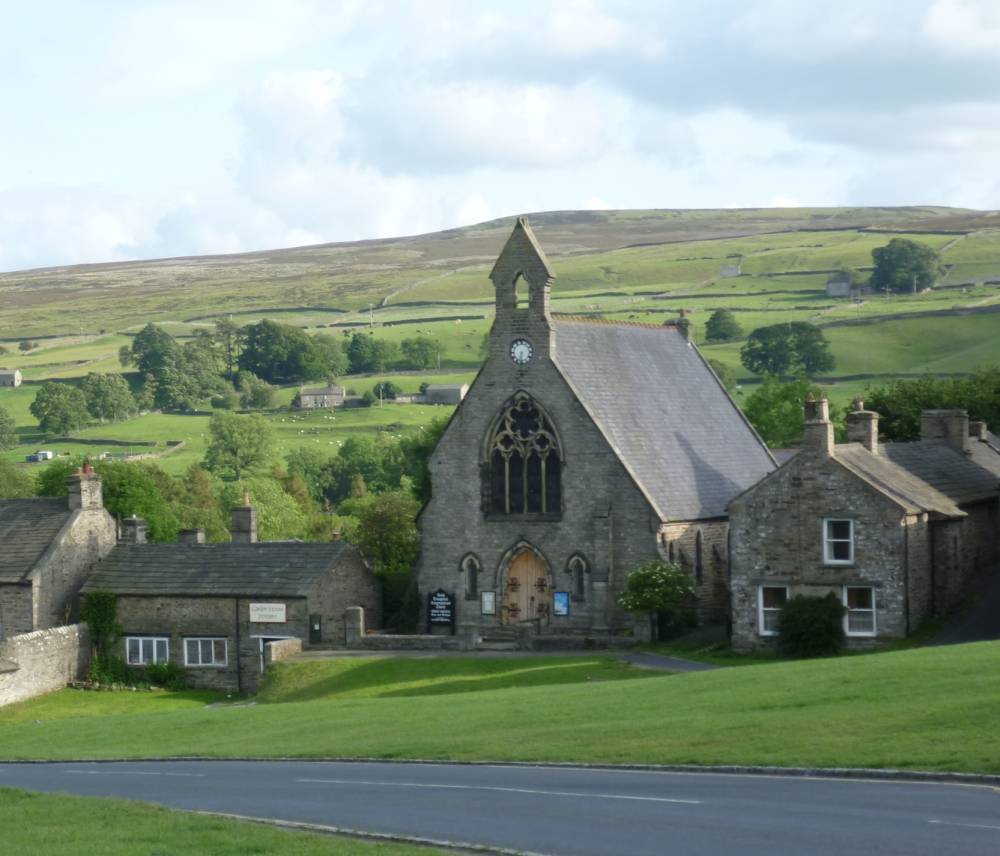 Reeth Evangelical Congregational Church, Swaledale, 1866. Constructed of hammer-dressed stone (see listing text), the church has a steeply pitched Welsh slate roof (a fashionable choice for the period, uncommon in this area), clock and bellcote. It stands in a beautiful and prominent setting looking across at the large sloping green opposite, probably on the site not only of an older Congregational church, but of a medieval church (see "Reeth, Swaledale"). The Congregationalists, like the Methodists, had a strong presence in the Dales. They had been established in Reeth since 1787, and were celebrating their centenary in 1897 (Speight 240). This Victorian church was paid for by public subscription.
Related Material
References
"Congregational Church, Reeth, Fremington and Healaugh, 1868-70." British Listed Buildings. Web. 1 September 2011.
"Reeth, Swaledale: Conservation Area, Character Appraisal" Web. 1 September 2011.
Speight, Harry. Romantic Richmondshire: Being a Complete Account of the History, Antiquities and Scenery of the Picturesque Valleys of the Swale and Yore. London: E. Stock, 1897. Internet Archive. Web. 1 September 2011.
---
Last modified 11 September 2011