[The first paragraph comes from the entry for July 24, 1833 near the beginning of Chapter 4 of The Voyage Of The Beagle, and those following from Chapter 5. — George P. Landow.]
Who would believe in this age that such atrocities could be committed in a Christian civilised country? [The Voyage Of The Beagle]
The wandering tribes of horse Indians, which have always occupied the greater part of this country, having of late much harassed the outlying estancias, the government at Buenos Ayres equipped some time since an army under the command of General Rosas for the purpose of exterminating them. . . .
I saw another troop of these banditti-like soldiers start on an expedition against a tribe of Indians at the small Salinas, who had been betrayed by a prisoner cacique. The Spaniard who brought the orders for this expedition was a very intelligent man. He gave me an account of the last engagement at which he was present. Some Indians, who had been taken prisoners, gave information of a tribe living north of the Colorado. Two hundred soldiers were sent; and they first discovered the Indians by a cloud of dust from their horses' feet as they chanced to be travelling. The country was mountainous and wild, and it must have been far in the interior, for the Cordillera were in sight. The Indians, men, women, and children, were about one hundred and ten in number, and they were nearly all taken or killed, for the soldiers sabre every man. The Indians are now so terrified that they offer no resistance in a body, but each flies, neglecting even his wife and children; but when overtaken, like wild animals, they fight against any number to the last moment. One dying Indian seized with his teeth the thumb of his adversary, and allowed his own eye to be forced out sooner than relinquish his hold. Another, who was wounded, feigned death, keeping a knife ready to strike one more fatal blow. My informer said, when he was pursuing an Indian, the man cried out for mercy, at the same time that he was covertly loosing the bolas from his waist, meaning to whirl it round his head and so strike his pursuer. "I however struck him with my sabre to the ground, and then got off my horse, and cut his throat with my knife." This is a dark picture; but how much more shocking is the unquestionable fact, that all the women who appear above twenty years old are massacred in cold blood? When I exclaimed that this appeared rather inhuman, he answered, "Why, what can be done? they breed so!"
Every one here is fully convinced that this is the most just war, because it is against barbarians. Who would believe in this age that such atrocities could be committed in a Christian civilised country? The children of the Indians are saved, to be sold or given away as servants, or rather slaves for as long a time as the owners can make them believe themselves slaves; but I believe in their treatment there is little to complain of. . . .
Among the captive girls taken in the same engagement, there were two very pretty Spanish ones, who had been carried away by the Indians when young, and could now only speak the Indian tongue. From their account they must have come from Salta, a distance in a straight line of nearly one thousand miles. This gives one a grand idea of the immense territory over which the Indians roam: yet, great as it is, I think there will not, in another half-century, be a wild Indian northward of the Rio Negro. The warfare is too bloody to last; the Christians killing every Indian, and the Indians doing the same by the Christians. It is melancholy to trace how the Indians have given way before the Spanish invaders. Schirdel says that in 1535, when Buenos Ayres was founded, there were villages containing two and three thousand inhabitants.. . . Not only have whole tribes been exterminated, but the remaining Indians have become more barbarous: instead of living in large villages, and being employed in the arts of fishing, as well as of the chase, they now wander about the open plains, without home or fixed occupation.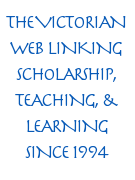 Related Material
Bibliography
Darwin, Charles. A Naturalist's Voyage Round the World: The Voyage Of The Beagle. Project Gutenberg EBook #3704 produced by Sue Asscher. August 6, 2008. The e-version is based on the 1890 11th edition. (The book first appeared in 1839.)
---
Last modified 25 March 2012