Whither does he fly the left panel of a triptych illustrating scenes from The Æneid by Harry Bates, A.R.A. Bronze relief: Ht. 8 1/2, w. 18 1/4 inches. Private Collection. London. Exhibited: R.A., 1885. According to Robert Freidus, the only complete triptych in bronze is at Kelvingrove, Glasgow.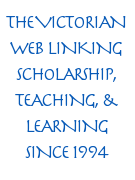 Other parts of the
Æneid

Triptych

The Fine Art Society, London, has most generously given its permission to use information, images, and text from its catalogues in the Victorian Web, and this generosity has led to the creation of hundreds and hundreds of the site's most valuable documents on painting, drawing, sculpture, furniture, textiles, ceramics, glass, metalwork, and the people who created them. The copyright on text and images from their catalogues remains, of course, with the Fine Art Society. [GPL]
Bibliography
British Sculpture 1850-1914. A loan exhibition of sculpture and medals sponsored by The Victorian Society. London: Fine Art Society, 1968. no. 2.
---
Last modified 7 April 2011