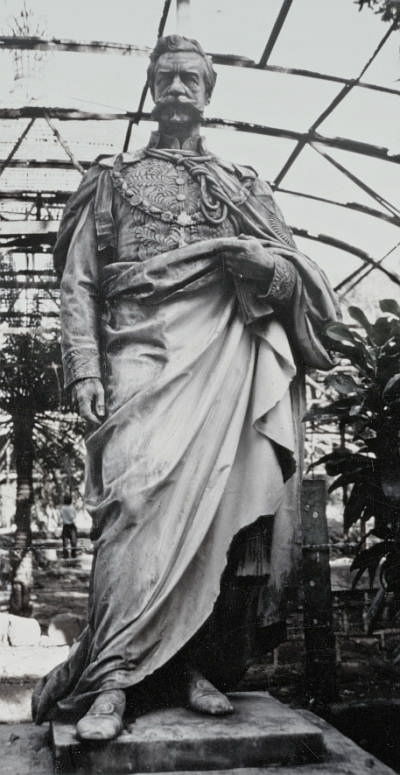 Sir Richard Temple (1826-1902)
Sir Thomas Brock, K.C.B., R.A. 1847-1922
Marble, on a stone plinth
1884
Grounds of byculla Museum, Mumbai
Temple was an extraordinary-looking man with a nose of Cyrano de Bergerac proportions, an awe-inspiring moustache and an extremely long neck. One day he remarked to Brock at the studio "I am told that people refer to me and my wife as Beauty and the Beast. I can't understand why they should, for I consider my wife a very beautiful woman." It had not occurred to him that she was in fact Beauty (Sankey 108-09).
Click on image to enlarge it
Photograph and text kindly provided by John Sankey, whose copyright they remain.