Alfred Drury, R.A., 1856-1944.

[Victorian Web Home —> Visual Arts —> Sculpture —> Alfred Drury, R.A. — Next]
Biography
Born in London. Studied first at Oxford School of Art, then South Kensington Schools under Jules Dalou 1881-85 worked for Dalou in Paris. First exhibited at R.A. in 1885. Returned to London, 1886; worked as assistant to J. E. Boehm. Executed many portrait busts and public commissions, including decorative sculpture for Leeds City Square, 1898, four bronze figures for Vauxhall Bridge, 1909; and the statue of Reynolds in Courtyard of Burlington House.
A.R.A. 1900, R.A. 1913. [British Sculpture 1850-1914]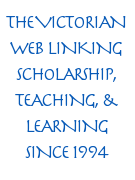 Works
Architectural Sculpture
Bibliography
Beattie, Susan. The New Sculpture. New Haven: Yale University Press, 1983.
British Sculpture 1850-1914. A loan exhibition of sculpture and medals sponsored by The Victorian Society. London: Fine Art Society, 1968.
---
Last modified 21 January 2007