Introduction
Theodore Phyffers was born c.1820 in Leuven (Louvain), Belgium, and studied religious sculpture under Karel Hendrik Geerts. A.W.N. Pugin recruited Phyffers in 1844 to carve models, and guide those workers executing woodcarvings, for the new Houses of Parliament, London.
Phyffers married, became a British Subject (naturalised), and remained in London working for architects such as A.W.N. Pugin, a young J.F. Bentley, M.E. & C. Hadfield, Clutton, and Burges. He also formed a brief business partnership with a 'James Forsyth, sculptor' – possibly the James Forsyth famed for his fountains and religious works. Theodore Phyffers, Thomas Willson, Thomas Willement, N.H.J. Westlake, and Charles Hadfield were among J.F. Bentley's circle of close friends. They met frequently, both in Bentley's rooms and in Phyffers' Pimlico studio, to socialize and discuss their artistic endeavours. It was in his studio that Phyffers introduced Bentley to Westlake, thereby starting another long lasting friendship.
In addition to statuary, Phyffers specialised in altar carvings, reredos and reliefs in wood, stone and brass. His work can be found in the cathedrals of Carlisle, Limerick, Canterbury, Antwerp, and St Marie, Sheffield. For the latter he carved the original high altar and reredos to A.W.N. Pugin's design (c.1850), apparently whilst working for George Myers. Twenty U.K. churches, both Roman Catholic and Anglican, containing Phyffers' work have also been identified.
Phyffers exhibited numerous busts at the Royal Academy exhibitions including those of his contemporaries H.S. Parkman, J.R. Clayton, J. Billing, and Ewan Christian. His most publicly acclaimed exhibit was the statuette of The wounded at Scutari – a figurative group depicting Florence Nightingale supporting a wounded Crimean soldier. It was commissioned by Florence Nightingale's friend and travelling companion Mrs Selina Bracebridge. Phyffers was also commissioned to carve statues and stone reliefs for the Durbar Court of the India Office (now the Foreign & Commonwealth Office), London. He died in 1876 after suffering Phthisis throughout the previous year. His wife and children survived him. — Stuart Toms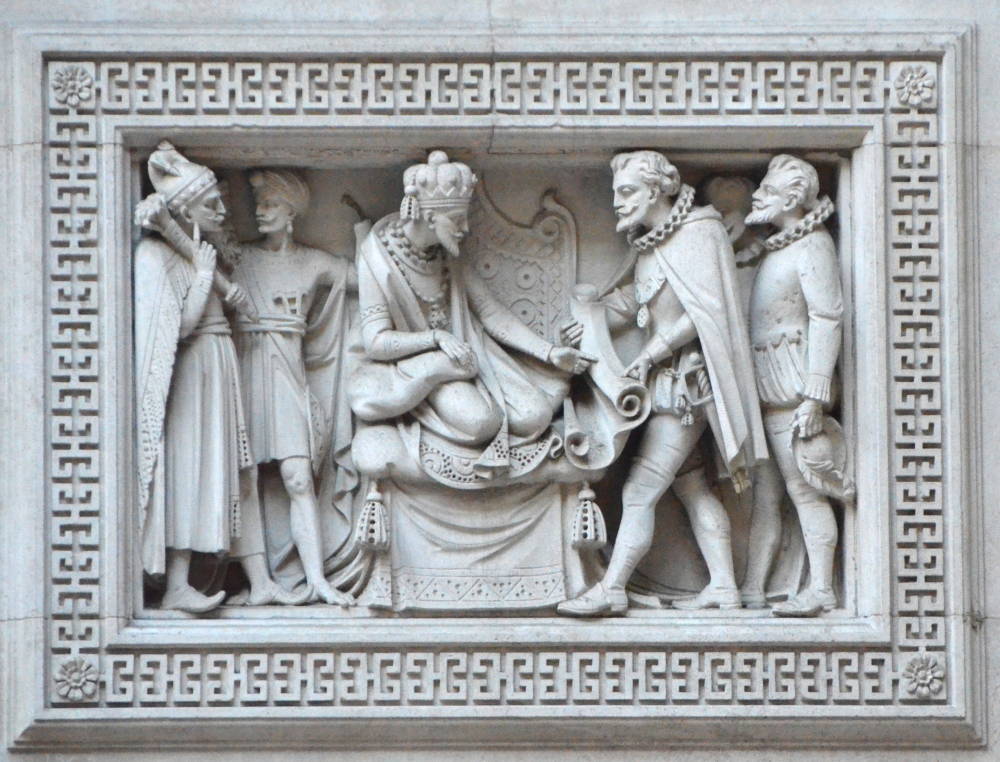 Works
Bibliography
Bradley, Simon, and Nikolaus Pevsner. London 6: Westminster. "The Buildings of England." New Haven and London: Yale University Press, 2003.
---
Last modified 12 May 2013