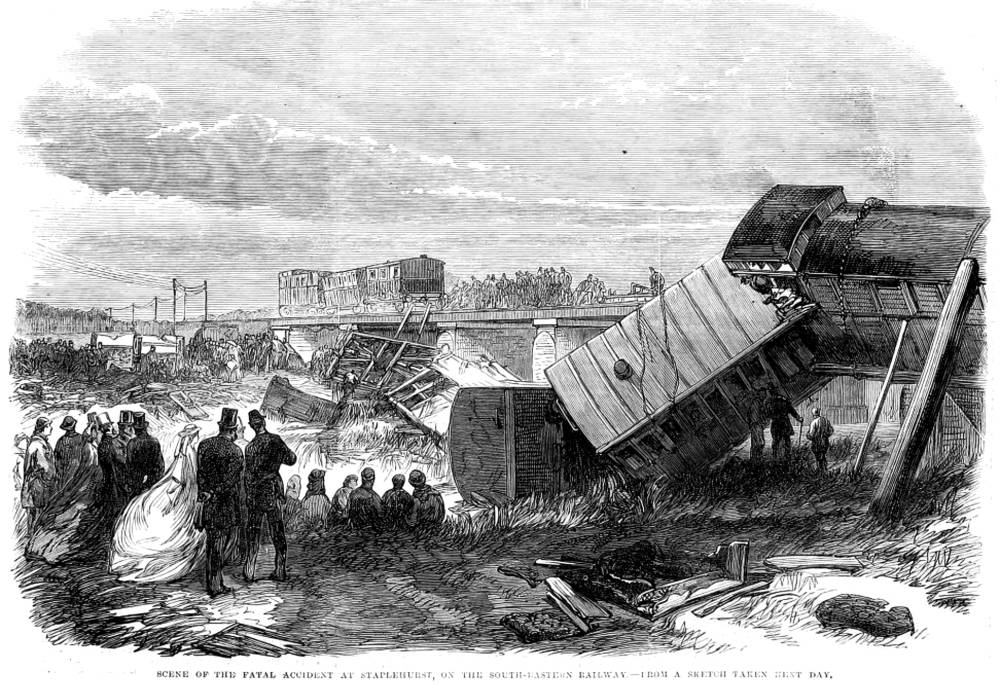 bibliography
"Dreadful accident on the South-Eastern Railway, and a loss of ten lives." Illustrated London News (17 June 1865): 571-72. Internet Archive. Web. 24 November 2015.
Kalla-Bishop, Peter. The Golden Years of Trains, 1830-1920. London: Phoebus, 1977; New York: Crescent Books, 1977.
Kirby, Maurice W. The origins of railway enterprise: the Stockton and Darlington Railway, 1821-1863. Cambridge; New York, NY, USA: Cambridge University Press, 1993.
Lewin, Henry Grote. Early British railways: a short history of their origin and development, 1801-1844. London: The Locomotive Publishing Co.; New York: Spon and Chamberlain, 1925.
The Oxford companion to British railway history from 1603 to the 1990s. Eds. Jack Simmons and Gordon Biddle. Oxford [England]; New York: Oxford University Press, 1997.
Priestley, Joseph. Historical account of the navigable rivers, canals, and railways, throughout Great Britain. (1766) London, Cass, 1967.
"The Queen's Letter on Railway Accidents." Illustrated London News (4 February 1865): 101-02. Internet Archive. Web. 25 November 2015.
Simmons, Jack. The Railways of Britain: An Historical Introduction. London, Routledge & Paul, 1961,
Snell, J. B. Early Railways. London: Octopus Books, 1972.
---
Last modified 11 July 2017