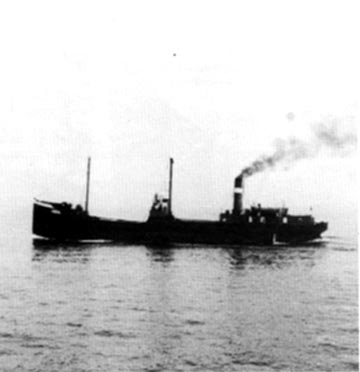 Overall length: 143 ft. Gross tonnage, 366. Cargo capacity: 400 tons. Location: Rochester
In their day thousands of small steamers like Robin crowded the short sea routes around Britain and Europe. She is a classic nineteenth-century British coaster of the three-island type: raised forecastle, poop and amidships bridge. Historically she follows on from coastal schooners such as the Kathleen and May and, curiously, as a ship she is more properly a schooner since her builder originally gave her masts and sails as well as the coal-fired triple expansion engine she still has.
Built in 1890 at Blackwall for J Thomson of Newport, Gwent. Until 1900 when she was sold to Spanish owners she was in the British coastal trade. She was in fact still trading on the Spanish coast when she was bought by the Maritime Trust and repatriated for preservation in 1974.
Bibliography
Sullivan, Dick. Old Ships, Boats & Maritime Museums. London: Coracle Books, 1978. P. 66.
---
Last modified 12 April 2006