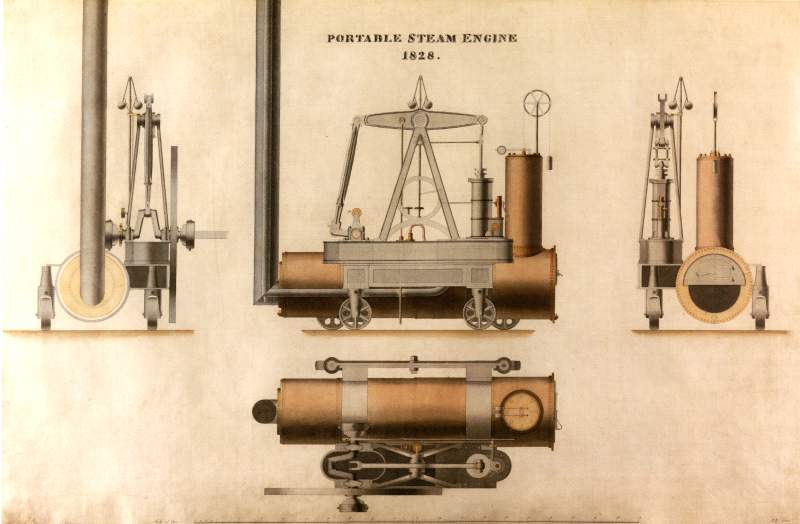 Portable Steam Engine, 1828. Workshop of Maudslay, Sons & Field. Pen and watercolour, signed with initials TP and dated 1828, and inscribed 23 ½ x 35 ¾ inches. Provenance: By descent in the Maudslay family.
The firm of Maudslay, Sons and Field was founded in 1810 by Henry Maudslay (1771-1831), father of the machine tool industry and one of the greatest engineers of the Industrial Revolution. He was succeeded by his son Joseph Maudslay (1801-1861) in partnership with Joshua Field. This fine drawing is by an unknown hand in Maudslay's workshop.
References
The Maas Gallery [Exhibition Catalogue]. London: Maas Gallery, 2010. No. 47, p. 56.
The Maas Gallery, London has most generously given its permission to use in the Victorian Web information, images, and text from its catalogues. The copyright on text and images from their catalogues remains, of course, with the Maas Gallery.
Readers should consult the gallery website to obtain information about recent exhibitions and to order their catalogues. [GPL]
---
Last modified 16 June 2010