Buildings that Reveal Ruskin's influence, whether or not he would have approved of them
Related Material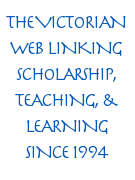 References
Blau, Eve. Ruskinian Gothic. Princeton University Press, Princeton, 1982.
Brooks, Michael W. John Ruskin and Victorian Architecture. New Brunswick: Rutgers UP, 1987; London: Thames and Hudson, 1989.
Curran, C. P. "Benjamin Woodward, Ruskin and the O'Sheas." Studies 29 (1940): 25-68.
Gallego, Matthew E. "Ruskin on the Rio Grande."
Garrigan, Kristine O. Ruskin on Architecture: His Thought and Influence. Madison: University of Wisconsin Press, 1973.
Herford, C. H. "Ruskin and the Gothic Revival." Quarterly Review 207 (1907): 77-96.
Hersey, George L. High Victorian Gothic: A Study in Associationism. Johns Hopkins University Press, Baltimore, 1972.
Sawyer, Paul. "The Meaning of Architecture" (a chapter from Ruskin's Poetic Argument: The Design of the Major Works. Ithaca: Cornell UP, 1985.)
---
Last modified 23 December 2013