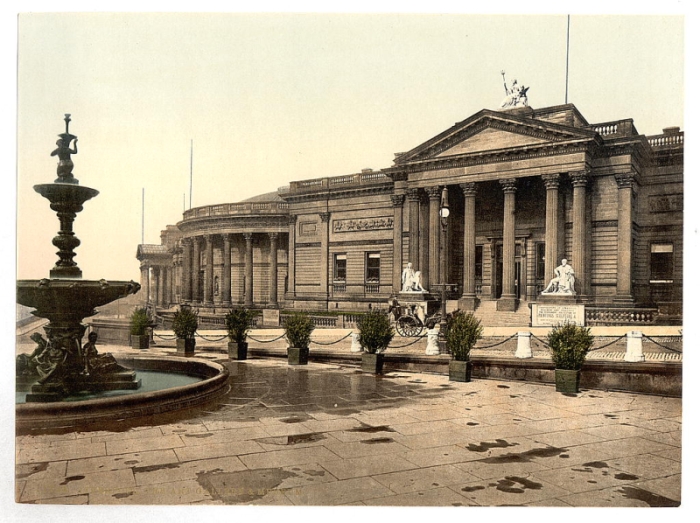 William Brown Street, showing (l. to r.) The World Museum Liverpool (formerly the William Brown Library and Museum), the Picton Reading Room and the Walker Art Gallery, Liverpool. Sir William Brown was a wealthy merchant and politician who offered to meet the cost of the first of these buildings; the road was renamed in his honour, and in 1863 his generosity was recognised by the award of a baronetcy (see Killick). Looking at this view, one can understand why James Stevens Curl says that Liverpool "can boast some of the most distinguished Classical buildings in Britain" (90). See individual commentaries on each building.
Photograph from the Library of Congress Prints and Photographs Online Catalogue, digital ID ppmsc08557, Reproduction no. LC-DIG-ppmsc-08557. Text by Jacqueline Banerjee.
Reference
Curl, James Stevens. Victorian Architecture. Newton Abbot: David & Charles, 1990.
Killick, J. R. "Brown, Sir William, first baronet (1784-1864)." Oxford Dictionary of National Biography. Online ed. Viewed 15 June 2009.
---
Last modified 13 June 2009