[Robert Freidus took all the photographs below except the one of King's Cross in the 1960s before its cleaning and renovation, which is by Landow. Click on images to enlarge them.]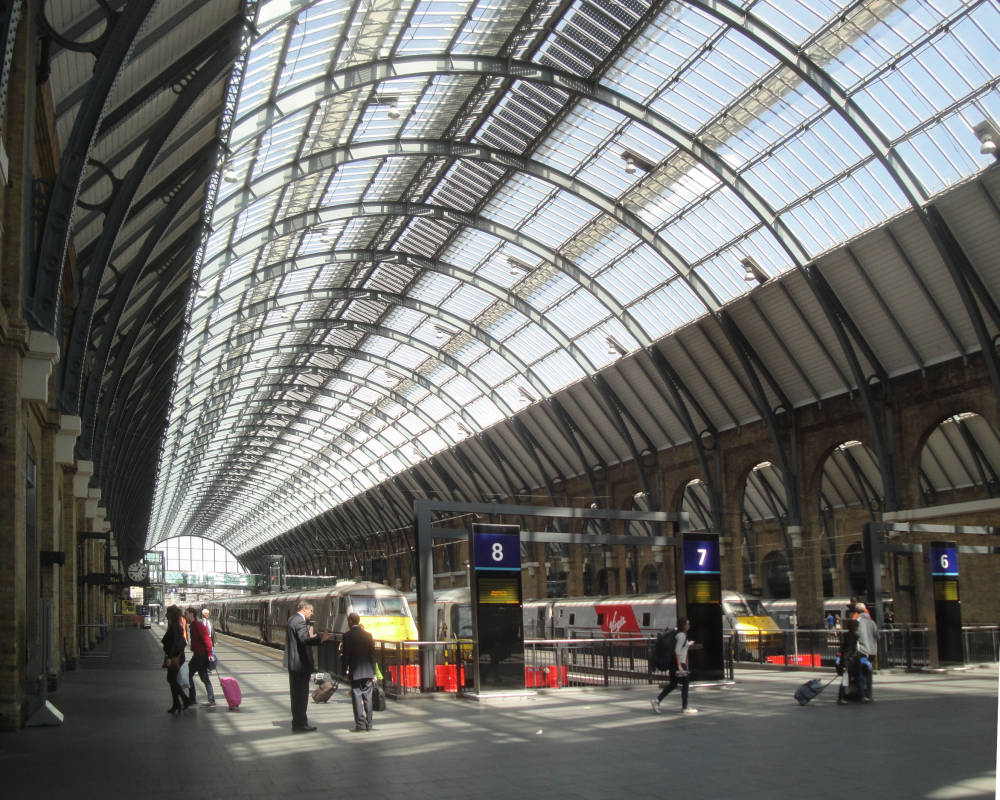 King's Cross Station. Designer: Lewis Cubitt. Builders: John and William Jay, Euston Road, London. 1852. According to www.networkrail.co.uk, "Cubitt also designed the companion Great Northern hotel. "The land was acquired for £65,000 and the station cost £123,500 to build. The train shed comprises two vaults of clear arch construction. The ribs supporting the roof covering were originally of laminated timber but were replaced in steel. The roof spans are 105ft wide by 800 feet long." "The two arched roofs . . . are frankly displayed as the predominant motif of the façade" — Pevsner.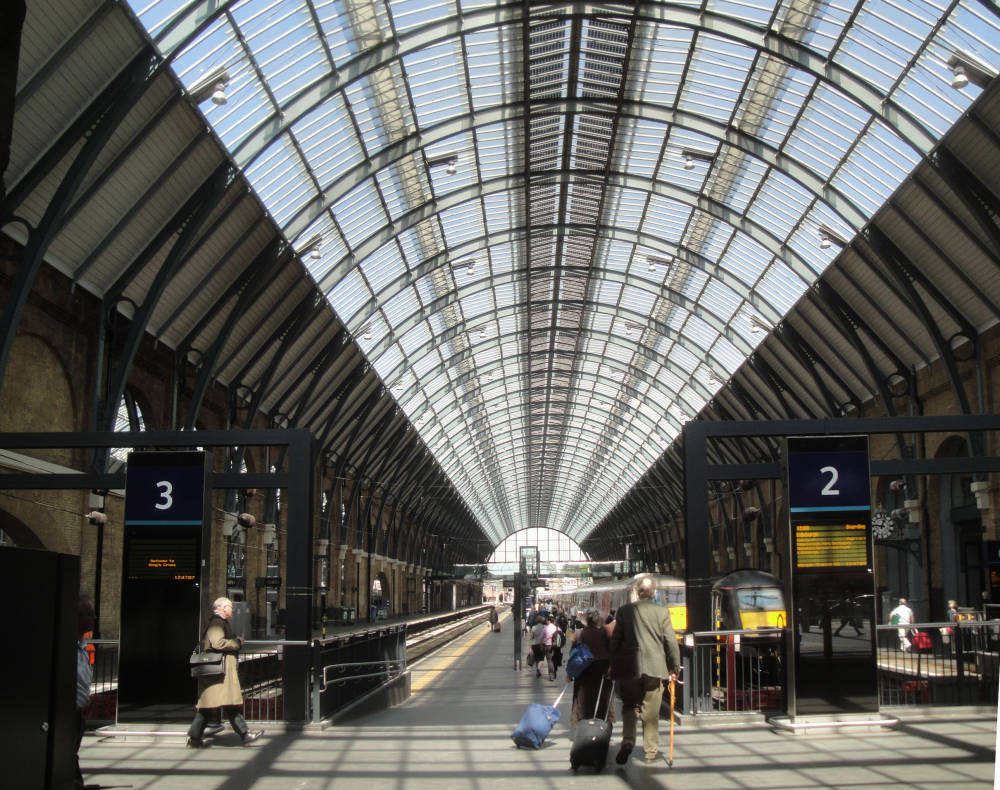 The King's Cross trainshed in 1966 and 2015. Note the roof panels at left and much darker interior before cleaning and restoration (right).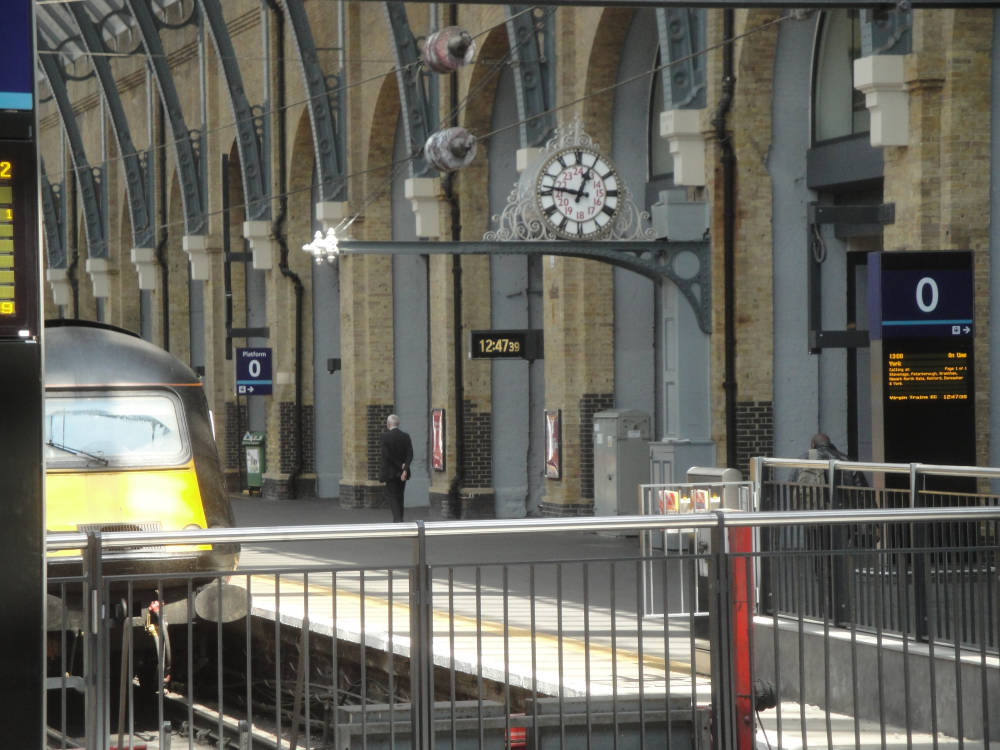 Iron beams at left and masonry columns at right.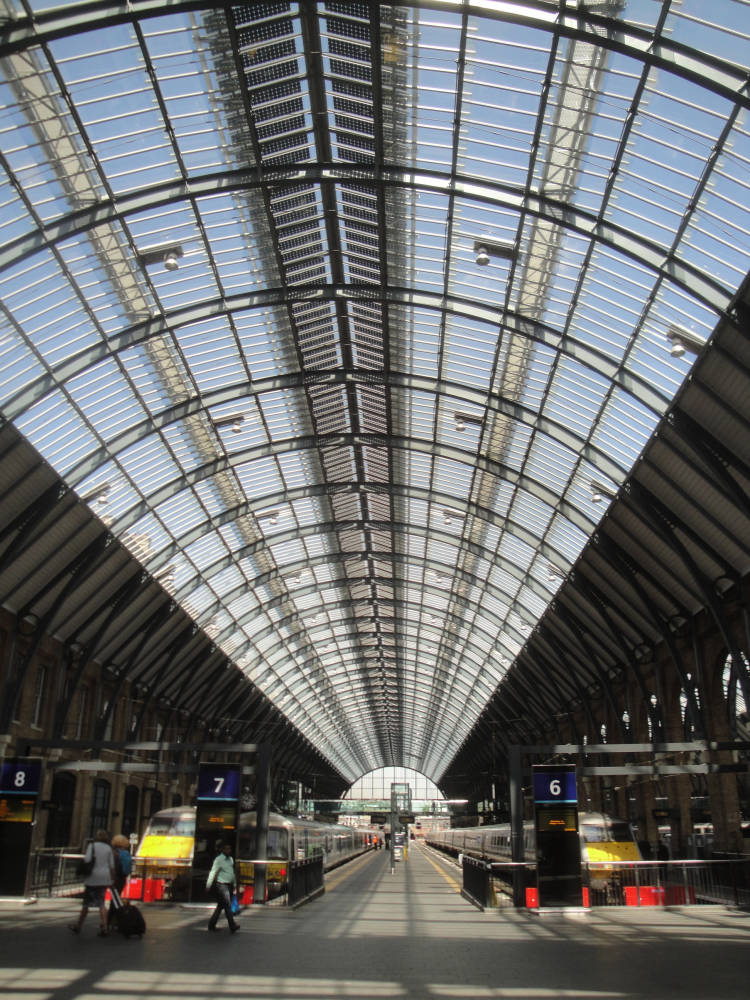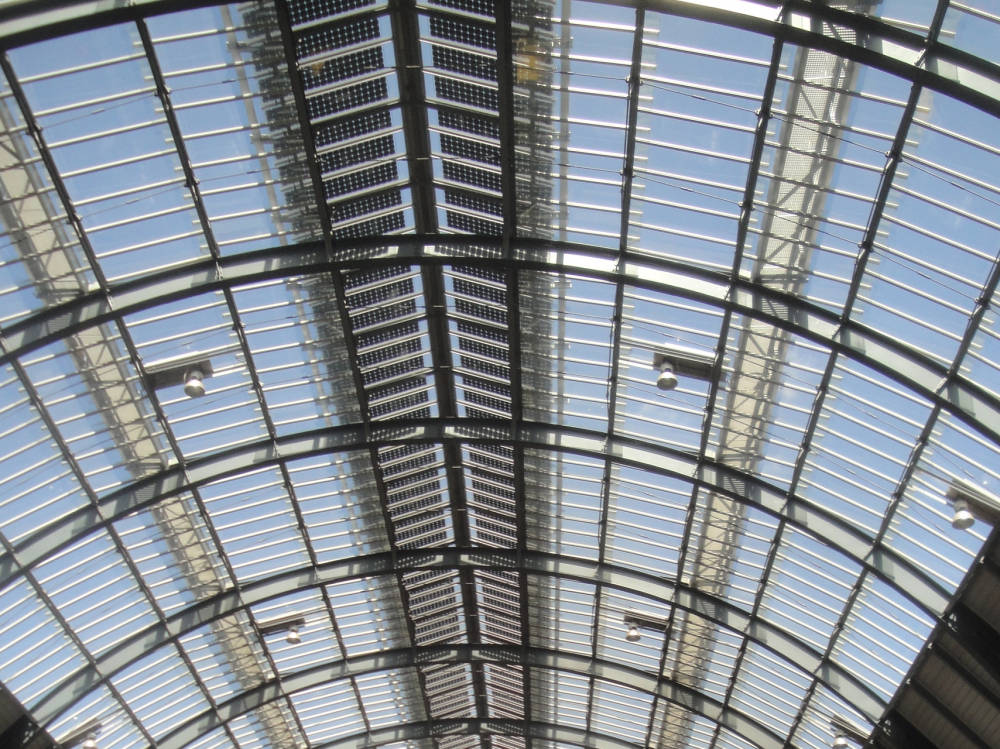 Two views of the iron beams and glass roof of the train shed.
Related material
---
Last modified 17 May 2015