n the Pevsner guide to Lancaster: Liverpool and the South-West, Hubert James Austin (1841—1915) is described as "the only local church architect of real genius" (91). Having trained under his brother Thomas in Newcastle, and worked in George Gilbert Scott's office as an assistant, he joined Edward Graham Paley (1823-1895) after the death of Edmund Sharpe in 1868. From then on, he "transformed the firm into a practice which decorated Lancashire, and especially sw Lancashire, with churches the equal of any in the country" (91). Roger Dixon and Stefan Muthesius describe Paley & Austin as an Anglican firm, tending to take their cue from Bodley and building in "rich late Decorated and early Perpendicular English" style (225), while "from at least 1887 onwards" E. G. Paley's son, Henry Anderson Paley, was influenced in his secular work by Thomas E. Collcutt ("Paley & Austin").
Colin Cunningham writes of the firm's "extensive Lancashire practice" and places them among "the established masters" of the provinces (181). Indeed, Pevsner went further: he thought their work was not just of the highest provincial standard, nor even of the highest British standard, but of the highest European standard for their times (91).
The Buildings of England guide has a very useful list of the years of each partnership: Edmund Sharpe: 1836—45; Sharpe & Paley: 1845-51; E. G. Paley: 1851-68; Paley & Austin: 1868-86; Paley, Austin & Paley: 1886-95; Austin & Paley: 1895-1914. The firm continued until 1946, but according to the Pevsner it "atrophied on the death of its creative powerhouse, Hubert Austin, in 1915" (103). — Jacqueline Banerjee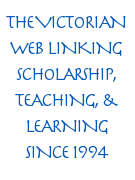 Works
Bibliography
Cunningham, Colin. "Cuthbert Brodrick (1821-1905)." Building A Great Victorian City: Leeds Architects and Architecture 1790-1914. Ed. Christopher Webster. Huddersfield: Northern Heritage Publications (an imprint of Jeremy Mills Publishing) in Association with the Victorian Society, 2011. 181-196.
Dixon, Roger, and Stefan Muthesius. Victorian Architecture. 2nd ed. London: Thames and Hudson, 1985.
Gardner, Norman, and Tony Noble. "Catholicism in Lancaster and District." Aspects of Lancaster: Discovering Local History. Ed. Susan Wilson. Barnsley, S. Yorks: Wharncliffe Books. 13-26.
"Paley & Austin." Dictionary of Scottish Architects. Web. 15 December 2018.
Pollard, Richard, and Nikolaus Pevsner, with contributions from Joseph Sharples. Lancaster: Liverpool and the South-West. Buildings of England series. New Haven and London: Yale University Press, 2006.
---
Last modified 14 November 2011