Photographs by the author. You may use these images without prior permission for any scholarly or educational purpose as long as you (1) credit the photographer and (2) link your document to this URL in a web document or cite the Victorian Web in a print one. [Click on all the images to enlarge them.]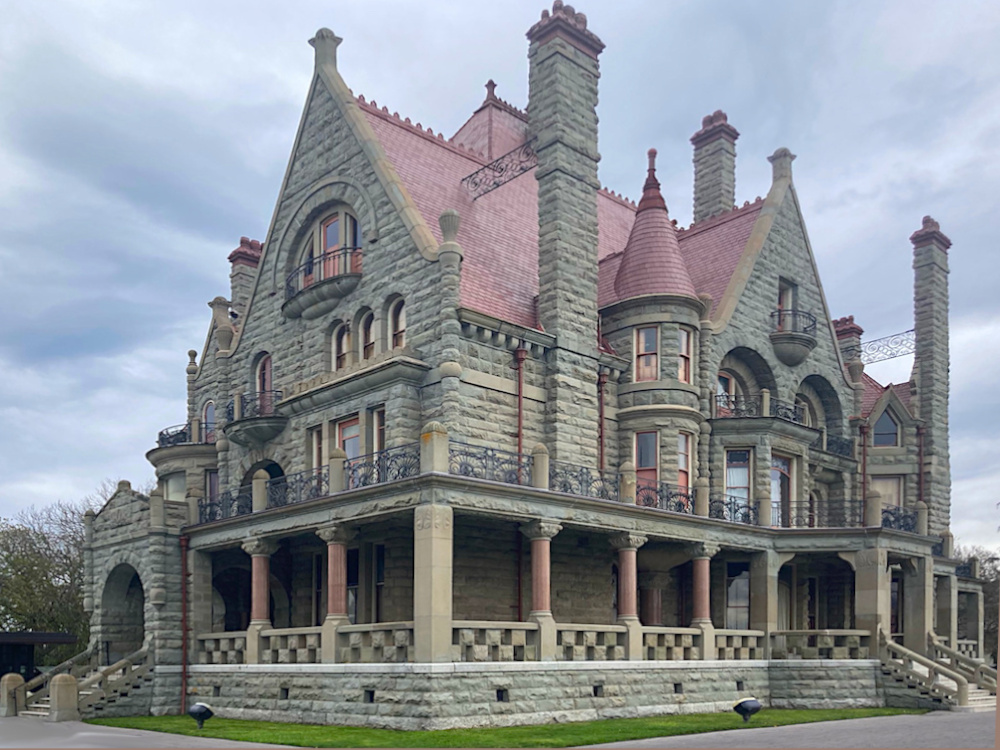 Craigdorrach Castle. 1889. Architects: W. H. Williams (1844-1888) and A. L. Smith, completed by Smith and Williams's younger son, David L. Williams (1866-1937). Materials: pink marble and grey granite quarried in British Columbia, tile imported from San Francisco, and a grand staircase which Smith had prefabricated in Toronto. The house is situated in Joan Crescent, Victoria, British Columbia, Canada.
In 1889, the coal baron Robert Dunsmuir was the wealthiest man in the Province of British Columbia: a skilled miner, he had emigrated from his native Ayrshire to the Crown Colony of Vancouver's Island in 1851. He was so confident of his ability that, even on the voyage out, he had promised his wife, Joan, that he would one day build her a castle. He was just twenty-six years old then, and Joan (nee "White") was just nineteen. For years he lived in primitive conditions, spending "all his spare time searching for coal," until he "was rewarded with the discovery of the seams of Departure Bay, which to us today is better known as a terminal of the B. C. ferry system, and went on to become the largest and wealthiest employer in British Columbia" (Gregson 93): the principal street in Vancouver's financial district is named after him. Surprisingly for a businessman of this era, he never bribed or manipulated public officials, and "No suspicion of political jobbery ever touched him" (Gregson 93). This success allowed him to keep his promise to his wife at last: the castle that he planned is located on a street specifically named for her, Joan Crescent.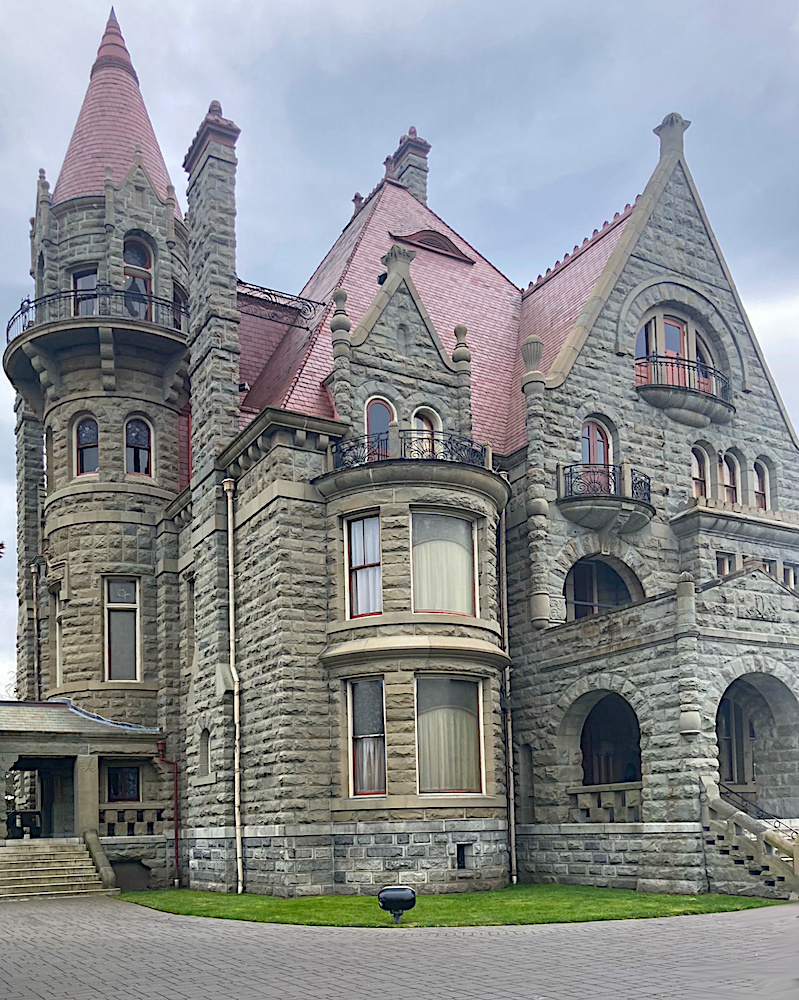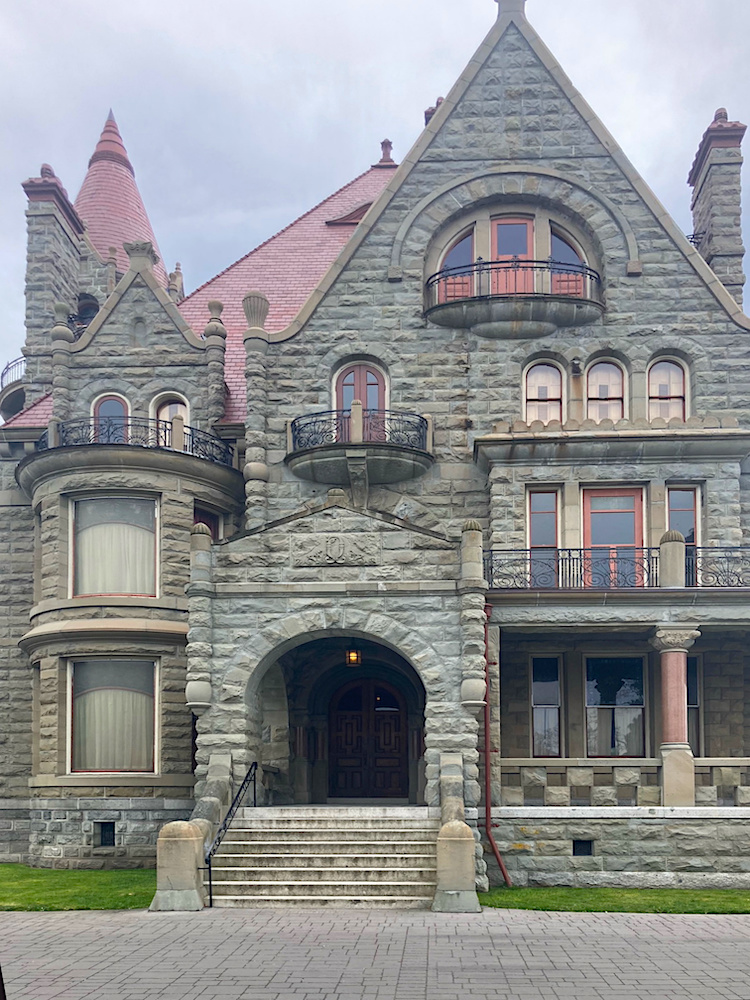 Closer views of the south-facing portico, and of the turret on the north portico
The four-storey, 2300-square metre building is unique in style, but key features of the house indicate that the architects were influenced by the current vogue for Richardsonian Romanesque — especially the round-headed arches, often springing from clusters of short, squat columns; the recessed entrances; blank stretches of wall; banks of windows; and cylindrical towers topped with conical caps (for another example, actually designed by Henry Hobson Richardson himself, see Lululaund in England). Recalling Dunsmuir's own Scottish heritage, there are also elements of the Scottish Baronial style: what visitors note primarily in the interior is stained glass with a Scots thistle motif. In fact, the building is noted throughout North America for the calibre and sheer numbers of stained-glass windows. The architects' attention to detail in the filtering of light complements the interior oak panelling fabricated by A. H. Andrews of Chicago.
Unfortunately Dunsmuir died seventeen months before construction even began. When Joan Dunsmuir first moved in, the site occupied twenty acres of prime Rockland real estate just around the corner from Government House — from Fort Street to Rockland Avenue. It had cost $650,000 at the time, the equivalent of $17 million today. The magnificent house had thirty-nine rooms, thirty-five fireplaces, a billiard room, a ballroom, and a 63-foot living room. Too bad the canny, hard-working Scot never lived to set foot in it himself. But the Dunsmuir family did occupy the house from 1890 to 1908.
Like any good castle, Craigdorrach Castle is said to be haunted: the ghost is reputed to be a young girl, possibly Dunsmuir's second daughter, who died soon after her father. But its main distinction is its highly individualistic architectural presence. According to the signboard outside: "This imposing landmark is among the largest and most ornate 19th-century mansions in Western Canada." Since 1992 it has been listed as a National Historic Site.
Bibliography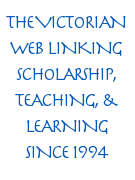 "Craigdorrach." Historic Sites and Monuments Board of Canada. Government of Canada, 1999.
Gregson, Harry. A History of Victoria 1842-1970. North Vancouver: J. J. Douglas, 1977.
"One of North America's Finest Collections of Stained Glass." Craigdorrach Castle: Canada's Castle. Victoria Attractions & tripadvisor. 2023. Web. 5 May 2023.
Sethi, Ankit. "Craigdorrach Castle The Haunted Place in Victoria, Canada." Mysterioustrip. Revised 2023. Web. 5 May 2023.
---
Created 6 May 2023