William Scamp has been described as "a civilian architect who was working for the Royal Navy" (Shortland-Jones 3), which is true but hardly does him justice. He was a civil engineer of the first importance, who rose to become Deputy Director of Engineering and Architectural Works in the Admiralty, and was responsible for extensive improvements to many major naval dockyards: "The present Admiralty establishments at Malta, Gibraltar, and Bermuda, are almost entirely projected by him. Deptford, Woolwich, Sheerness, Portsmouth, Devonport, and Pembroke, owe may of their best buildings to him," stated the then Director of Admiralty Works in 1860, when Scamp was still at the height of his career (qtd. in Obituary 276).
Born in Devon, near Barnstaple, into the family of a well-to-do maltster who owned trading vessels, Scamp soon developed an interest in engineering and architecture. His first commission came when he won a competition to design new Assembly Rooms at Ilfracombe. Then, as Clerk of Works to Jeffry Wyatt (later Sir Jeffry Wyattville), he was engaged in the restoration of Windsor Castle, a massive and highly successful scheme that involved unifying and romanticizing the various buildings (see Linstrum), showing "industry, perseverance, and energy" during the thirteen-year project (Obituary 273). He then became assistant-engineer in the Works Department at the Woolwich Dockyard, and in 1841 was sent to Malta under Captain Brandreth, Director of Engineering Works to the Admiralty. Here he designed and oversaw the building of new dock facilities in the Grand Harbour of Valletta, "and so paved the way for making Malta, what it [eventually became], one of the chief naval stations in the world" (Obituary 274). He also took over the project for the Anglican Cathedral there, funded by Queen Victoria's aunt, the dowager Queen Adelaide. Later, he returned to Malta and was responsible for the enormous task of extending the Grand Harbour (see "The Victorians in Malta").
Although he is perhaps chiefly remembered for his buildings, Scamp was very much part of the great age of civil engineering. For example, when Rowland Mason Ordish (who worked with Bazalgette on London's Albert Bridge) joined the works department in Scamp's time, he found it "an office where innovative ideas were developed, especially during 1857 when the rigid iron frame structure for Sheerness boat shed was being designed" (qtd. in Smith). Apart from his more visible work, then, Scamp was important for such technical advances as improving "air-chamber and sluice arrangements" (Obituary 275). The administrative system he initiated at various naval bases was also of the first importance: to this was largely credited "the success which has attended the gigantic engineering works, since completed in those establishments, all over the empire" (Obituary 275). At home, Scamp was connected with major developments at Portsmouth, Chatham and so on. In fact, his designs for the extension of these latter dockyards, though not carried through during his own lifetime, are considered his greatest achievements. All in all, it is hard to overstate his role in the Admiralty, and sad to learn that this hard-working and straightforward man, said only to have taken time off for family health reasons, outlived both his sons. — Jacqueline Banerjee
Works
Sources
Ellul, Michael. Maltese-English Dictionary of Architecture and Building in Malta. Sta Venera, Malta: Midsea Books, 2009.
Grech, Jesmond. British Heritage in Malta. Sesto Florentino (Fi): Centro Stampa Editoriale (Plurigraf), 2003.
Linstrum, Derek. "Wyatville (formerly Wyatt), Sir Jeffry Barry (1766-1840)." Oxford Dictionary of National Biography. Online ed. Viewed 5 March 2010.
"Malta Family History." Viewed 5 March 2010.
Obituary of William Scamp. Proceedings of ICE (Institution of Civil Engineers). Vol. 36, issue 1873: 273-8.
Shortland-Jones, E. A. St Paul's Pro-Cathedral, Valletta. Valletta: Beck Graphics, 2000. (A condensed form of this can be found at the Pro-Cathedral's own website).
Smith, Stanley. "Ordish, Rowland Mason (1824-1886)." Oxford Dictionary of National Biography. Online ed. Viewed 5 March 2010.
Tagliaferro, John Samut. Malta: Its Archeology and History. Luqua Malta: Plurigraf (Miller Guides), 2003.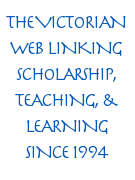 ---
Last modified 10 March 2010