Want to know how to navigate the Victorian Web? Click here.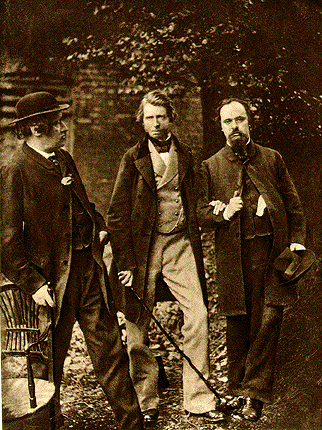 Paris fashion as reported in British periodicals
Examples of fashion from fashion journalism, cartoons, and illustration
What the working classes wore
Satirical views of fashion
References
Bartram, Michael. The Pre-Raphaelite Canmera: Aspects of Victorian Photography. London: Weidenfeld and Nicolson, 1985.
John Ruskin and His Circle. Exhibition catalogue: London: Maas Gallery, June 1991. 24.
Nunn, Joan. Fashion in Costume, 1200-2000. 2nd edition. Chicago: New Amsterdam Books, 2000.
Ruskin, John. Works. "Library Edition." Eds. E. T. Cook and Alexander Wedderburn. 39 vols. London: George Allen: 1903-1912.
---
Last modified 18 January 2022