Finished by driving him with surprising swiftness against a heap of spitoons in one corner by Fred Barnard. 1874. 4 ⅛ x 5 7⁄38 inches (10.7 cm by 13.7 cm), framed. Dickens's Barnaby Rudge: A Tale of the Riots of 'Eighty, Chapter XXXI, 120. [Click on the images to enlarge them.]
Context of the Illustration: Displaced Agression
"Hold your tongue, sir," cried Mr. Willet, suddenly rousing himself, and turning round.
"I won't, father," cried Joe, smiting the table with his fist, so that the jugs and glasses rung again; "these things are hard enough to bear from you; from anybody else I never will endure them any more. Therefore I say, Mr. Cobb, don't talk to me."
"Why, who are you," said Mr. Cobb, sneeringly, "that you're not to be talked to, eh, Joe?"
To which Joe returned no answer, but with a very ominous shake of the head, resumed his old position, which he would have peacefully preserved until the house shut up at night, but that Mr Cobb, stimulated by the wonder of the company at the young man's presumption, retorted with sundry taunts, which proved too much for flesh and blood to bear. Crowding into one moment the vexation and the wrath of years, Joe started up, overturned the table, fell upon his long enemy, pummelled him with all his might and main, and finished by driving him with surprising swiftness against a heap of spittoons in one corner; plunging into which, head foremost, with a tremendous crash, he lay at full length among the ruins, stunned and motionless. Then, without waiting to receive the compliments of the bystanders on the victory he had won, he retreated to his own  bedchamber, and considering himself in a state of siege, piled all the portable furniture against the door by way of barricade.
"I have done it now," said Joe, as he sat down upon his bedstead and wiped his heated face. "I knew it would come at last. The Maypole and I must part company. I'm a roving vagabond — she hates me for evermore — it's all over!" [Chapter XXX, 118]
Commentary
In the original serial, Phiz shows us Old John's behaving badly as Joe went to help their guest into the stirrup, and then shows Joe's saying farewell to Dolly at the Golden Key. Both scenes tend to make readers see Joe in a sympathetic and romantic light, as the victim of Dolly's coquetry as well as his father's insensitivity. Barnard, however, takes a very different approach, focussing instead on Joe's punishing his father's crony, Long Tom Cobb, for parroting his father's unjust and unfeeling remarks.
Relevant Illustration from the 1841 Edition
Phiz's less amusing illustration involving the Willets seeing Mr. Chester off: Old John Restrains His Son (29 May 1841).
Related Material including Other Illustrated Editions of
Barnaby Rudge
Scanned image, colour correction, sizing, caption, and commentary by Philip V. Allingham. [You may use this image without prior permission for any scholarly or educational purpose, as long as you (1) credit the person who scanned the image, and (2) link your document to this URL in a web document or cite the Victorian Web in a print one.]
Bibliography
Dickens, Charles. Barnaby Rudge in Master Humphrey's Clock. Illustrated by Phiz and George Cattermole. 3 vols. London: Chapman and Hall, 1841; rpt., Bradbury and Evans, 1849.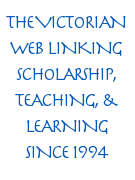 _______. Barnaby Rudge. Illustrated by Sol Eytinge, Jr. The Diamond Edition. 16 vols. Boston: Ticknor and Fields, 1867.
________. Barnaby Rudge — A Tale of the Riots of 'Eighty. Illustrated by Fred Barnard. The Household Edition. 22 vols. London: Chapman and Hall, 1874. VII.
________. The Dickens Souvenir Book. London: Chapman & Hall, 1912.
Hammerton, J. A. "Ch. XIV. Barnaby Rudge." The Dickens Picture-Book. The Charles Dickens Library Edition, illustrated by Harry Furniss. London: Educational Book Co., 1910. 213-55.
---
Created 20 August 2020

Last modified 18 December 2020