Old John Restrains His Son — Phiz's twenty-first regular contribution, the twenty-ninth illustration in the series, Chap. XXX (29 May 1841, Part 16). 3 ¼ x 4 ½ inches (8.3 cm high by 11.3 cm wide), vignetted. Volume Three, Part 59 of Master Humphrey's Clock, in which Dickens's Barnaby Rudge originally appeared. The 1849 Bradbury and Evans two-volume edition: middle of 107 in Vol. III. Running Head: "Master Humphrey's Clock" (106). [Click on the images in order to enlarge them.]
Context of the Illustration: Joe and John Willet bid Mr. Chester goodbye
This had come to be the recognised and established state of things; but as John was very anxious to flourish his supremacy before the eyes of Mr. Chester, he did that day exceed himself, and did so goad and chafe his son and heir, that but for Joe's having made a solemn vow to keep his hands in his pockets when they were not otherwise engaged, it is impossible to say what he might have done with them. But the longest day has an end, and at length Mr. Chester came downstairs to mount his horse, which was ready at the door.
As old John was not in the way at the moment, Joe, who was sitting in the bar ruminating on his dismal fate and the manifold perfections of Dolly Varden, ran out to hold the guest's stirrup and assist him to mount. Mr. Chester was scarcely in the saddle, and Joe was in the very act of making him a graceful bow, when old John came diving out of the porch, and collared him.
"None of that, sir," said John, "none of that, sir. No breaking of patroles. How dare you come out of the door, sir, without leave? You're trying to get away, sir, are you, and to make a traitor of yourself again? What do you mean, sir?"
"Let me go, father," said Joe, imploringly, as he marked the smile upon their visitor's face, and observed the pleasure his disgrace afforded him. 'This is too bad. Who wants to get away?"
"Who wants to get away!" cried John, shaking him. "Why you do, sir, you do. You're the boy, sir," added John, collaring with one hand, and aiding the effect of a farewell bow to the visitor with the other, "that wants to sneak into houses, and stir up differences between noble gentlemen and their sons, are you, eh? Hold your tongue, sir."
Joe made no effort to reply. It was the crowning circumstance of his degradation. He extricated himself from his father's grasp, darted an angry look at the departing guest, and returned into the house. [Chapter the Thirtieth, 106-7]
Commentary
Phiz does not show readers Mr. Chester's self-satisfied expression as he prepares to ride off, but the readers of the 29 May instalment would clearly have imagined it, based on Dickens's text. This will prove the precipitating incident in Joe's deciding to enlist in the army because his father's obnoxious treatment of him indicates that their relationship has deteriorated beyond repair. Although Phiz does not include the common-room cronies, they are a motivating factor for Old John because he enjoys their praise as a strict, old-fashioned father. To the left is Hugh, his back turned, but undoubtedly every detail of the scene. By the expression on his face Joe's discomfiture is obvious — and will naturally lead to the next scene in the narrative-pictorial sequence next week: Joe's bidding Dolly farewell (5 June 1841). Phiz makes Old John appear enormous as he entirely blocks the portal of the inn, as if blocking normal entrance and exit (which, in essence, for Joe he is doing just that). He is not merely a dictatorial father and blocking figure; he is a distended, ugly, and youth-devouring giant out of a fairy-tale.
Related Material including Other Illustrated Editions of
Barnaby Rudge
Scanned image and text by Philip V. Allingham. [You may use this image without prior permission for any scholarly or educational purpose as long as you (1) credit the person who scanned the image and (2) link your document to this URL in a web document or cite the Victorian Web in a print one.]
Bibliography
Dickens, Charles. Barnaby Rudge. Illustrated by Hablot K. Browne ('Phiz') and George Cattermole. London: Chapman and Hall, 1841; rpt., Bradbury & Evans, 1849.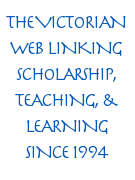 Hammerton, J. A. "Ch. XIV. Barnaby Rudge." The Dickens Picture-Book. The Charles Dickens Library Edition, illustrated by Harry Furniss. London: Educational Book Co., 1910. 213-55.
Vann, J. Don. "Charles Dickens. Barnaby Rudge in Master Humphrey's Clock, 13 February-27 November 1841." New York: MLA, 1985. 65-66.
phrey's Clock, 13 February-27 November 1841." New York: MLA, 1985. 65-66.
---
Created 9 November 2007

Last modified 17 December 2020