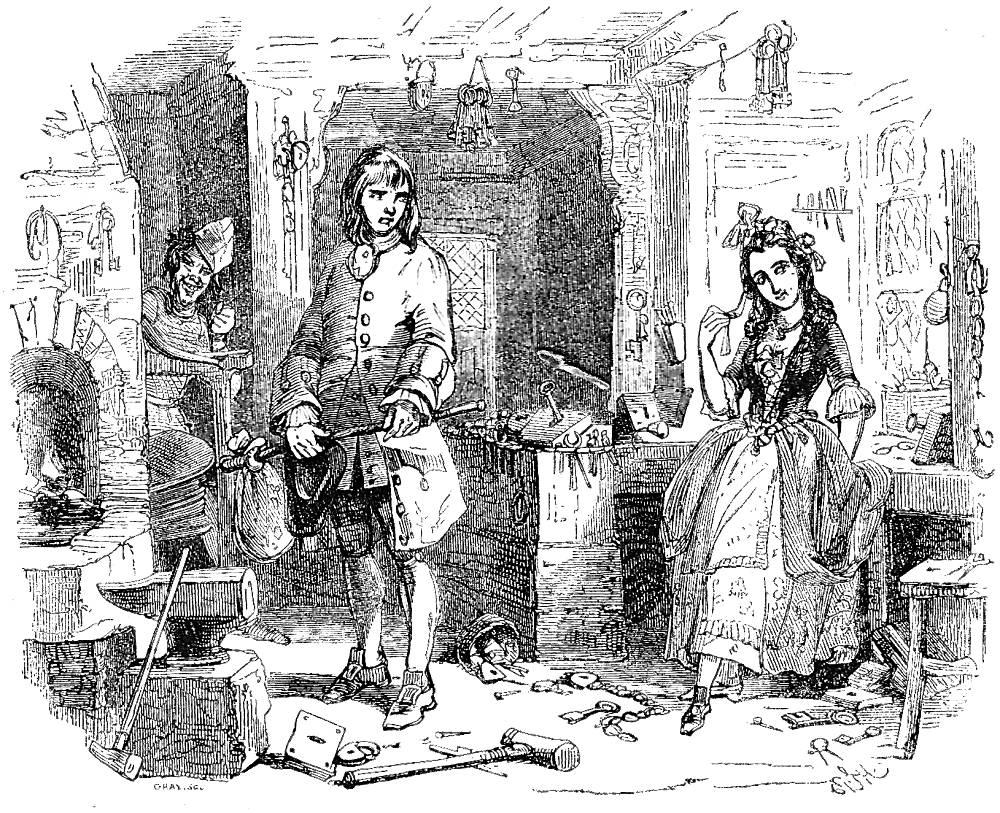 Joe Bids Dolly Good-bye — Phiz's twenty-second regular contribution, the thirtieth illustration in the series, Chap. XXXI (5 June 1841, Part 17). 3 ½ x 4 ½ inches (9.3 cm high by 11.3 cm wide), vignetted. Volume Three, Part 60 of Master Humphrey's Clock, in which Dickens's Barnaby Rudge originally appeared. The 1849 Bradbury and Evans two-volume edition: top of 109 in Vol. III, marking the beginning of the June monthly instalment. Running Head: "Master Humphrey's Clock" (108). [Click on the images in order to enlarge them.]
Context of the Illustration: Joe determines to escape his father through enlisting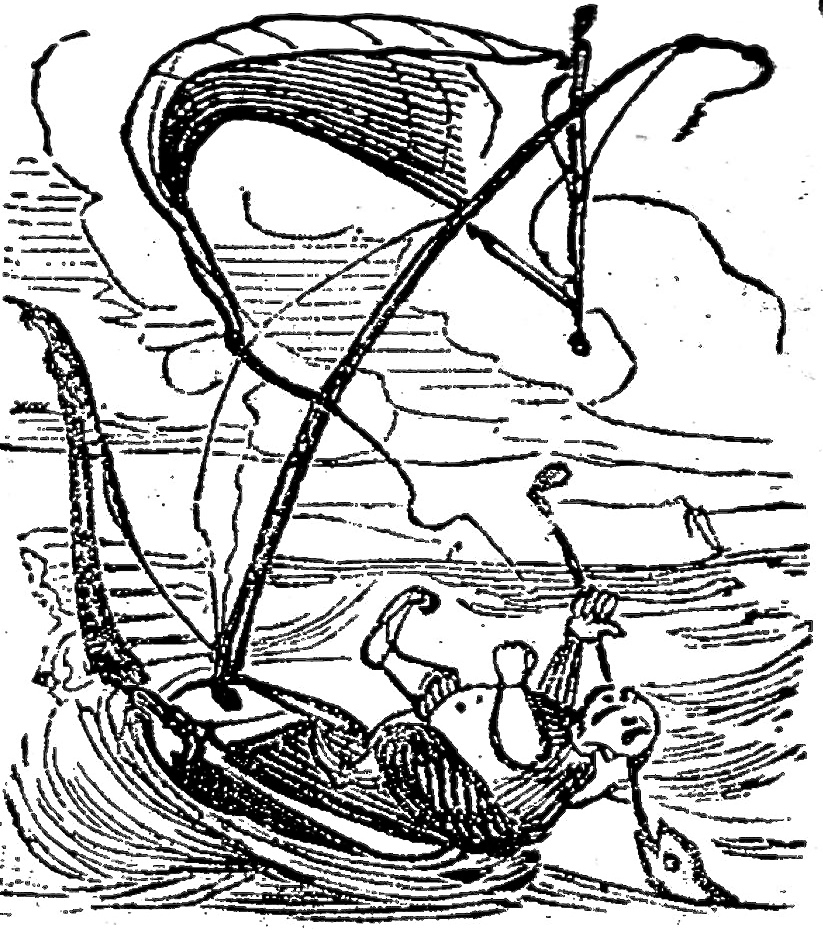 Phiz's ornamental initial letter "P": Sailboat and a billowing sail (heading June 1841 monthly number).
Dolly hesitated to lead the way into the parlour, for there it was nearly dark; at the same time she hesitated to stand talking in the workshop, which was yet light and open to the street. They had got by some means, too, before the little forge; and Joe having her hand in his (which he had no right to have, for Dolly only gave it him to shake), it was so like standing before some homely altar being married, that it was the most embarrassing state of things in the world.
"I have come," said Joe, "to say good-bye — to say good-bye for I don't know how many years; perhaps for ever. I am going abroad."
Now this was exactly what he should not have said. Here he was, talking like a gentleman at large who was free to come and go and roam about the world at pleasure, when that gallant coachmaker had vowed but the night before that Miss Varden held him bound in adamantine chains; and had positively stated in so many words that she was killing him by inches, and that in a fortnight more or thereabouts he expected to make a decent end and leave the business to his mother.
Dolly released her hand and said "Indeed!" She remarked in the same breath that it was a fine night, and in short, betrayed no more emotion than the forge itself.
"I couldn't go," said Joe, "without coming to see you. I hadn't the heart to."
Dolly was more sorry than she could tell, that he should have taken so much trouble. It was such a long way, and he must have such a deal to do. And how was Mr. Willet — that dear old gentleman —
"Is this all you say!" cried Joe.
All! Good gracious, what did the man expect! She was obliged to take her apron in her hand and run her eyes along the hem from corner to corner, to keep herself from laughing in his face; — not because his gaze confused her — not at all. [Chapter the Thirty-first,  114-15]
Commentary: Sim now fancies his chances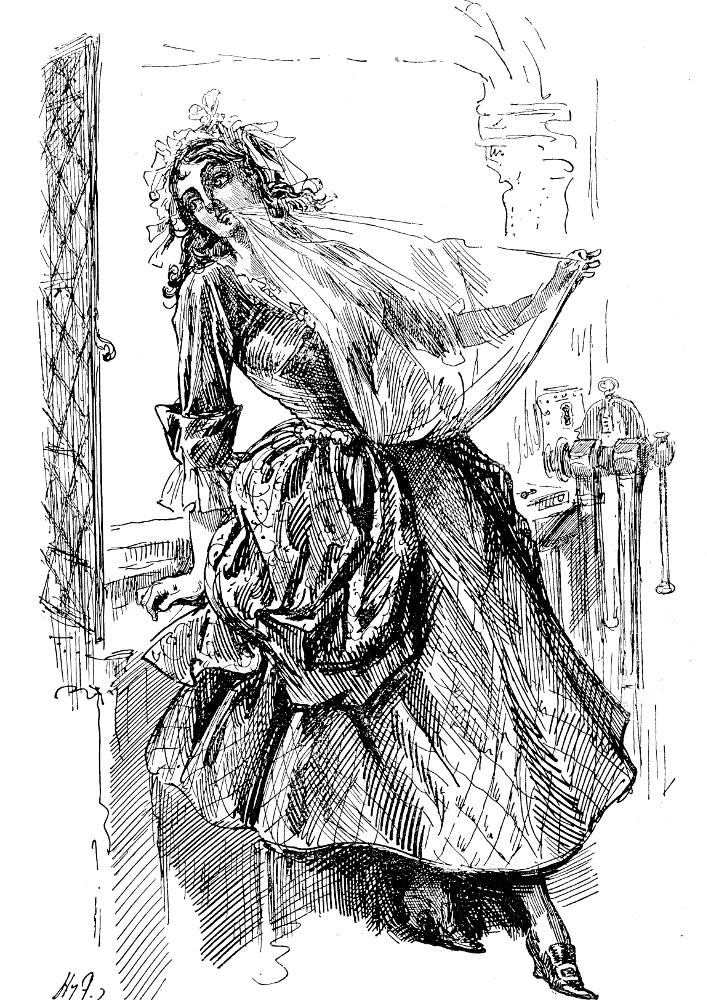 Harry Furniss's less dramatic illustration involves Dolly's coyly playing with her apron as Joe announces his departure: The Girl Joe left behind him (1910).
Although Joe and Dolly are not aware of his presence in the forge, apprentice Sim Tappertit, wearing his paper hat as a safety measure against catching sparks in his long hair, seems to be enjoying the progress of the dialogue. Joe will no longer be a rival for Dolly's affections, so that Sim (by nature egocentric) believes that he will successfully press his suit and marry the master's daughter, as all good apprentices should. Although Dickens suggests that Dolly is subject to conflicting emotions as she processes Joe's news, Phiz's image of her betrays no such internal conflict, whereas he shows Joe as upset and in doubt about Dolly's feelings for him.
Since at this point Dickens does not reveal Sim's presence, the illustration tells us more than the author, preparing us for Sim's coming out of hiding after Joe and Dolly have left the workshop and soliloquizing about his good fortune: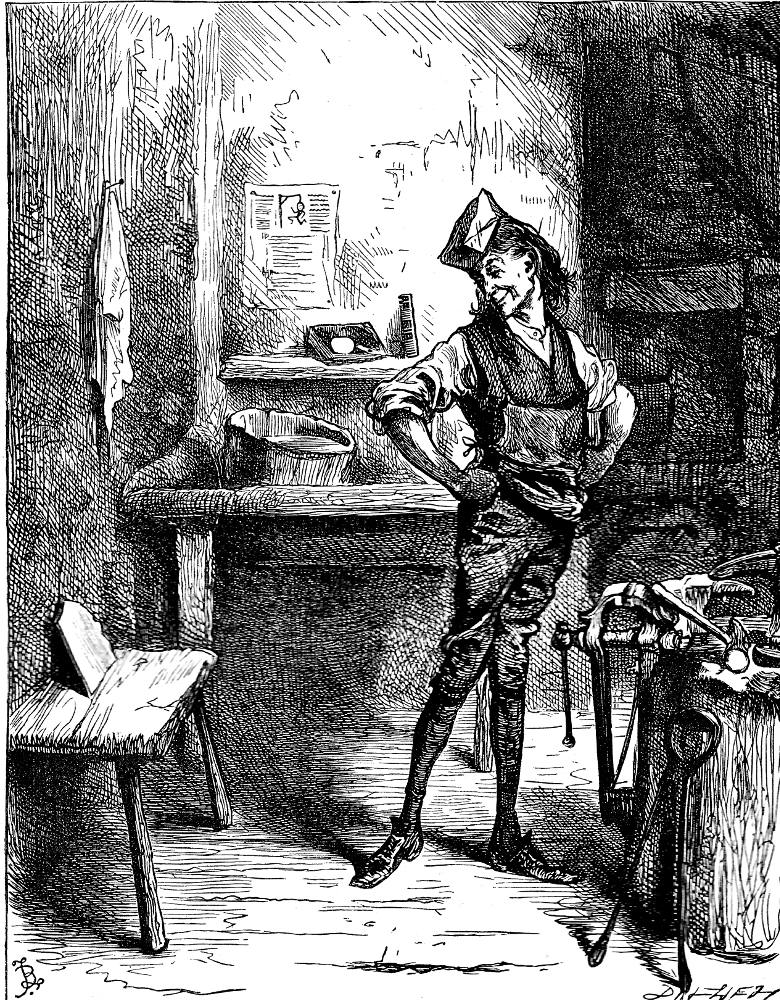 Fred Barnard's less dramatic illustration involves Dickens's continuing character comedy with the egotistical apprentice: "If they're a dream," said Sim, "let sculptures have such wisions . . . ." (1874).
She had no sooner left the workshop than there cautiously peered out from behind the chimney of the forge, a face which had already emerged from the same concealment twice or thrice, unseen, and which, after satisfying itself that it was now alone, was followed by a leg, a shoulder, and so on by degrees, until the form of Mr. Tappertit stood confessed, with a brown-paper cap stuck negligently on one side of its head, and its arms very much a-kimbo.
"Have my ears deceived me," said the 'prentice, "or do I dream! am I to thank thee, Fortun', or to cus thee — which?"
He gravely descended from his elevation, took down his piece of looking-glass, planted it against the wall upon the usual bench, twisted his head round, and looked closely at his legs.
"If they're a dream," said Sim, "let sculptures have such wisions, and chisel 'em out when they wake. This is reality. Sleep has no such limbs as them. Tremble, Willet, and despair. She's mine! She's mine!"
With these triumphant expressions, he seized a hammer and dealt a heavy blow at a vice, which in his mind's eye represented the sconce or head of Joseph Willet. That done, he burst into a peal of laughter which startled Miss Miggs even in her distant kitchen, and dipping his head into a bowl of water, had recourse to a jack-towel inside the closet door, which served the double purpose of smothering his feelings and drying his face. [116]
Related Material including Other Illustrated Editions of
Barnaby Rudge
Scanned image and text by Philip V. Allingham. [You may use this image without prior permission for any scholarly or educational purpose as long as you (1) credit the person who scanned the image and (2) link your document to this URL in a web document or cite the Victorian Web in a print one.]
Bibliography
Dickens, Charles. Barnaby Rudge. Illustrated by Hablot K. Browne ('Phiz') and George Cattermole. London: Chapman and Hall, 1841; rpt., Bradbury & Evans, 1849.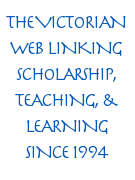 ________. Barnaby Rudge. Illustrated by Harry Furniss. The Charles Dickens Library Edition. London: Educational Book Company, 1910. VI.
Hammerton, J. A. "Ch. XIV. Barnaby Rudge." The Dickens Picture-Book. The Charles Dickens Library Edition, illustrated by Harry Furniss. London: Educational Book Co., 1910. 213-55.
Vann, J. Don. "Charles Dickens. Barnaby Rudge in Master Humphrey's Clock, 13 February-27 November 1841." New York: MLA, 1985. 65-66.
---
Created 9 November 2007

Last modified 26 December 2020