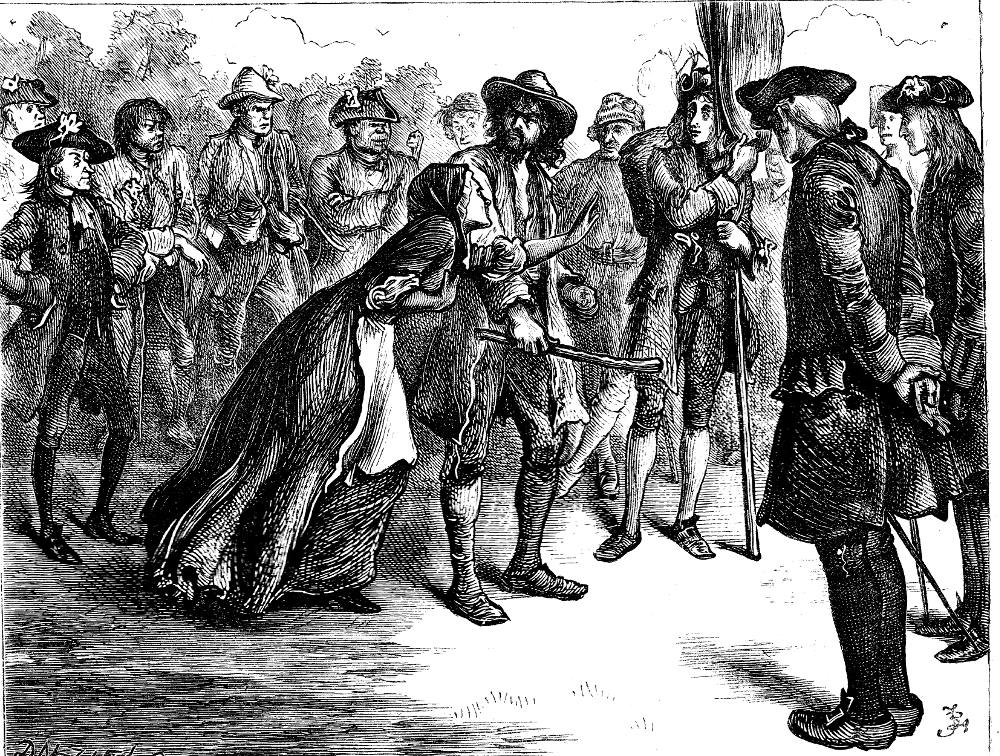 "In the name of God, no!" shrieked the widow, darting forward "Barnaby — my lord — see — he'll come back — Barnaby, Barnaby!" by Fred Barnard. 1874. 4 3⁄16 x 5 ⅜ inches (10.7 cm by 13.7 cm), framed. Dickens's Barnaby Rudge: A Tale of the Riots of 'Eighty, Chapter XLIX, 188. [Click on the images to enlarge them.]
Context of the Illustration: Barnaby Mother entreats Barnaby not to join the mob
"In the name of God, no!" shrieked the widow, darting forward. "Barnaby — my lord — see — he'll come back — Barnaby — Barnaby!"
"Women in the field!" cried Hugh, stepping between them, and holding her off. "Holloa! My captain there!"
"What's the matter here?" cried Simon Tappertit, bustling up in a great heat. "Do you call this order?"
"Nothing like it, captain," answered Hugh, still holding her back with his outstretched hand. "It's against all orders. Ladies are carrying off our gallant soldiers from their duty. The word of command, captain! They're filing off the ground. Quick!"
"Close!' cried Simon, with the whole power of his lungs. 'Form! March!'
She was thrown to the ground; the whole field was in motion; Barnaby was whirled away into the heart of a dense mass of men, and she saw him no more. [Chapter XLVIII, 186-7]
Commentary
On the morning of 2 June 1780, Barnaby and his mother travel the final ten miles to London in a freight wagon, and alight at 7:00 A. M. at the foot of Westminster Bridge. However, they can make no progress because the passage of thousands of men who wear Lord George Gordon's blue cockade in their hats. With the mob assembling across the river, in St. George's Fields, all the pair can do is wait in a niche for the mob to thin out. After two hours, as fewer and fewer late-comers make their way across the bridge, Barnaby and his mother encounter Lord George and Gashford. This, then, is the meeting that Phiz has illustrated. An elderly stranger, also intending to join the assembled host, has just encouraged Barnaby to show his support for the Protestant cause. Then, another stranger in a hackney coach encourages Barnaby by giving him a blue cockade to wear (this ribbon is now at the peak of Barnaby's hat-brim in the plate). Finally, the leader and his secretary arrive on foot, and engage in conversation with the travellers.
Although Mary Rudge entreats Barnaby not to follow Gashford's prompting to join the demonstrators, Barnaby insists that only by becoming one of the throng will he be able to furnish his mother with gold. Phiz had managed this scene with just four figures on Westminster Bridge: Barnaby and his mother, Gashford and Lord George. However, Barnard has chosen to realise the subsequent, far more dramatic moment when, arriving at St. George's Fields, Hugh (centre) and Dennis arm Barnaby with a blue banner. Urging his "Captain" Sim Tappetit (extreme left) to give the command to march on the Houses of Parliament at once, Hugh distracts Barnaby and whisks him away. The son fails to see that his mother has been thrown to the ground.
Although this dramatic scene closes Chapter 48, the editor has positioned the illustration at the start of the subsequent chapter, when Barnaby expresses the mistaken notion that his mother (of whom he has lost sight) would be proud to see him "at the head of this large show" (188). Mary Rudge herself contradicts this his impression as she entreats her son (right of centre) not to go, and the leader and his secretary (to the immediate right) not to permit his involvement in a dangerous enterprise that he cannot possibly understand.
Relevant Illustration from the 1841 First Edition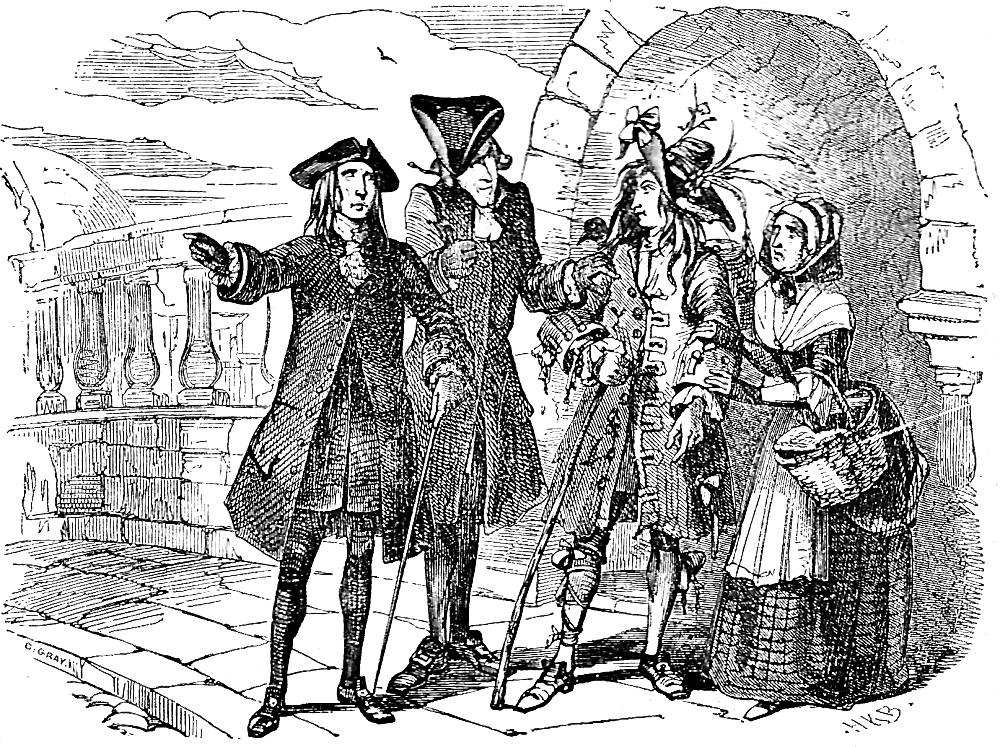 Above: Phiz's less dramatic description of Barnaby and his mother encountering Gashford and Lord George about an hour earlier, on Westminster Bridge: Barnaby is Enrolled, 7 August 1841 (Part 26).
Related Material including Other Illustrated Editions of
Barnaby Rudge
Scanned image, colour correction, sizing, caption, and commentary by Philip V. Allingham. [You may use this image without prior permission for any scholarly or educational purpose, as long as you (1) credit the person who scanned the image, and (2) link your document to this URL in a web document or cite the Victorian Web in a print one.]
Bibliography
Dickens, Charles. Barnaby Rudge in Master Humphrey's Clock. Illustrated by Phiz and George Cattermole. 3 vols. London: Chapman and Hall, 1841; rpt., Bradbury and Evans, 1849.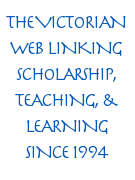 _______. Barnaby Rudge. Illustrated by Sol Eytinge, Jr. The Diamond Edition. 16 vols. Boston: Ticknor and Fields, 1867.
________. Barnaby Rudge — A Tale of the Riots of 'Eighty. Illustrated by Fred Barnard. The Household Edition. 22 vols. London: Chapman and Hall, 1874. VII.
________. The Dickens Souvenir Book. London: Chapman & Hall, 1912.
Hammerton, J. A. "Ch. XIV. Barnaby Rudge." The Dickens Picture-Book. The Charles Dickens Library Edition, illustrated by Harry Furniss. London: Educational Book Co., 1910. 213-55.
---
Created 20 August 2020

Last modified 18 December 2020