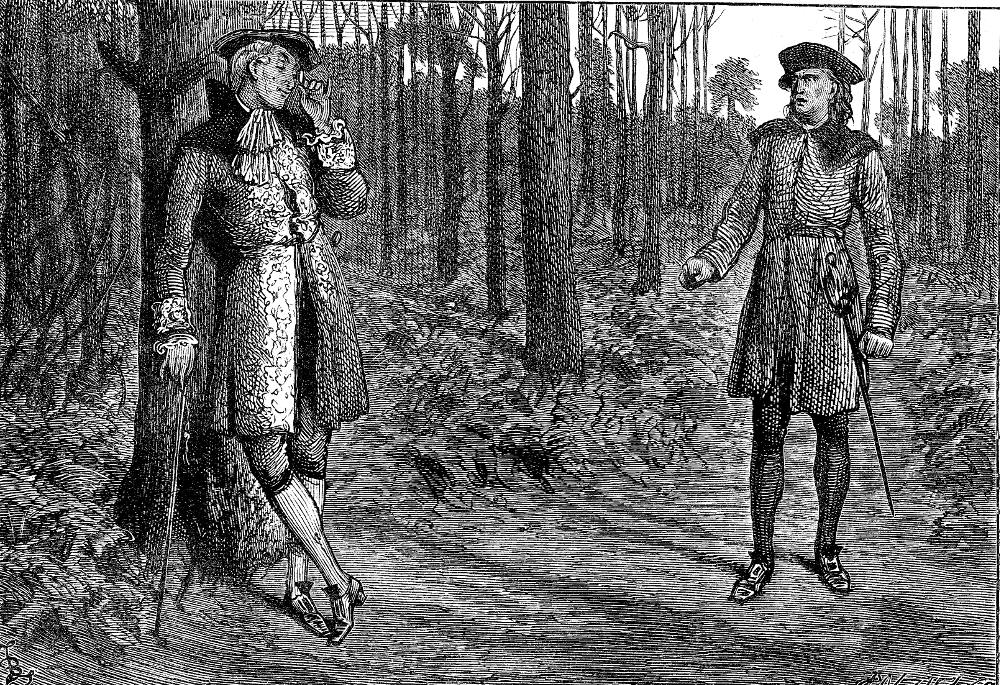 Reclining, in an easy attitude, with his back against a tree, and contemplating the ruin with an expression of pleasure by Fred Barnard. 1874. 3 ⅝ x 5 ⅜ inches (9.3 cm by 13.6 cm), framed. Dickens's Barnaby Rudge: A Tale of the Riots of 'Eighty, Chapter LXXXI, 316. [Click on the image to enlarge it.]
Context of the Illustration: Haredale and Chester finally meet in an affair of honour
He roused himself from a long train of meditation, and walked slowly round the house. It was by this time almost dark.
He had nearly made the circuit of the building, when he uttered a half-suppressed exclamation, started, and stood still. Reclining, in an easy attitude, with his back against a tree, and contemplating the ruin with an expression of pleasure, — a pleasure so keen that it overcame his habitual indolence and command of feature, and displayed itself utterly free from all restraint or reserve,—before him, on his own ground, and triumphing then, as he had triumphed in every misfortune and disappointment of his life, stood the man whose presence, of all mankind, in any place, and least of all in that, he could the least endure.
Although his blood so rose against this man, and his wrath so stirred within him, that he could have struck him dead, he put such fierce constraint upon himself that he passed him without a word or look. Yes, and he would have gone on, and not turned, though to resist the Devil who poured such hot temptation in his brain, required an effort scarcely to be achieved, if this man had not himself summoned him to stop: and that, with an assumed compassion in his voice which drove him well-nigh mad, and in an instant routed all the self-command it had been anguish—acute, poignant anguish—to sustain.
All consideration, reflection, mercy, forbearance; everything by which a goaded man can curb his rage and passion; fled from him as he turned back. And yet he said, slowly and quite calmly—far more calmly than he had ever spoken to him before:
"Why have you called to me?"
"To remark," said Sir John Chester with his wonted composure, "what an odd chance it is, that we should meet here!" [Chapter LXXXI, 316-17]
Related Material including Other Illustrated Editions of
Barnaby Rudge
Scanned image, colour correction, sizing, caption, and commentary by Philip V. Allingham. [You may use this image without prior permission for any scholarly or educational purpose, as long as you (1) credit the person who scanned the image, and (2) link your document to this URL in a web document or cite the Victorian Web in a print one.] Click on the image to enlarge it.
Bibliography
Dickens, Charles. Barnaby Rudge in Master Humphrey's Clock. Illustrated by Phiz and George Cattermole. 3 vols. London: Chapman and Hall, 1841.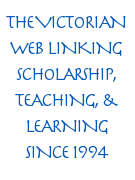 ________. Barnaby Rudge — A Tale of the Riots of 'Eighty. Illustrated by Fred Barnard. The Household Edition. 22 vols. London: Chapman and Hall, 1874. VII.
---
Last modified 18 December 2020