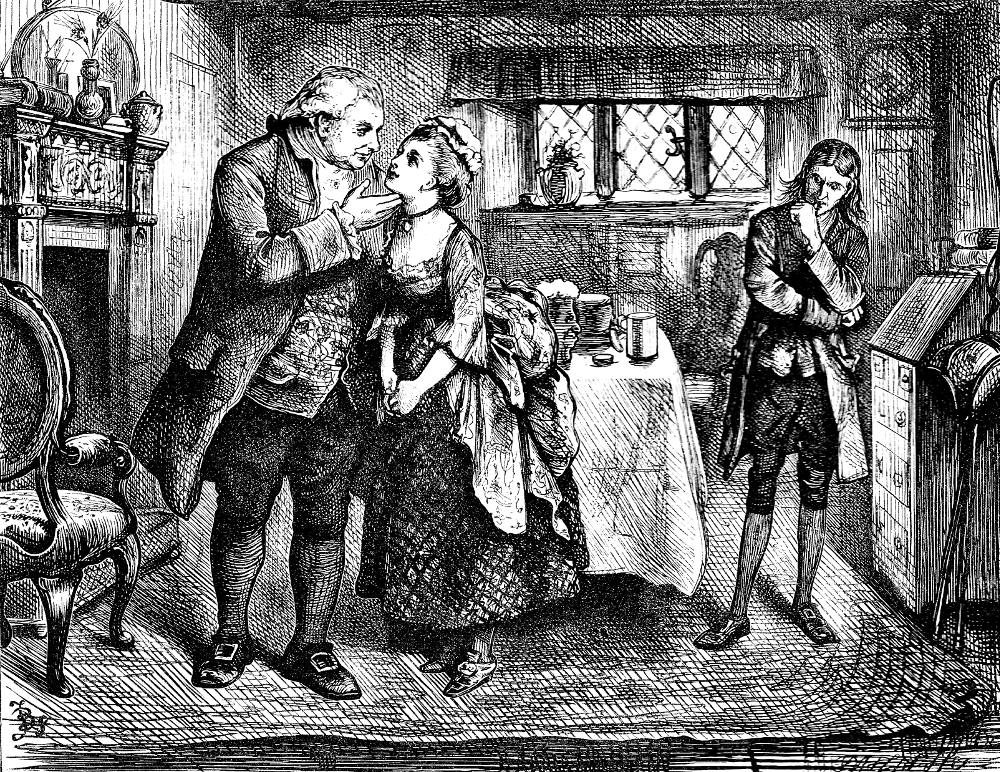 Those lips within Sim's reach from day to day, and yet so far off by Fred Barnard. 1874. 4 1⁄8 x 5 ⅜ inches (10.7 cm by 13.8 cm), framed. Dickens's Barnaby Rudge: A Tale of the Riots of 'Eighty, Chapter IV, 20. [Click on the images to enlarge them.]
Context of the Illustration: Sim studies Dolly and Her Father
But, better far than fair home-brewed, or Yorkshire cake, or ham, or beef, or anything to eat or drink that earth or air or water can supply, there sat, presiding over all, the locksmith's rosy daughter, before whose dark eyes even beef grew insignificant, and malt became as nothing.
Fathers should never kiss their daughters when young men are by. It's too much. There are bounds to human endurance. So thought Sim Tappertit when Gabriel drew those rosy lips to his — those lips within Sim's reach from day to day, and yet so far off. He had a respect for his master, but he wished the Yorkshire cake might choke him. [Chapter IV, 19]
Relevant Illustration from the 1841 First Edition and the Charles Dickens Library Edition (1910)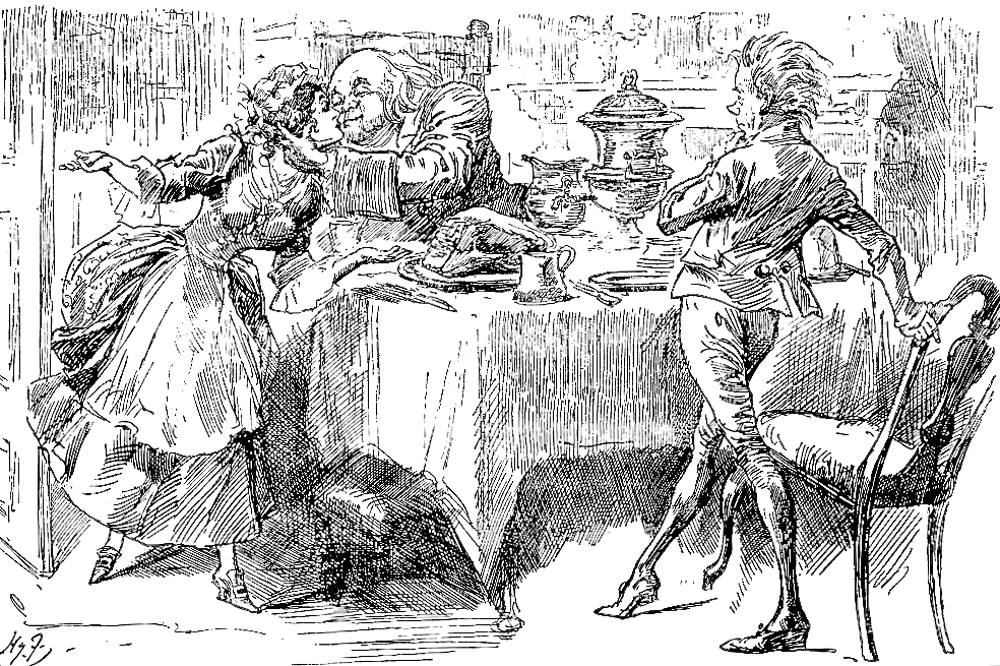 Left: Furniss's more animated realisation of the same scene, The Temptation of Sim Tappertit. Right: Phiz's description of the breakfast scene before Gabriel kisses Dolly: It's a Poor Heart That Never Rejoices in Ch. IV (27 February 1841).
Related Material including Other Illustrated Editions of
Barnaby Rudge
Scanned image, colour correction, sizing, caption, and commentary by Philip V. Allingham. [You may use this image without prior permission for any scholarly or educational purpose, as long as you (1) credit the person who scanned the image, and (2) link your document to this URL in a web document or cite the Victorian Web in a print one.]
Bibliography
Dickens, Charles. Barnaby Rudge in Master Humphrey's Clock. Illustrated by Phiz and George Cattermole. 3 vols. London: Chapman and Hall, 1841.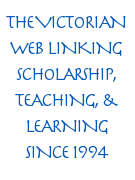 ________. Barnaby Rudge — A Tale of the Riots of 'Eighty. Illustrated by Fred Barnard. The Household Edition. 22 vols. London: Chapman and Hall, 1874. VII.
________. Barnaby Rudge. Illustrated by Harry Furniss. The Charles Dickens Library Edition. London: Educational Book Company, 1910. VI.
---
Last modified 18 December 2020