Dora — Twenty-seventh Illustration by Fred Barnard for Chapter XXVI, "I Fall into Captivity," p. 185) in the 1872 Household Edition of David Copperfield, 177. Caption: I adore Dora to distraction, 197. 9.5 x 13.7 cm (3 ¾ by 5 ½ inches), framed. [Click on the image to enlarge it; mouse over links.]
Passage illustrated: David encounters Dora in Mr. Spenlow's Garden
The garden was cool and solitary. I walked about, wondering what my feelings of happiness would be, if I could ever become engaged to this dear wonder. As to marriage, and fortune, and all that, I believe I was almost as innocently undesigning then, as when I loved little Em'ly. To be allowed to call her 'Dora', to write to her, to dote upon and worship her, to have reason to think that when she was with other people she was yet mindful of me, seemed to me the summit of human ambition — I am sure it was the summit of mine. There is no doubt whatever that I was a lackadaisical young spooney; but there was a purity of heart in all this, that prevents my having quite a contemptuous recollection of it, let me laugh as I may.
I had not been walking long, when I turned a corner, and met her. I tingle again from head to foot as my recollection turns that corner, and my pen shakes in my hand.
"You — are — out early, Miss Spenlow," said I.
"It's so stupid at home," she replied, "and Miss Murdstone is so absurd! She talks such nonsense about its being necessary for the day to be aired, before I come out. Aired!" (She laughed, here, in the most melodious manner.) 'On a Sunday morning, when I don't practise, I must do something. So I told papa last night I must come out. Besides, it's the brightest time of the whole day. Don't you think so?"
I hazarded a bold flight, and said (not without stammering) that it was very bright to me then, though it had been very dark to me a minute before.
"Do you mean a compliment?" said Dora, "or that the weather has really changed?"
I stammered worse than before, in replying that I meant no compliment, but the plain truth; though I was not aware of any change having taken place in the weather. It was in the state of my own feelings, I added bashfully: to clench the explanation.
I never saw such curls — how could I, for there never were such curls! — as those she shook out to hide her blushes. As to the straw hat and blue ribbons which was on the top of the curls, if I could only have hung it up in my room in Buckingham Street, what a priceless possession it would have been! [Chapter XXVI, "I Fall into Captivity," 196]
Commentary: That Fateful Meeting among the Suburban Vegetation
David encounters Dora Spenlow as a vision of feminine beauty, an impression marred somewhat by her ill-dispositioned, diminutive dog, Jip (short for "Gypsy"). With a nice sense of symmetry, David initially encounters them when he spends a weekend at Mr. Spenlow's (Dora's widower-father being the managing partner of Jorkins and Spenlow, Doctors' Commons, St. Paul's Churchyard) and later loses both of them almost simultaneously in Ch. 53.
Although readers may have a sense of Dora as petite (based on those repetitions of "little" in the initial description) and even childlike in appearance, that impression has been much conditioned by Phiz's serial depictions of her. Dora (a name suggesting "treasured" or "precious") is not so much a physical entity as a child-like, coaxing, wheedling, and occasionally petulant voice whom we and David first meet on a long weekend at the suburban home of her father, David's employer. In Barnard's model, Phiz's illustration of Mr. Spenlow's introducing the young Proctor to his daughter, Dora is a slender, dark-haired, demure beauty. Barnard has chosen to dep[art from that image by making her a blonde, diaphanous, almost transcendant presence in the garden, as if he is alluding to Milton's Eve in Paradise Lost.
Other Studies of Dora Spenlow and Jip (1850-1907)
Left: George Arents' Cigarette Card No. 22, from Characters from the Works of Charles Dickens, a series of 40: Dora Spenlow (c. 1880-1890). Centre: Sol Eyting, Jr.'s Diamond Edition portrait of Dora, her companion, and her annoying dog, with the pagoda doghouse: Dora and Miss Mills (1867). Right: Phiz's original serial illustration of the scene in which Mr. Spenlow introduces his daughter to David: I fall into Captivity (Instalment No. 9, January 1850). [Click on the images to enlarge them.]
Left: Harry Furniss's Charles Dickens Library Edition study of David's meeting Dora for the first time: David meets Dora and — Miss Murdstone (1910). Right: W. H. C. Groome's Collins Pocket-edition illustration of the same scene: I turned a corner, and met her. (1907).
The copy of the Household Edition from which this picture was scanned was the gift of George Gorniak, Editor of The Dickens Magazine, whose subject for the fifth series, beginning in January 2010, is this novel.
Other Illustrated Editions of this Novel (1849 through 1910)
Scanned image and text by Philip V. Allingham. [You may use this image without prior permission for any scholarly or educational purpose as long as you (1) credit the person who scanned the image and (2) link your document to this URL in a web document or cite the Victorian Web in a print one.]
Bibliography
Bentley, Nicolas, Michael Slater, and Nina Burgis. The Dickens Index. Oxford and New York: Oxford U. P., 1988.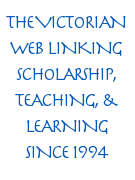 Dickens, Charles. David Copperfield. Illustrated by Hablot Knight Browne ("Phiz"). The Centenary Edition. 2 vols. London and New York: Chapman & Hall, Charles Scribner's Sons, 1911.
_______. The Personal History of David Copperfield. Illustrated by Sol Eytinge, Jr. The Diamond Edition. 14 vols. Boston: Ticknor & Fields, 1867. Vol. V.
_______. David Copperfield, with 61 illustrations by Fred Barnard. Household Edition. London: Chapman and Hall, 1872. Vol. III.
_______. The Personal History and Experiences of David Copperfield. Illustrated by Harry Furniss. The Charles Dickens Library Edition. London: Educational Book Company, 1910. Vol. X.
---
Created 19 August 2009 Last modified 1 August 2022