David meets Dora and — Miss Murdstone by Harry Furniss. Fifteenth illustration for Dickens's Personal History and Experience of David Copperfield, Volume 10 in the Charles Dickens Library Edition (1910), Chapter XXVI, "I Fall into Captivity," facing page 385. 9 x 13.8 cm (3 ½ by 5 ⅜ inches) vignetted. Caption: Mr. Copperfield, my daughter Dora, and my daughter Dora's confidential friend, Miss Murdstone. — Copperfield, p. 389. [Click on the image to enlarge it.]
Passage Illustrated: Fateful Meeting — Love at First Sight
Sol Eytinge, Jr.'s dual character study of David's future wife and her best friend: Dora and Miss Mills (1867).
We went into the house, which was cheerfully lighted up, and into a hall where there were all sorts of hats, caps, great-coats, plaids, gloves, whips, and walking-sticks. 'Where is Miss Dora?' said Mr. Spenlow to the servant. "Dora!" I thought. "What a beautiful name!"
We turned into a room near at hand (I think it was the identical breakfast-room, made memorable by the brown East Indian sherry), and I heard a voice say, "Mr. Copperfield, my daughter Dora, and my daughter Dora's confidential friend!" It was, no doubt, Mr. Spenlow's voice, but I didn't know it, and I didn't care whose it was. All was over in a moment. I had fulfilled my destiny. I was a captive and a slave. I loved Dora Spenlow to distraction!
She was more than human to me. She was a Fairy, a Sylph, I don't know what she was — anything that no one ever saw, and everything that everybody ever wanted. I was swallowed up in an abyss of love in an instant. There was no pausing on the brink; no looking down, or looking back; I was gone, headlong, before I had sense to say a word to her.
"I," observed a well-remembered voice, when I had bowed and murmured something, "have seen Mr. Copperfield before."
The speaker was not Dora. No; the confidential friend, Miss Murdstone! [Chapter XXVI, "I fall into Captivity," 389]
Commentary: Dickens and Phiz introduce David's Love Interest
Curiously, Harry Furniss does not permit us to study David's facial expression, but otherwise reproduces the particulars of the scene in Phiz's original serial engraving for January 1850. And, in fact, Furniss has almost copied exactly the black columnar figure of the severe Miss Jane Murdstone in the background, merely transposing her left to right. More significant as Dora's emotional crutch is her "furred companion," the much pampered Spaniel Jip (short for "Gypsy"), whom Furniss has strategically positioned in Dora's skirts, underfoot, so to speak. David encounters both Jip and his mistress in the garden later in the weekend which he spends at Mr. Spenlow's. (Dora's widower-father is the managing partner of Jorkins and Spenlow, Doctors' Commons, and therefore David's supervisor and employer.)
Whereas Phiz emphasizes the portrait above Mr. Spenlow's head, the birdcage (right), and the piano, as material possessions that silently comment upon Dora, Furniss enlarges the figures and surrounds them with ornate furnishings, as if to suggest Mr. Spenlow's ostentatious and highly materialistic nature.
Other Studies of Dora Spenlow and Jip (1850-1890)
Left: George Arents' Cigarette Card No. 22, from Characters from the Works of Charles Dickens, a series of 40: Dora Spenlow (c. 1880-1890). Centre: Fred Barnard's Household Edition characterisation of the charming but unfortunately vacuous Miss Spenlow: Dora (1872). Right: Phiz's original serial illustration of the scene in which Mr. Spenlow introduces his daughter to David: I fall into Captivity (Instalment No. 9, January 1850). [Click on the images to enlarge them.]
Relevant Illustrated Editions of this Novel (1849 through 1910)
Scanned image and text by Philip V. Allingham. [You may use this image without prior permission for any scholarly or educational purpose as long as you (1) credit the person who scanned the image and (2) link your document to this URL in a web document or cite the Victorian Web in a print one.]
Bibliography
Bentley, Nicolas, Michael Slater, and Nina Burgis. The Dickens Index. Oxford and New York: Oxford U. P., 1988.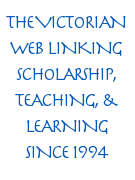 Davis, Paul. Charles Dickens A to Z: The Essential Reference to His Life and Work. New York: Facts On File, 1998.
Dickens, Charles. The Personal History of David Copperfield, illustrated by Hablot Knight Browne ("Phiz"). The Centenary Edition. London & New York: Chapman & Hall, Charles Scribner's Sons, 1911. 2 vols.
_______. The Personal History of David Copperfield. Illustrated by Sol Eytinge, Jr. The Diamond Edition. 14 vols. Boston: Ticknor & Fields, 1867. Vol. V.
_______. David Copperfield, with 61 illustrations by Fred Barnard. Household Edition. London: Chapman and Hall, 1872. Vol. III.
_______. The Personal History and Experiences of David Copperfield. Illustrated by Harry Furniss. The Charles Dickens Library Edition. London: Educational Book Company, 1910. Vol. X.
"Dora Spenlow." George Arents Collection. The New York Public Library Digital Collections. https://digitalcollections.nypl.org/items/510d47de-789e-a3d9-e040-e00a18064a99
Hammerton, J. A., ed. The Dickens Picture-Book: A Record of the the Dickens Illustrations. London: Educational Book, 1910.
Steig, Michael. Dickens and Phiz. Bloomington & London: Indiana U. P., 1978.
---
Created 11 March 2022