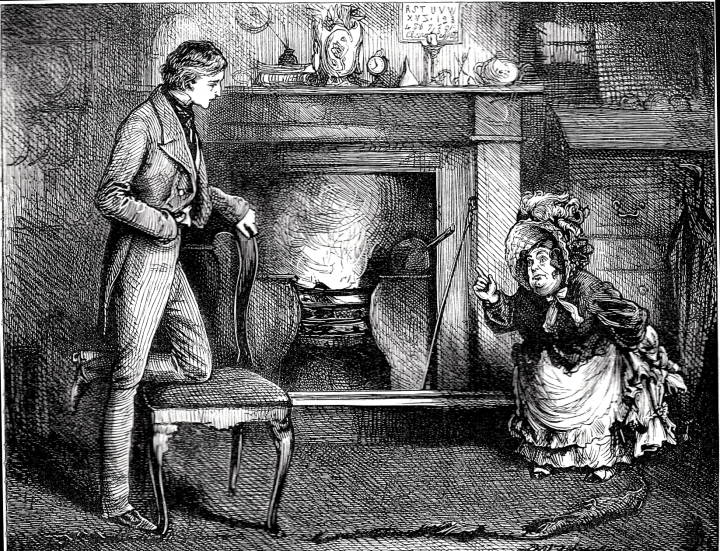 "Take a word of advice, even from three foot nothing. Try not to associate bodily defects with mental, my good friend, except for a solid reason." [Miss Mowcher, Steerforth's hairstylist and manicurist, is about to reveal Steerforth's treachery to David Copperfield.] — Thirty-third illustration by Fred Barnard for the 1872 Household Edition of David Copperfield (Chapter XXXII, "The Beginning of a Long Journey," p. 225). Half-page, 1067 cm by 13.7 cm (4 ¼ by 5 ⅜ inches), framed. Headline: "An Unexpected Visit from a Short Acquaintance" (229). [Click on the image to enlarge it. Mouse over text for links.]
Passage Illustrated: David wins the Confidence of Steerforth's Manicurist
Harry Furniss's study of the knowing hair-stylist in the Charles Dickens Library Edition: Miss Mowcher (1910).
"I must go," she said at last, rising as she spoke. "It's late. You don't mistrust me?"
Meeting her sharp glance, which was as sharp as ever when she asked me, I could not on that short challenge answer no, quite frankly.
"Come!" said she, accepting the offer of my hand to help her over the fender, and looking wistfully up into my face, "you know you wouldn't mistrust me, if I was a full-sized woman!"
I felt that there was much truth in this; and I felt rather ashamed of myself.
"You are a young man," she said, nodding. "Take a word of advice, even from three foot nothing. Try not to associate bodily defects with mental, my good friend, except for a solid reason."
She had got over the fender now, and I had got over my suspicion. I told her that I believed she had given me a faithful account of herself, and that we had both been hapless instruments in designing hands. She thanked me, and said I was a good fellow. [Chapter XXXII, "The Beginning of a Long Journey," pp. 230-231]
Commentary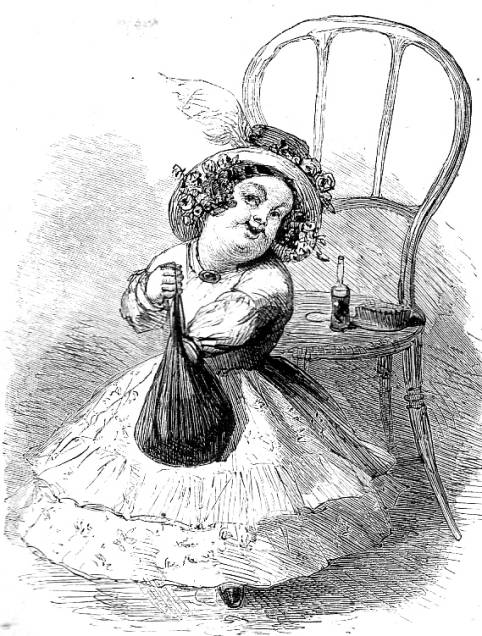 Sol Eytinge, Jr.'s full-page study of the diminutive character in the Diamond Edition: Miss Mowcher (1867).
Although she seems a slightly malevolent Homuncula initially, Dickens transforms Steerforth's confidant (and suspected procuress) into a benevolent figure who does not approve of his behaviour or immorality. With a new appreciation of her perspective, David studies her as she studies him. David is surprised to learn that she thought that he was the one romantically interested in Little Em'ly, and through Miss Mowcher's candid account learns how Steerforth's servant, Littimer, played a key role in his master's seduction of the girl. Barnard therefore makes her rather more intellectually and morally attractive than other illustrators have done, and, despite her ill-proportioned body, renders the dwarf a sympathetic figure.
Related Material
Scanned image and text by Philip V. Allingham. [You may use this image without prior permission for any scholarly or educational purpose as long as you (1) credit the person who scanned the image and (2) link your document to this URL in a web document or cite the Victorian Web in a print one.]
Bibliography
Dickens, Charles. The Personal History of David Copperfield, illustrated by Hablot Knight Browne ("Phiz"). The Centenary Edition. London & New York: Chapman & Hall, Charles Scribner's Sons, 1911 [rpt. from 1850]. 2 vols.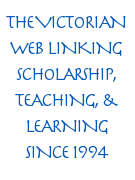 _______. David Copperfield, with 61 illustrations by Fred Barnard. Household Edition. London: Chapman and Hall, 1872. Vol. 3.
_______. David Copperfield. Illustrated by W. H. C. Groome. London and Glasgow: Collins Clear-type Press, 1907. No. 1.
The copy of the Household Edition from which this picture was scanned was the gift of George Gorniak, Editor of The Dickens Magazine, whose subject for the fifth series, beginning in January 2010, is this novel.
---
Created 20 August 2016 Last modified 9 August 2022