"I hardly ever take breakfast, sir," he replied, with his head thrown back in an easy chair. "I find it bores me." Thirty-seventh illustration by Fred Barnard for the 1872 Household Edition of David Copperfield (Chapter XXXVI, "Enthusiasm," but situated on p. 257). Half-page, 10.7 cm by 13.8 cm (4 ¼ by 5 ½ inches), framed. Headline: "I Work Ferociously" (261). [Click on the image to enlarge it. Mouse over text for links.]
Passage Illustrated: David observes the social dynamic at the Strong's
Mr. Jack Maldon was not at all improved by India, I thought. I was in a state of ferocious virtue, however, as to young men who were not cutting down trees in the forest of difficulty; and my impression must be received with due allowance.
"Mr. Jack!" said the Doctor. "Copperfield!"
Mr. Jack Maldon shook hands with me; but not very warmly, I believed; and with an air of languid patronage, at which I secretly took great umbrage. But his languor altogether was quite a wonderful sight; except when he addressed himself to his cousin Annie. "Have you breakfasted this morning, Mr. Jack?" said the Doctor.
"I hardly ever take breakfast, sir," he replied, with his head thrown back in an easy-chair. "I find it bores me."
"Is there any news today?" inquired the Doctor.
"Nothing at all, sir," replied Mr. Maldon. "There's an account about the people being hungry and discontented down in the North, but they are always being hungry and discontented somewhere.
The Doctor looked grave, and said, as though he wished to change the subject, "Then there's no news at all; and no news, they say, is good news." [Chapter XXXVI, "Enthusiasm," 261]
Commentary
Barnard captures Jack Maldon's upper-class indolence effectively, contrasting the young traveller with the earnest glance of David as he takes his tea (left). At the Strongs' recently refurbished Highgate cottage, when David first encounters the Doctor in the garden, he learns that Jack Maldon has just returned from India. Apparently he found the climate uncongenial, and the Doctor has found him an appointment at Mrs. Markleham's insistence. David apprehends the danger that cousin Jack may present the Strongs' marriage. No sooner has David settled down to breakfast with the Strongs than Maldon rides up, with an invitation to take Annie Strong to the opera.
Related Material
Scanned image and text by Philip V. Allingham. [You may use this image without prior permission for any scholarly or educational purpose as long as you (1) credit the person who scanned the image and (2) link your document to this URL in a web document or cite the Victorian Web in a print one.]
Bibliography
Dickens, Charles. The Personal History of David Copperfield, illustrated by Hablot Knight Browne ("Phiz"). The Centenary Edition. London & New York: Chapman & Hall, Charles Scribner's Sons, 1911 [rpt. from 1850]. 2 vols.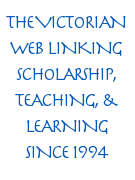 _______. David Copperfield, with 61 illustrations by Fred Barnard. Household Edition. London: Chapman and Hall, 1872. Vol. 3.
_______. David Copperfield. Illustrated by W. H. C. Groome. London and Glasgow: Collins Clear-type Press, 1907. No. 1.
The copy of the Household Edition from which this picture was scanned was the gift of George Gorniak, Editor of The Dickens Magazine, whose subject for the fifth series, beginning in January 2010, is this novel.
---
Created 23 August 2016 Last modified 10 August 2022