Joe Farrag has kindly shared this illustration with readers of the Victorian Web from the site he has created about the life and works of W. B. Rands, the prolific writer of children's literature and originator of The Boy's Own Paper. Readers may wish to consult his site both for more examples of Robinson's work and for information about this little-known figure who had an immense influence upon Victorian children. [GPL]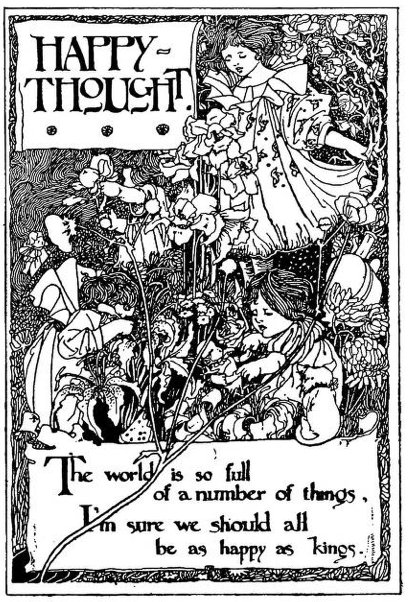 Works
W. B. Rands's

Lilliput Lyrics

A Child's Garden of Verses

King Longbeard
Artistic Relations
References
Larkin, David. The Fantastic Paintings of Charles and William heath Robinson. Toronto, New York, and London: Peacock/Bantam, 1976.
Lewis, John. Heath Robinson: Artist and Comic Genius. London: Constable, 1973. Contains a list of books Robinson illustrated with descriptions and information about reprints.
Peppin, Brigid. Fantasy: The Golden Age of Fantastic Illustration. New York: New American Library, 1976. (Also Watson-Guptill, 1975.)
Rands, William Brighty. Lilliput Lyrics. London: John Lane, The Bodley Head, 1899.
---
Last modified 24 December 2012