I looked up and beheld that pale and gentle face — William Cubitt Cooke's full-page black-and-white lithographic frontispiece for Charles Lever's That Boy of Norcott's and A Day's Ride (1904), Chapter XXII, "Unwished-for Promotion." 3 ¾ by 5 ¾ inches (10 cm by 14.4 cm), framed, facing title-page. [Click on image to enlarge it; mouse over links.]
Passage Illustrated: Digby Receives His Daily Dismissal as a Telegram-recorder
Nor was this reception the less chilling that, before I had well closed the door, they would be in full conversation again, showing that my presence it was which had inspired the constraint and reserve. These, it might be thought, were not very proud nor blissful moments to me, and yet they formed the happiest incident of my day, and I actually longed for the hour, as might a lover to meet his mistress. To gaze at will upon her pale and beautiful face, to watch the sunlight as it played upon her golden hair, which she wore — in some fashion, perhaps, peculiar to her race — in heavy masses of curls, that fell over her back and shoulders; her hand, too, a model of symmetry, and with the fingers rose-tipped, like the goddesses of Homer, affected me as a spell; and I have stood there unconsciously staring at it till warned by a second admonition to retire. [That Boy of Norcott's, Chapter XXII, "An Unwished for Promotion," 562]
Commentary: The Caption is not a direct quotation
Since the volume contains two short novels by Charles Lever, and since the caption for the frontispiece is not a direct quotation from either novel, and indicates no particulart page number in the 635-page volume in Charles Lever's Novels of Foreign Life, the full-page lithograph may be a realisation of the following scene between Sydney Algernon Potts and Miss Katherine Herbert at the British legation in the principal town of the Grand Duchy of Hesse-Kalbbratonbstadt:
Just as I had uttered this speech aloud, a very gentle voice addressed me, saying,—
"Perhaps I can assist you? Will you be good enough to say what you want?"
I started suddenly, looked up, and whom should I see before me but that Miss Herbert, the beautiful girl in deep mourning that I had met at Milford, and who now, in the same pale loveliness, turned on me a look of kind and gentle meaning. [Chapter XIII, "I Call at the British Legation," 133]
Scanned image and text by Philip V. Allingham. [You may use these images without prior permission for any scholarly or educational purpose as long as you (1) credit the photographer and (2) link your document to this URL in a web document or cite the Victorian Web in a print one.]
Bibliography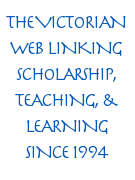 Lever, Charles. A Day's Ride: A Life's Romance. To Which is Added That Boy of Norcott's. Illustrated by William Cubitt Cooke. Boston: Little, Brown, & Co., 1904.
Lever, Charles James. A Day's Ride; A Life's Romance. http://www.gutenberg.org//files/32692/32692-h/32692-h.htm
_______. That Boy of Norcott's. https://www.gutenberg.org/files/32693/32693-h/32693-h.htm
Stevenson, Lionel. Dr. Quicksilver: The Life of Charles Lever. New York: Russell & Russell, 1939, rpt. 1969.
Sutherland, John. "Charles Lever." The Stanford Companion to Victorian Fiction. Stanford, Cal.: Stanford U. P., 1989. 372-374.
---
28 July 2022