It was fine summer weather again [Page 129] by F. A. Fraser (1876), in Charles Dickens's Great Expectations, Chapman & Hall. British Household Edition, for Chapter XXXV. 9.6 x 13.8 cm (3 ¾ by 5 ⅜ inches), framed. Running head: "How My Sister's Death Affected Me" (129). [Click on the image to enlarge it.]
Passage Illustrated: Pip, now a "Gentleman," returns to the Village
It was fine summer weather again, and, as I walked along, the times when I was a little helpless creature, and my sister did not spare me, vividly returned. But they returned with a gentle tone upon them that softened even the edge of Tickler. For now, the very breath of the beans and clover whispered to my heart that the day must come when it would be well for my memory that others walking in the sunshine should be softened as they thought of me.
At last I came within sight of the house, and saw that Trabb and Co. had put in a funereal execution and taken possession. Two dismally absurd persons, each ostentatiously exhibiting a crutch done up in a black bandage, — as if that instrument could possibly communicate any comfort to anybody, — were posted at the front door; and in one of them I recognised a postboy discharged from the Boar for turning a young couple into a sawpit on their bridal morning, in consequence of intoxication rendering it necessary for him to ride his horse clasped round the neck with both arms. All the children of the village, and most of the women, were admiring these sable warders and the closed windows of the house and forge; and as I came up, one of the two warders (the postboy) knocked at the door, — implying that I was far too much exhausted by grief to have strength remaining to knock for myself. [Chapter XXXV, 129]
Other Artists' Illustrations for Dickens's
Great Expectations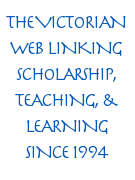 Bibliography
Allingham, Philip V. "The Illustrations for Great Expectations in Harper's Weekly (1860-61) and in the Illustrated Library Edition (1862) — 'Reading by the Light of Illustration'." Dickens Studies Annual, Vol. 40 (2009): 113-169.
Bentley, Nicolas, Michael Slater, and Nina Burgis. The Dickens Index. Oxford and New York: Oxford U. P., 1988.
Davis, Paul. Charles Dickens A to Z: The Essential Reference to His Life and Work. New York: Facts On File, 1998.
Dickens, Charles. The Letters of Charles Dickens. Ed. Madeline House, Graham Storey, and Kathleen Tillotson. Oxford: Clarendon, 1965. Vol. 9 (1859-1861).
______. Great Expectations. All the Year Round. Vols. IV and V. 1 December 1860 through 3 August 1861.
______. Great Expectations. Illustrated by John McLenan. [The First American Edition]. Harper's Weekly: A Journal of Civilization, Vols. IV: 740 through V: 495 (24 November 1860-3 August 1861).
______. ("Boz."). Great Expectations. With thirty-four illustrations from original designs by John McLenan. Philadelphia: T. B. Peterson (by agreement with Harper & Bros., New York), 1861.
______. Great Expectations. Illustrated by Marcus Stone. The Illustrated Library Edition. London: Chapman and Hall, 1862. Rpt. in The Nonesuch Dickens, Great Expectations and Hard Times. London: Nonesuch, 1937; Overlook and Worth Presses, 2005.
______. A Tale of Two Cities and Great Expectations. Illustrated by Sol Eytinge, Jr. The Diamond Edition.16 vols. Boston: Ticknor and Fields, 1867.
______. Great Expectations. Volume 6 of the Household Edition. Illustrated by F. A. Fraser. London: Chapman and Hall, 1876.
______. Great Expectations. The Gadshill Edition. Illustrated by Charles Green. London: Chapman and Hall, 1898.
______. Great Expectations. "With 28 Original Plates by Harry Furniss." Volume 14 of the Charles Dickens Library Edition. London: Educational Book Co., 1910.
Rosenberg, Edgar (ed.). "Launching Great Expectations." Charles Dickens's Great Expectations. New York: W. W. Norton, 1999. Pp. 389-423.
Stein, Robert A. "Dickens and Illustration." The Cambridge Companion to Charles Dickens. Ed. John O. Jordan. Cambridge: Cambridge U. P., 2001. 167-188.
Watt, Alan S. "Why Wasn't Great Expectations Illustrated?" The Dickens Magazine Series 1, Issue 2. Haslemere, England: Euromed Communications, 2001: 8-9.
Waugh, Arthur. "Charles Dickens and His Illustrators." Retrospectus and Prospectus: The Nonesuch Dickens. London: Bloomsbury, 1937, rpt. 2003. 6-52.
---
Created 28 December 2004; last modified 2 August 2021